Did this: Empty Bowl 2015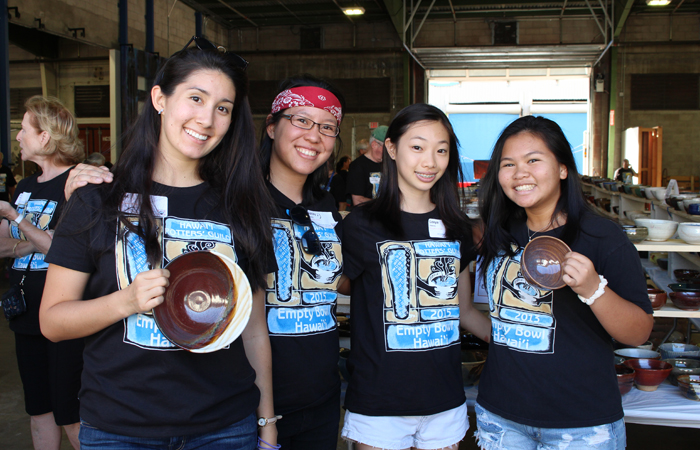 Thousands gathered in Our Kaka'ako on Saturday for the annual Empty Bowl Hawaii, which benefits Hawaii Meals on Wheels. Potters across Hawaii have been working for the past two years to create 5,000 soup bowls for this year's event. More than two dozen restaurants participated, crafting all kinds of gourmet soups to be served in the bowls — everything from a Smoked Kalo Chowder to a Thai Coconut Chicken Curry.
We arrived nearly an hour early and were 10th in line to choose our ceramic bowls, which would come home with us.
Once the gates opened, we were greeted by the artists that contributed 50 or more bowls for this year's event.
Now it was time to peruse from thousands of bowls to find the ones that called to us.
With so many to choose from, how could we choose just one?
Another great Empty Bowl in the books, see you next time.