Did this: Diane von Furstenberg opening party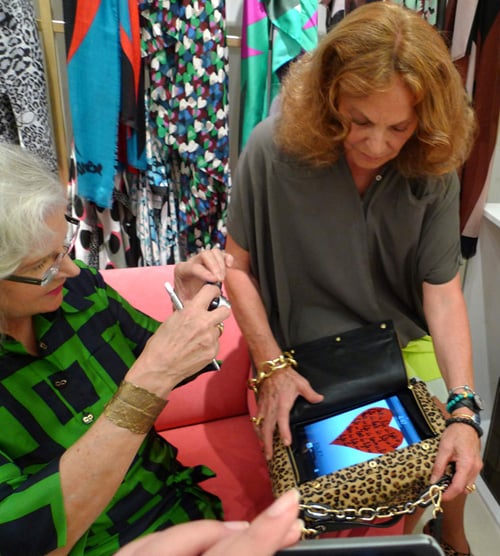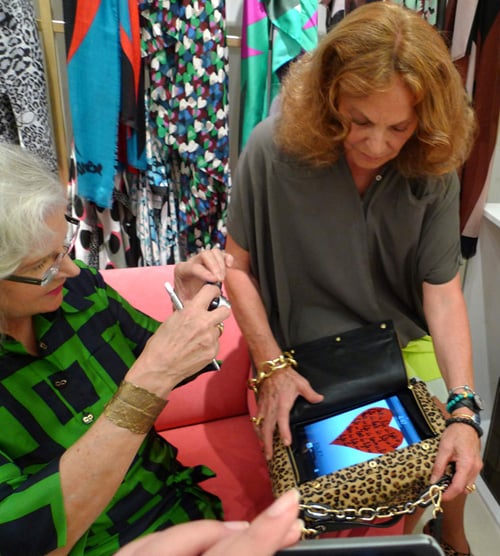 International fashion icon Diane von Furstenberg is in town to officially open her new boutique in Ala Moana Center and introduce her recently-launched, self-titled fragrance, Diane.
"In this bottle I have put all my passion, knowledge and all my secrets of seduction," von Furstenberg said, as she sprayed us with a mist scented with plumeria (or frangipani, as she prefers to call it) and violets.
This isn't her first perfume; in 1975, her fashion house launched Tatiana — named after her daughter — a scent that was all the rage for that era. "I'm going to launch it again," she said.
We grabbed a few minutes with her before the grand opening party to talk about her fashions and fragrance.
"It's all about comfort. You have to be comfortable. The clothes I design are like 'friends' in your closet, and the accessories are functional," she said. She pulled out a new bag that she designed with a hidden panel that conveniently holds an iPad, for career women on the go who still want to look chic.
At this writing, she's on her way to Maui before heading to China. "We are very popular in the Asia market," she explained.
The party itself was an evening filled with media, high society, and some of the cast of "Hawaii Five-0."