Did this: Deadline: A Journalism Film Series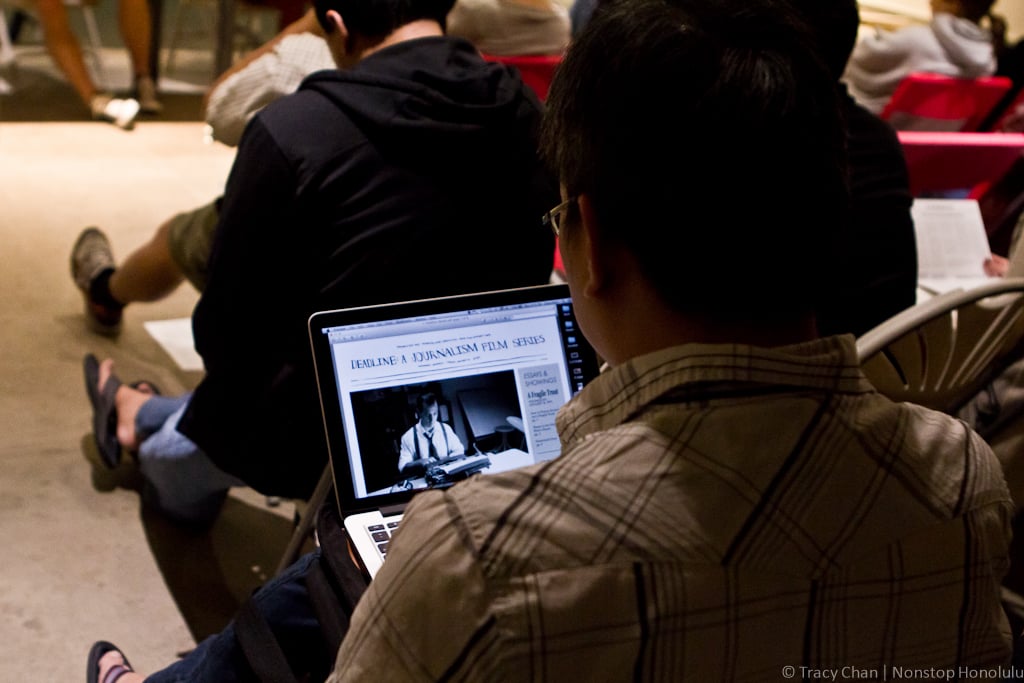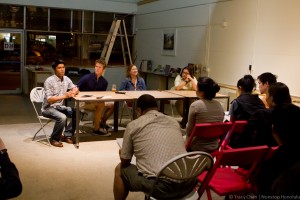 R/D in Kakaako wraps up two years of art and film programming with a final series this week, presented by Interisland Terminal and The Offsetter: Deadline, a film and panel discussion series focused on the state of journalism and the media industry, with input by some of Honolulu's journalists.
The first film, which showed Wednesday, was the 2005 black and white film directed by George Clooney, "Good Night, and Good Luck." It's the story of how CBS broadcast journalist Edward R. Murrow went up against Senator Joseph McCarthy at the height of the Communism scare in the 1950s.
The film is a fascinating snapshot of the fears of an era, and the dilemmas journalists faced in the midst of McCarthy's witch hunt. The questions, of whether to avoid angering those in authority or to break open a controversial issue at great personal and professional risk, is a timeless quandary that journalists, bloggers and even private individuals on social media face in the current day. Wikileaks, anyone?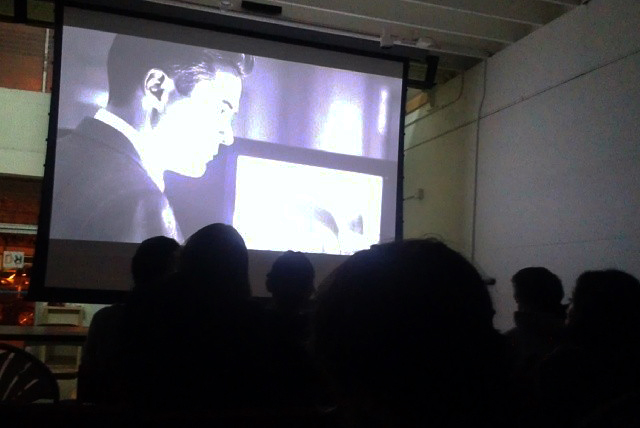 After the film, R/D's Ben Trevino hosted a panel with James Cave of new independent local commentary website The Offsetter, Elizabeth Kiezkowski of the Star Advertiser and Keopu Reelitz of Mana Magazine.
Among the topics discussed:
-The importance of trust in the journalistic relationship with readers. Can people trust journalists to tell them the truth? How can journalists make sure they're being as trustworthy as possible, and speaking truth to power without just becoming stenographers to power?
-How the individual can extract facts from biased information, when advertisers, journalists and bloggers aren't covering the whole story.
-Transparency and full disclosure in reporting. For example, does a reporter like John Miller, who has held a number of interesting positions, including Deputy Commissioner for Counterterrorism of the NYPD, Associate Deputy Director of National Intelligence for Analytic Transformation and Technology, national spokesman for the FBI and also ABC News reporter and anchorman, and later senior correspondent for CBS News, need to disclose all his affiliations when he does a story?
Tomorrow and Friday, don't miss the rest of the series: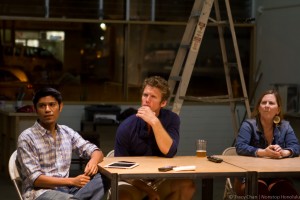 "A Fragile Trust: Plagiarism, Power, and Jayson Blair at the New York Times" The recent documentary about New York Times plagiarist Jayson Blair, playing Thursday, Jan. 9, 7 p.m.
The movie will be followed by a panel with Hawaii Business Magazine's Jason Ubay, discussing his essay, "There's More Than One Way to Skin a Hack" Civil Beat Engagement Editor Gene Park discussing accountability and his cautionary tale, "Blame in the Face of Blair's Brand" and The Hawaii Independent's Ikaika Hussey, discussing "Networked News."
The film series wraps up with "All The President's Men" (1976), the classic Academy Award-winning political thriller film following Carl Bernstein and Bob Woodward (Robert Redford and Dustin Hoffman), the two journalists investigating the Watergate scandal for The Washington Post.
Friday's panel features KHON's Jared Kuroiwa speculating on "Can There be a Woodward and Bernstein in 2014?" He'll be joined by Ka Leo O Hawaii's Jackie Perreira discussing "Who Watches the Watchdogs" and Bytemarks radio show/Bytemarks.org host Burt Lum explaining how "The Future of News Looks Like Data."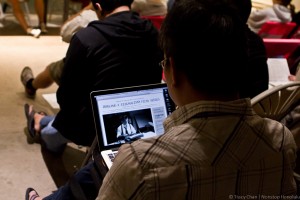 Individual passes: $8 per film
All-Access press pass: $15 (includes all three films and essay collection)
For tickets, visit the eventbrite page