Did this: Burn: Scotch & Cigars with Glenfiddich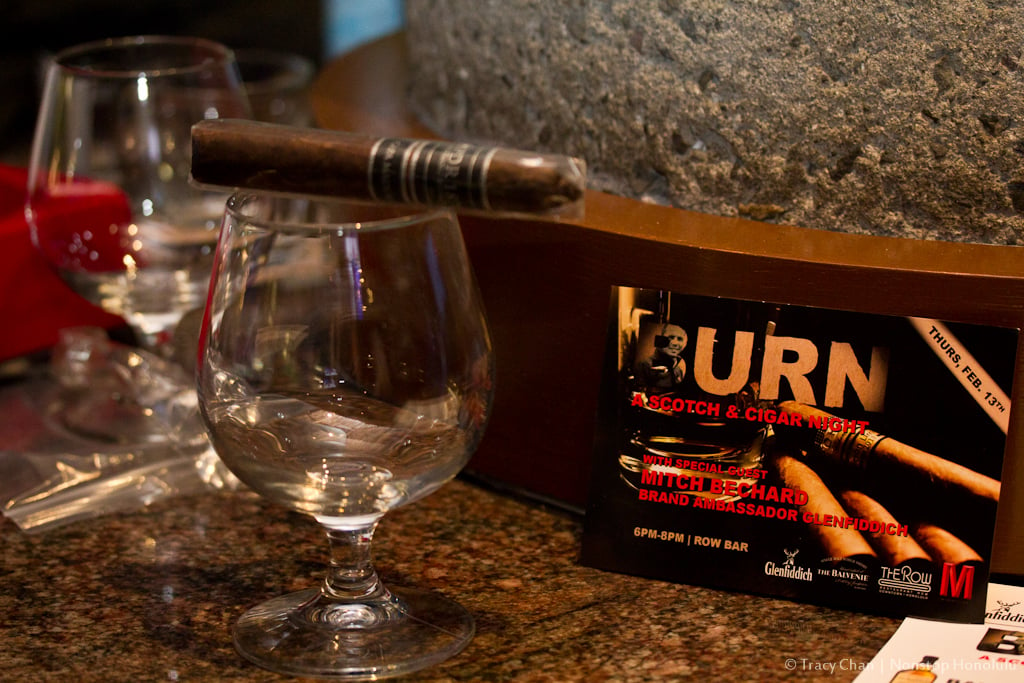 M Nightclub, Young's Market and Honolulu Cigar Company hosted a scotch and cigar tasting at Row Bar in Restaurant Row on Thursday, featuring Glenfiddich representative Mitch Bechard from Scotland (by way of LA). While no stranger to the concept, I generally don't smoke cigars, and it was the first time I actually got to sit down and savor the combination with a number of different high-quality scotches. As one of the very few females (voluntarily) in attendance, I realized that I wasn't expected to like it, or "get" the tradition, but surprisingly, I really enjoyed the experience.
Verdict: The combination of flavors with paired scotch and cigars is not so different from pairing wine or cocktails with food, and even within the same brand, the flavor and complexity of scotch varies noticeably. I could definitely get used to this!
Did this: Burn: Scotch & Cigars with Glenfiddich