Designers collaborate for Night Market fashion show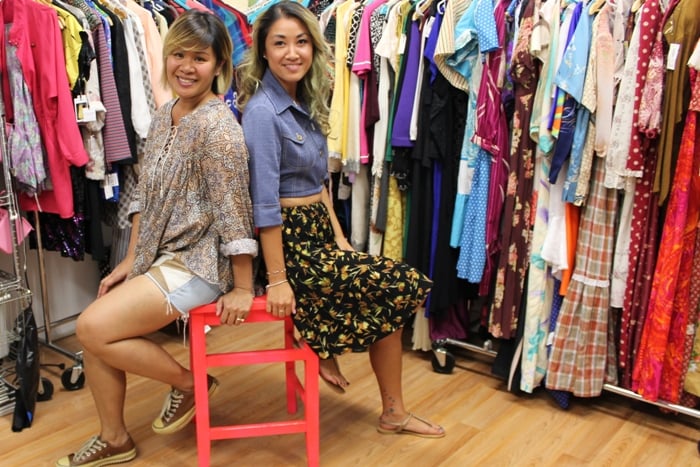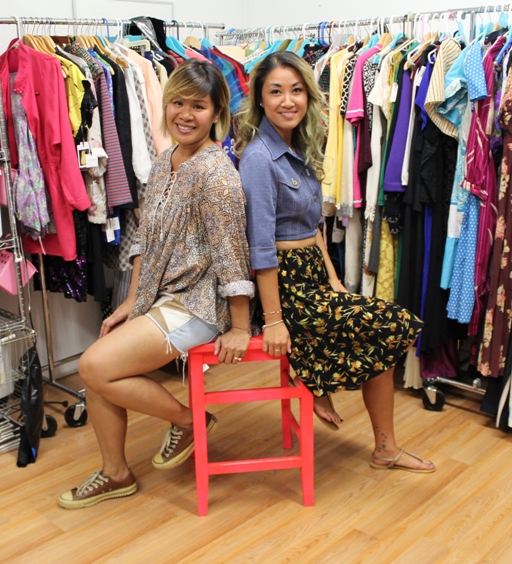 Sassy meets sweet is what you'll find on the runway at Saturday's Honolulu Night Market. It makes total sense that Angela Matsuo, owner and designer of Love at Dawn and Lynn Dagan, designer-in-chief at Chief Hawaii, will join forces to showcase their up-cycled fashions.
I recently visited the Love at Dawn studio, located on the second floor of the McCully Chop Suey building to preview both collections. Can I just say that I love how Matsuo takes an old mu'umu'u or grandmother's duster and morphs it into a sundress that's youthful with a hint of sexy. She's not afraid to add an unexpected pocket enhancement to a gently used men's flannel shirt that could have been worn at a Nirvana concert in the '90s.
Accessories by Chief Hawaii add contrast and bold elements to the ensemble with rustic one-of-a-kind leather clutches; some with embossed messages, fringe or crochet accents. I love the collection of men's crossbody bags with the large asymmetrical front pockets. I did some recon, and Dagan's design and execution of her leather goods rivals Etsy's best and prices are comparable,
Here's a neak peek at some of the runway looks:
Honolulu Night Market – Passport
Fashion show begins at 8 p.m. Be there early to get a good seat.
Saturday, April 18
449 Cooke St.
On-site and street parking, Eat the Street lot at 555 South St., and paid parking at Restaurant Row