Derived from the Hive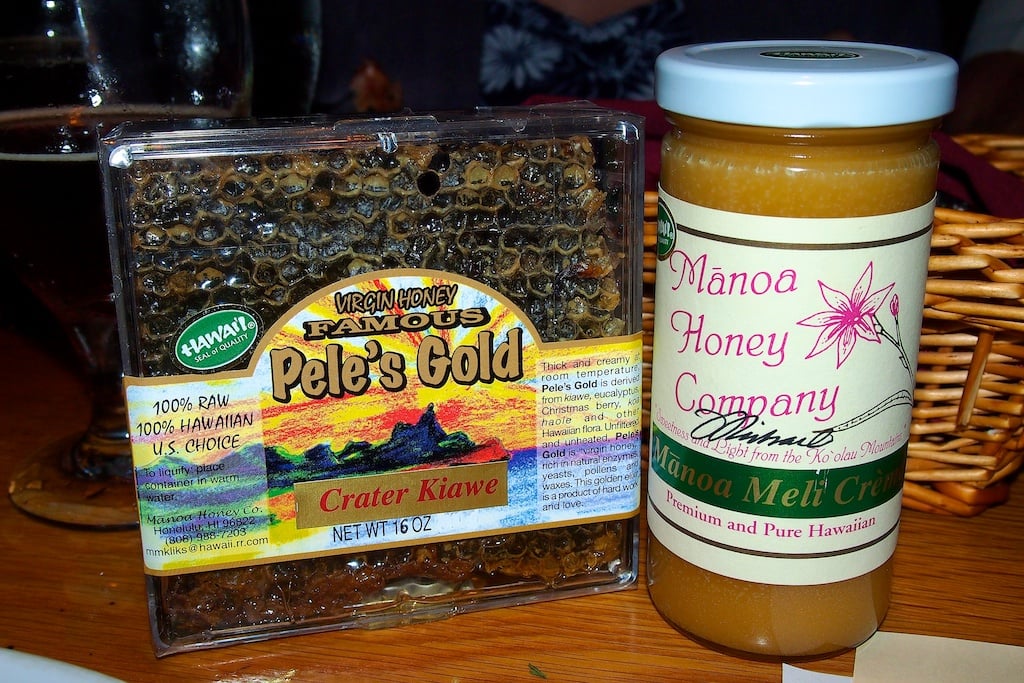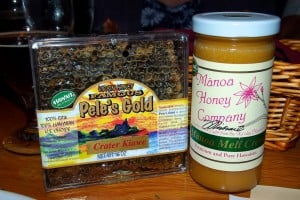 To raise awareness of the plight of the honey bee, Michael M. Kliks of Manoa Honey Company hosted "Derived from the Hive," a honey-themed dinner at 12th Avenue Grill. Monday's dinner was part of a month-long event to raise money for the University of Hawaii at Manoa's Manoa's Bee Project and UH-Hilo's Adopt-a-Hive program.
As Hawaii's farm-to-table movement becomes more mainstream, it's important to understand that the health of local honeybee hives are integral to sustaining the agricultural industry. Kliks has made it his goal to educate people about the diversity of available honey, as well as the many threats bee hives face, including Varroa mites and colony collapse disorder.
Derived from the Hive
Picture 1 of 11
The dinner started off with a tasting of three types of honey — Pele's Gold, a blend of honey from seven apiaries around the Waianae and Ko'olau Mountains; Manoa Meli, a fruity honey from the Manoa Honey Company with hints of lilikoi and mango; and Ohi'a Lehua Blossom Honey, produced on the slopes of Hualalai on the Big Island and a longtime favorite of mine with its rich and buttery texture and flowery flavor.