Day trip from Tokyo: Niigata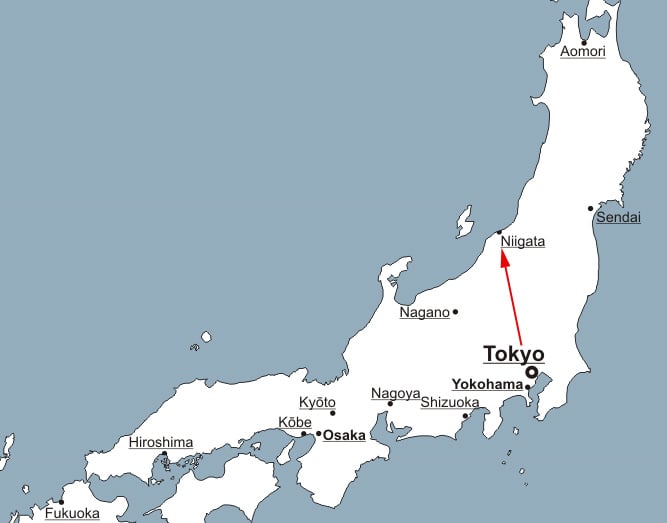 Although the big city is fun, it's nice to get away and see what kinds of rural escapes are nearby. One of those spots is Niigata, an area north of Tokyo. We caught the JR Express (just a couple of hours at most) to check it out and spend the night.
The area is known for its great rice and great water, so of course, you will get great sake. One of the things we went to try was a sake tasting hall, where all tastes are just 100 yen each — and with the great exchange rate now, that's a pretty good deal.
This place is known for its great skiing in the winter, as well, so it's pretty deserted in the off season. If you want to go when it's not overrun with tourists, November is a pretty good time.
Here's a look at our quick stay there. We were located right across the train station, so didn't really leave the immediate area, but that can happen in any part of Japan. The train stations are so great!
Trip to Niigata
We stayed at a ryokan called Echigo Yuzawa Hatago Isen, which had much more character than a regular hotel. It's a little splurge, but being that close to the train station is well worth it. Here's a look:
These were just the highlights. To see all photos from this trip, click here.
Up next: Visiting Obuse!
Bonus shots: Things you see in a shopping catalog on the train.