Covering the 'Hawaii Five-O' premiere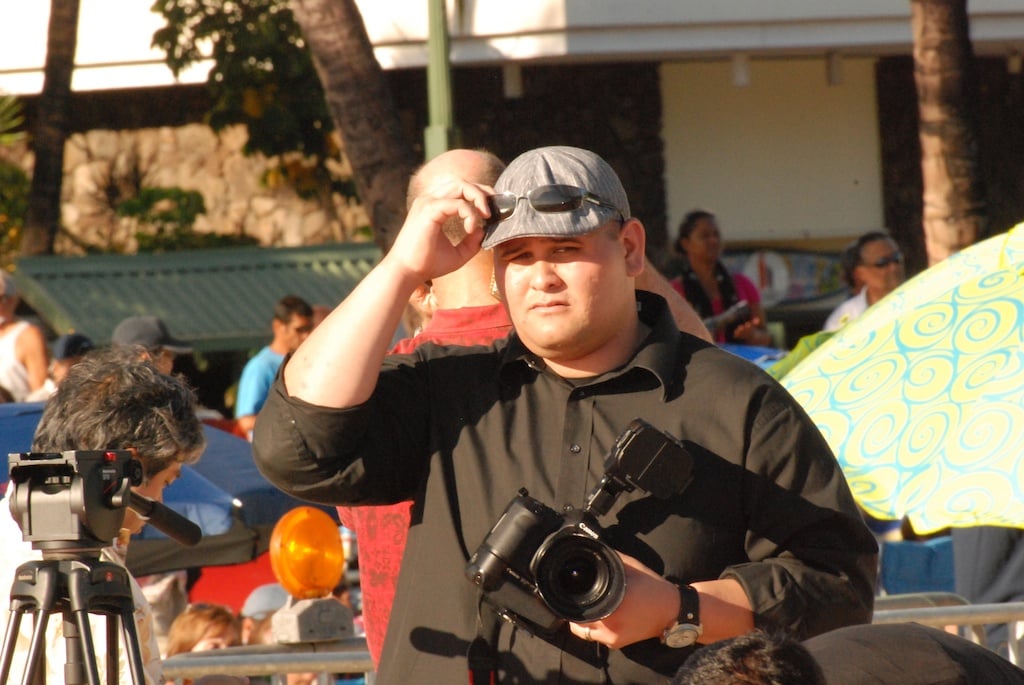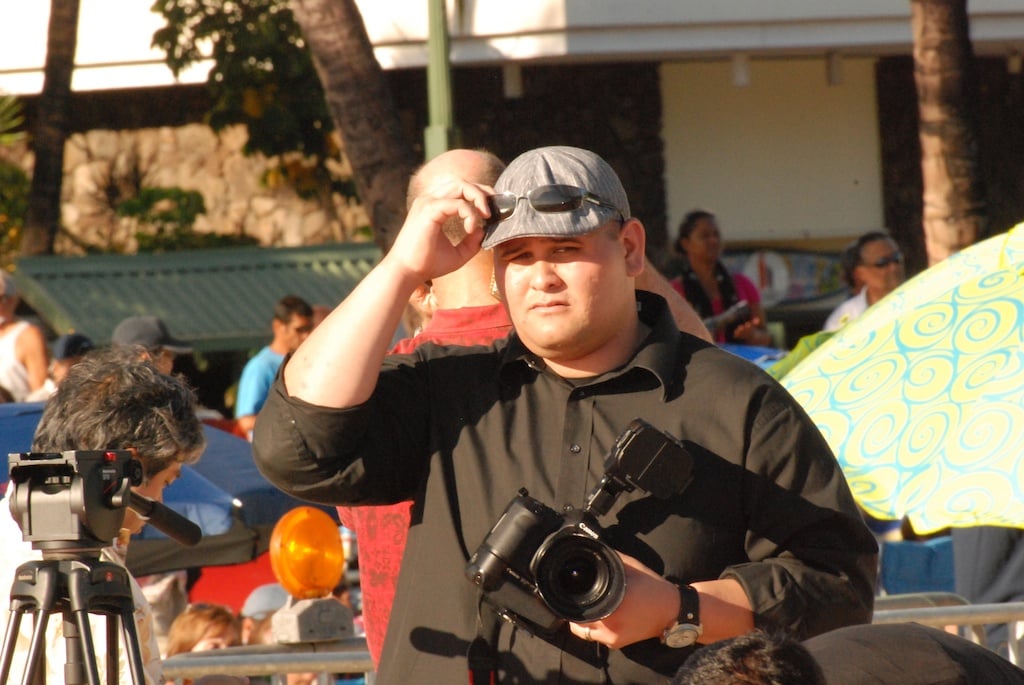 Monday's "Hawaii Five-O" premiere at Sunset on the Beach was our first big editorial test.
It was, after all, a huge event with thousands of people (some estimate the crowd at 10,000) descending on Waikiki Beach to catch the show's stars and be among the first in the world to see the pilot episode. Nonstop had to be there in a big way.
The first task: Secure media access to shoot the red carpet. In the past, with "Lost" events at Sunset on the Beach, the PR folks from ABC didn't make this easy. But fortunately, getting access for John Garcia and Tracy Chan wasn't a problem.
John, Tracy and Ed Morita came up with a plan. John would shoot both video and stills from the red carpet. Tracy would shoot party pics, as well as some red carpet. And Ed would shoot party pics and scene pics. Because our site is so multimedia driven, we focused on the photos and video.
So the night comes, and John, Ed and Tracy are all there early. By 4:30 p.m., John's setting up his equipment to work the red carpet. Ed's taking scene shots, and I'm at home, receiving snaps from John and Ed and adding them to a gallery on our main "Hawaii Five-0" page. The gallery gets bigger and bigger. "More party pics, Ed," I text him. He's a bit reluctant to go up to strangers and ask them to pose, but as always, he goes for it and brings back terrific shots.
John, meanwhile, decides to live stream the red carpet entrances via UStream. All of a sudden it's up on our page and with some promotion on Twitter, people start coming to watch.
The stars are doing there red carpet thing, and John and Tracy are snapping away. Pics are coming my way, along with a flurry of texts about what's happening on the scene. The night keeps rolling; Tracy returns home to upload her shots; John adds his red carpet pics, then stays up for most of the night editing his video.
In retrospect, there are a few things we probably could have done differently to boost the coverage. Along with our team of three, I should have sent a reporter to the event to ask the stars questions as they made their way down the red carpet. This would have allowed us to have exclusive interviews on video. I also should have tried to get us access to the after-party at Nobu.
But all in all, I think our coverage was terrific. We were quick, innovative and comprehensive with just three people working a huge event. And you guys supported us in a big way, sending our traffic soaring. Tuesday — the day most people came to see our "Hawaii Five-0" coverage — was our highest traffic day to date.
You can be assured that we'll be there at Honolulu's next mega event, maybe in an even bigger way.
Here's our coverage of the "Hawaii Five-O" premiere:
Scenes from the red carpet
Video by John Garcia
My recent blog posts
We've got two new bloggers
What if people actually work together…
Why 'Nonstop?'
A look behind Nonstop