Course Correction 2: The road back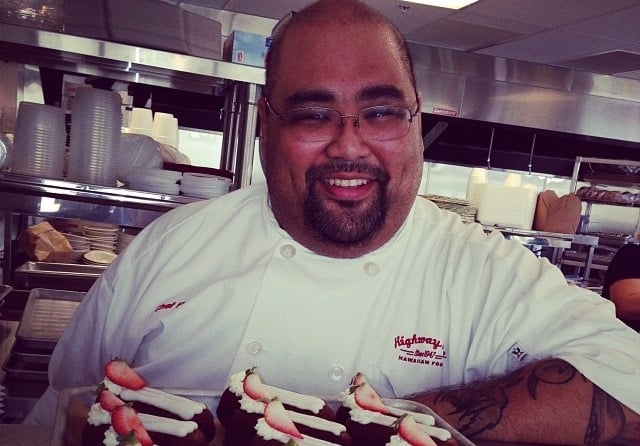 This is the second part of my story about how I found my way back into the kitchen after a near career-ending injury. Read Part 1.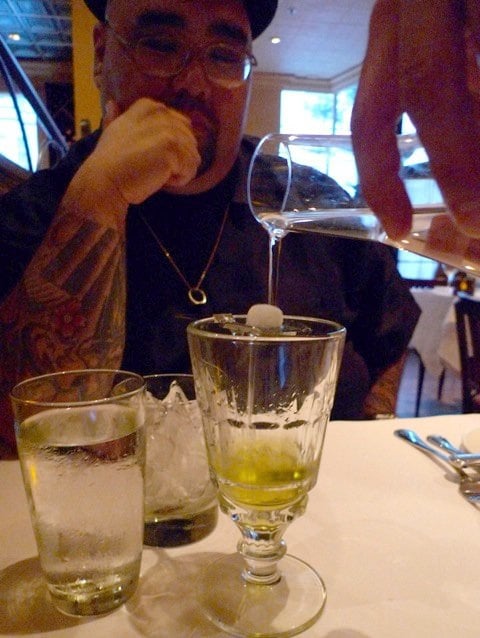 I set a goal — to find a way to cook at the Hawaii Food & Wine Festival. Given all the chefs I had met, I was sure one of them wouldn't mind having an extra pair of hands. I was surprised at how easy this turned out to be once I had become clear in what I wanted.
While talking to Kealoha Domingo about a fundraiser for Papahana Kualoa, I mentioned that I had always wanted to experiment with sour poi to make sourdough bread. Domingo had lots of pa'i'ai from the lo'i at Papahana. "Here," he said. "Go make me some to use for the fundraiser."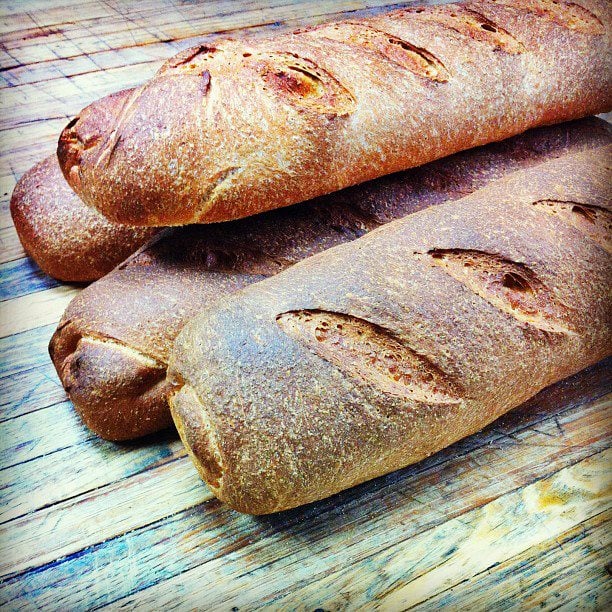 A month later, I returned with my first batch of pa'i'ai sourdough. The fundraiser was rained out, but Domingo liked the bread so much he asked me to make some for Papahana Kualoa's event at the festival.
When the day arrived, I was filled with anxious excitement. I showed up with pa'i'ai sourdough loaves and croutons.
To my surprise, word had gotten around with the other chefs.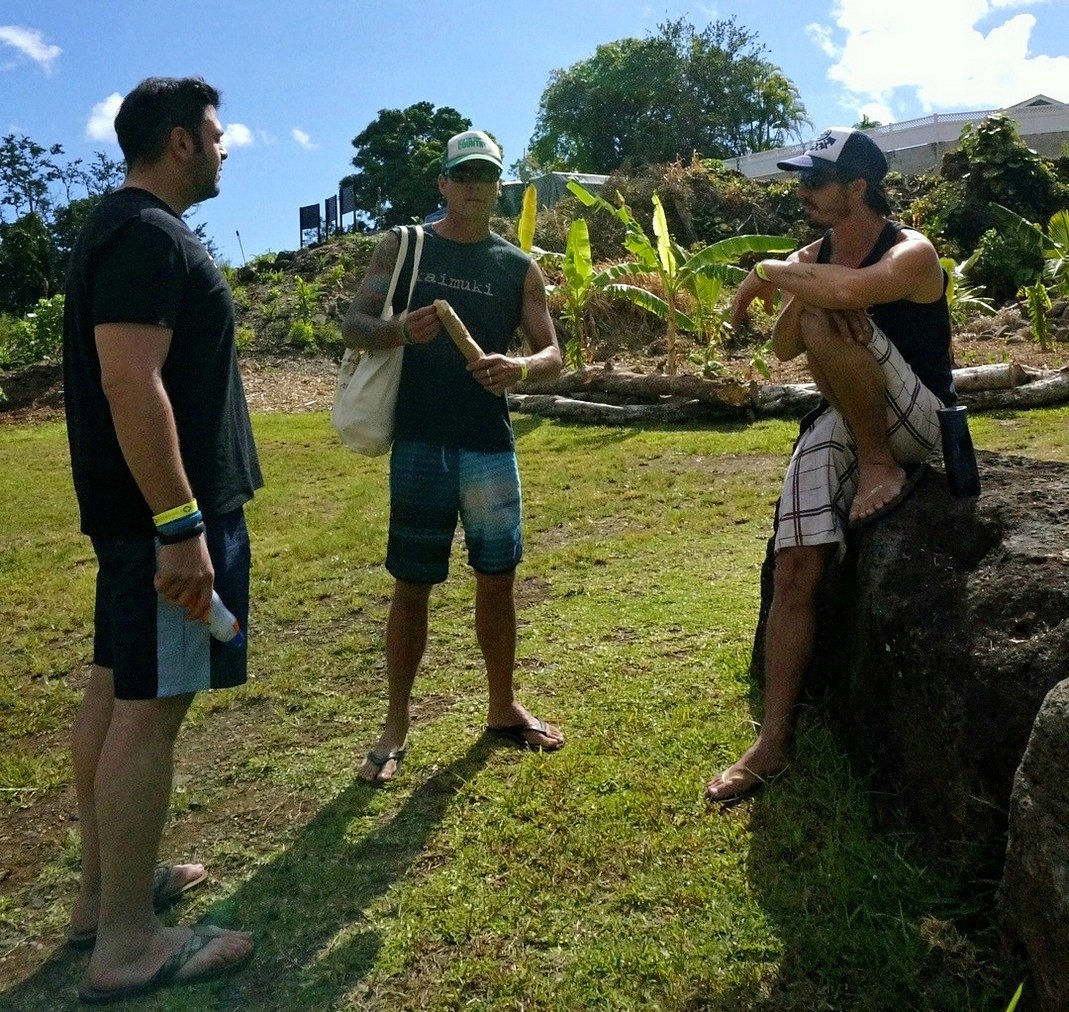 Chef Ed Kenney was talking with his Town Restaurant chef Dave Caldiero, Onopops' Josh Welch and TV personality Adam Richman. "Don't you go anywhere," Kenney called out. "I have some questions about your pa'i'ai sourdough."
Even after four years out of the game, I could still make people take notice. It was a great ego boost. I started to believe I could do it. Despite some lingering nerve damage in my hand, I still had the skills to make it in the food industry. I now set a new goal — to work in a kitchen again.
Even so, I wasn't prepared for a meeting a few weeks later with Monica Toguchi, the owner of Highway Inn. We met at the restaurant's new Kakaako location to talk about my helping with the soft opening.
Interior construction was still being done, and the air smelled of sawdust and paint. The custom furniture that was due from Vietnam had been delayed almost a month by a typhoon.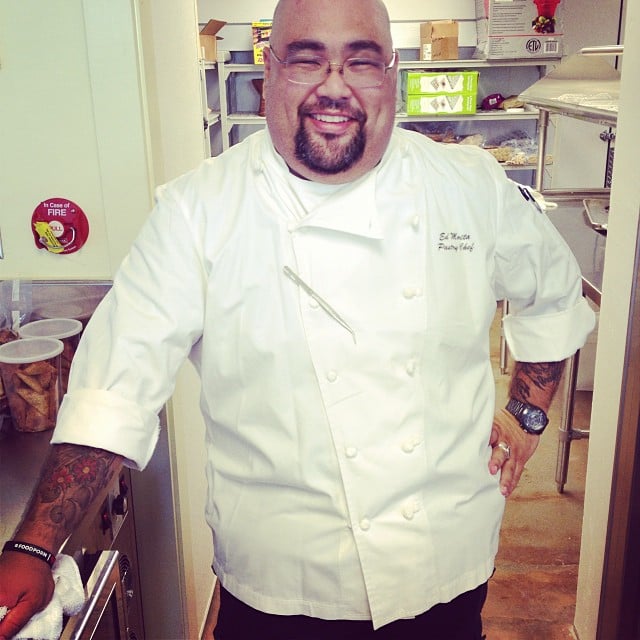 Somehow, the conversation turned. We started talking about my becoming Highway Inn's pastry chef. It hit home when Toguchi showed me the display case, which was still wrapped in protective plastic. "This is your pastry case," she said. "Now you have to fill it."
That was last fall. Just before the soft opening, I wrote a letter to a friend who had supported me through this four-year odyssey.
"Today is a big day for me. Nearly five months ago I set goals to get back into cooking. My short-term goal was not just to cover the event; I wanted to cook at the Hawaii Food & Wine Festival, which I was able to do. My next goal was to work in a restaurant again, and today, I am helping to open Highway Inn Kaka'ako.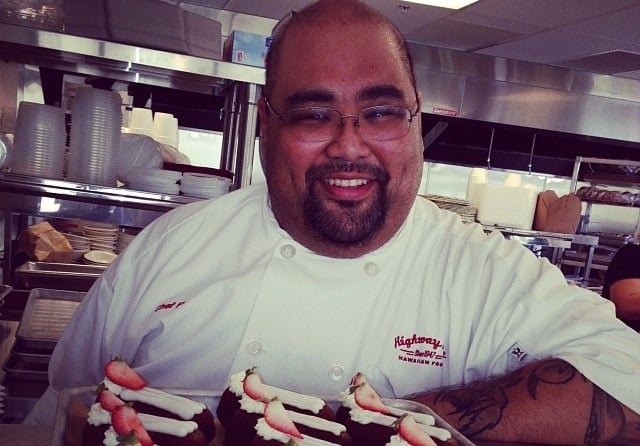 Last night I put on one of my old chef coats to see if it would still fit. It actually was loose due to the weight I have lost since beginning my journey back to the kitchen. Because I hadn't worn it for so long, having the coat on felt strange, and self-doubt began to kick in. Am I ready? Do I still have what it takes?
I got up early this morning after only two hours' sleep. As soon as I got to the kitchen, I thought, 'I'm home.'"
​