Cool slurps: Mul naengmyeon at Budnamujip
Our new series on cold noodles for hot days dives into a beefy, chewy Korean classic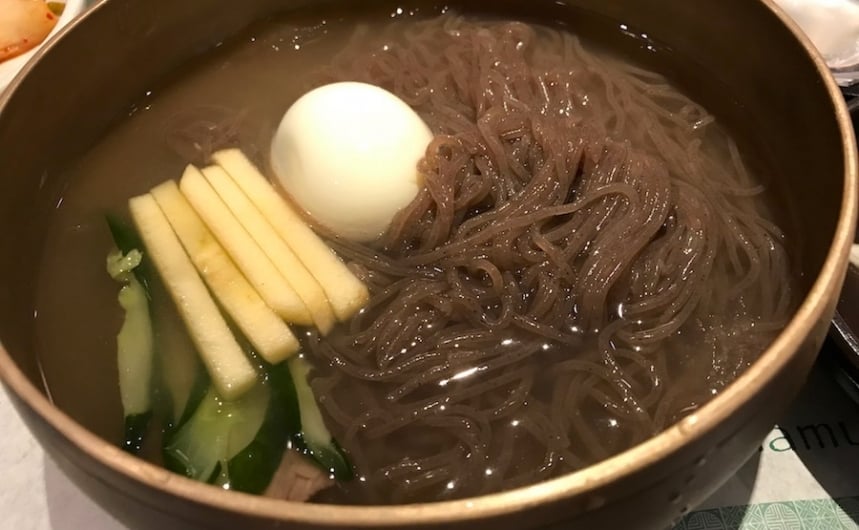 Always in a stainless steel bowl, always icy cold: This hot-weather favorite of thin, chewy buckwheat noodles is served in a chilled beef broth, with strips of beef, hard-boiled egg and crunchy slivers of Korean pear, cucumber and radish. Like everything at Budnamujip, the dish is refined and consistent, artfully presenting flavors and textures that weave tangy and slightly sweet flavors. Mustard and vinegar are served on the side to adjust the broth as you wish. To embellish, order with bossam kimchi, a house specialty that in my opinion is the best kimchi on the island.
$15.95 at lunch, $18.95 at dinner
Budnamujip
871 Kapiolani Blvd.
Kakaako
593-8822
Daily 11 a.m.-10 p.m.