Cooking for the right reason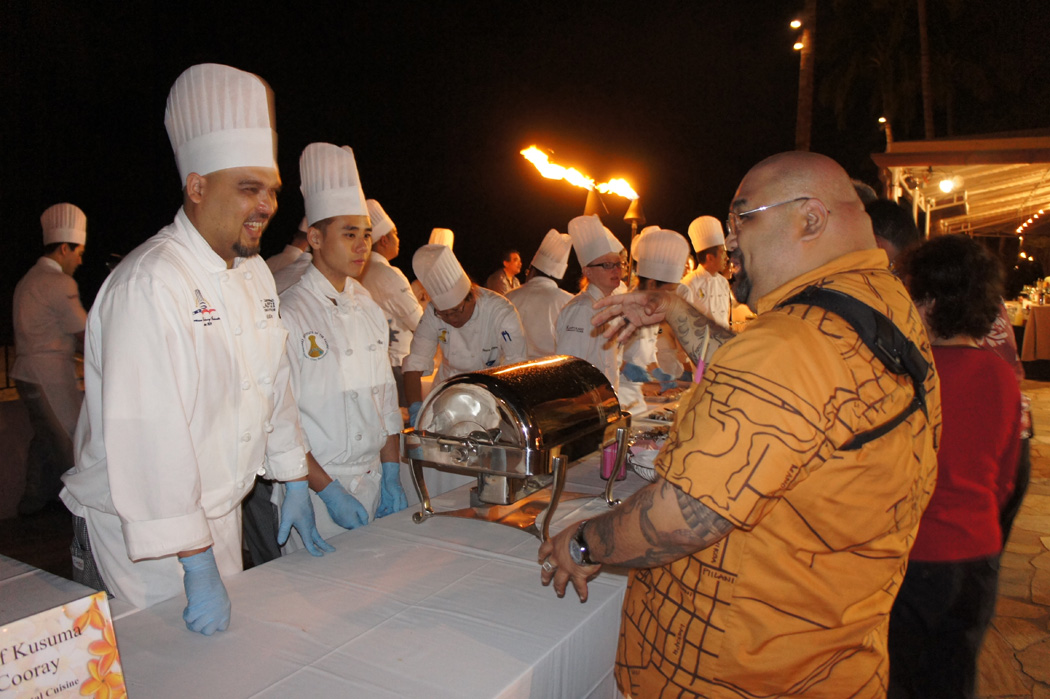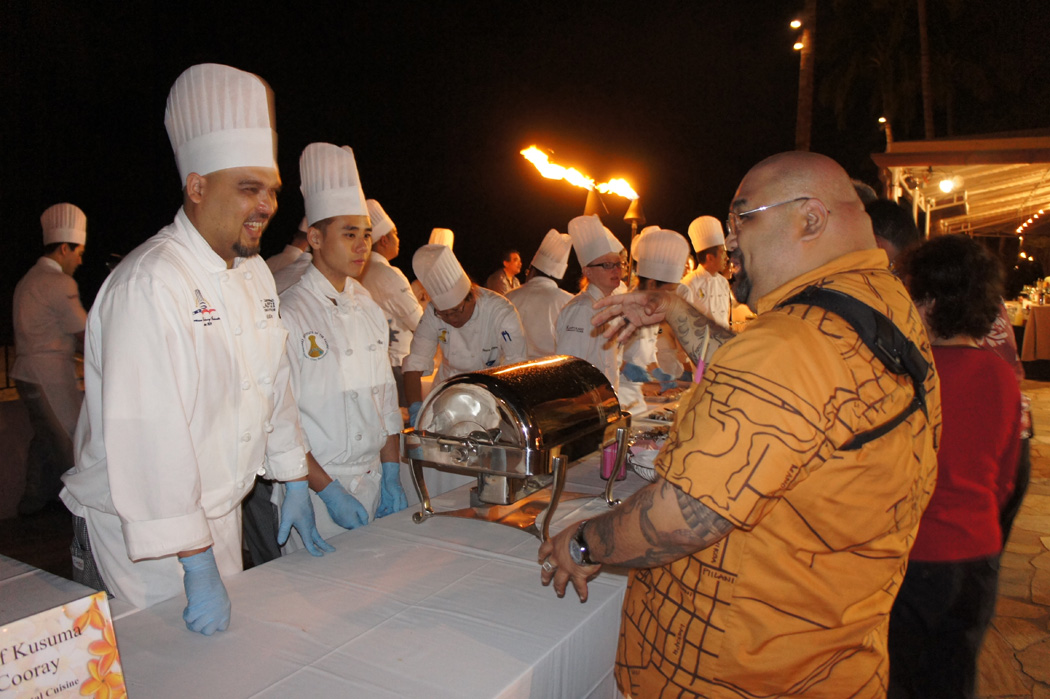 To all culinary students:
Recently, my friend Melissa Chang shared a Chow.com article with me by San Francisco Chef Richie Nakano (@linecook) titled, "Your Signature Dish Sucks." A bit taken aback, I initially thought she was making a not-so-subtle commentary about my cooking. But as it turned out, Nakano's concern was that the celebritization of chefs may be hurting the industry.
"There's an epidemic in the restaurant industry of young cooks who've seen too many reality shows asking chefs for their 'signature dish,' too many culinary schools that exist to help students define their 'cooking style.' Before you know it they're gone, taking the first job that offers an avenue to flaunt the latest recipe in the modernist tool kit," Nakano wrote.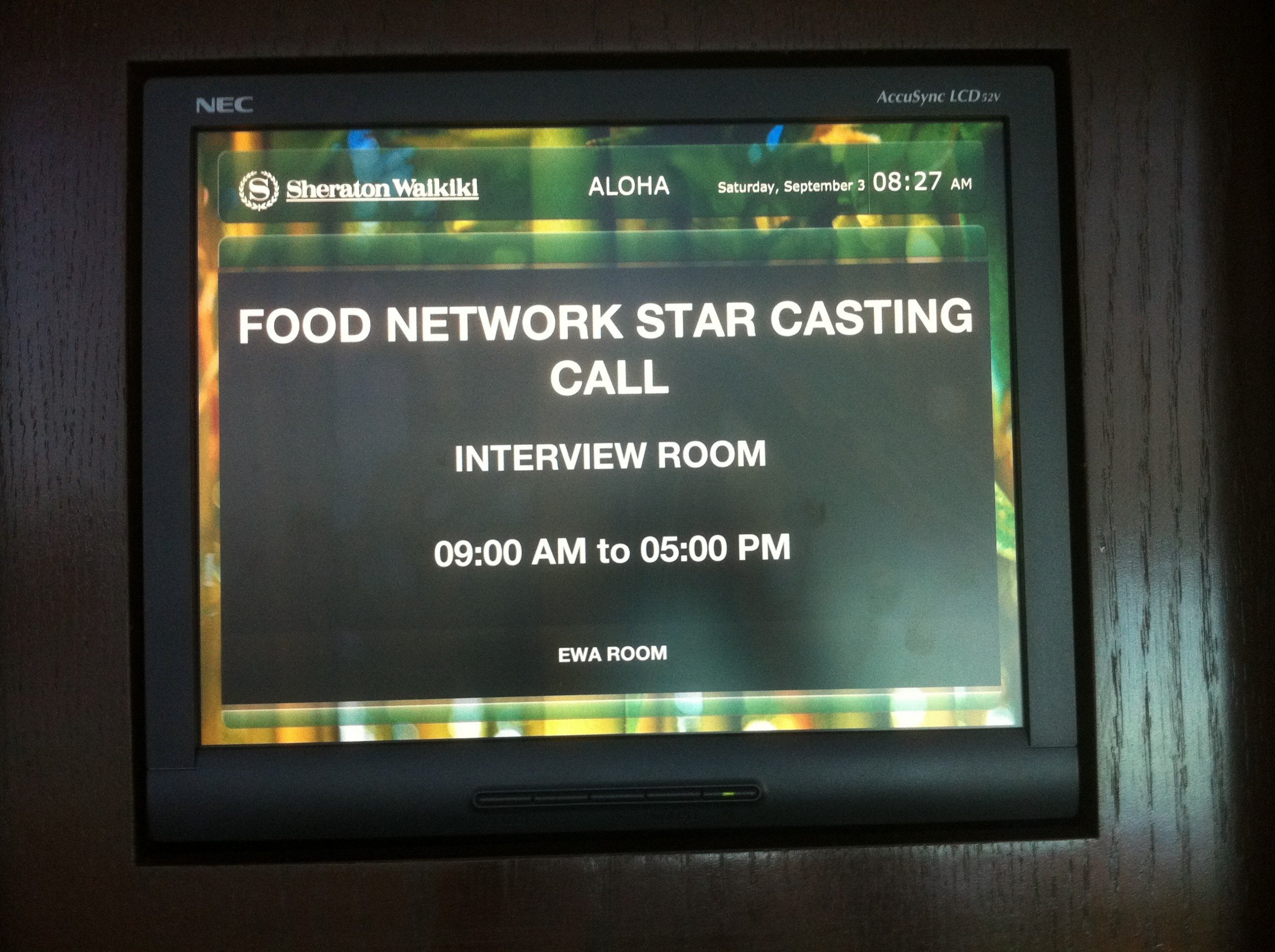 During my brief experience at the "Next Food Network Star" casting calls, I remember thinking, "Is this really why I became a cook?" There were more than a few wide-eyed hopefuls in the waiting room that day who had little to no culinary experience, but were eager to become the next celebrity chef.
"It's hard not to worry about the future of cooking," Nakano continued. "The pressure on young guys to be stars is leaving restaurants without cooks to build a team with, and ultimately lowering culinary standards as a whole."
A few weeks ago, Chef Jay Terauchi and I had a discussion over lunch about this very topic — how too many cooks are coming into the industry to become celebrities. Neither of us had gotten into the business for this reason. We did it because we love food.
It's a tough career with long hours and a lot of stress. One thing you'll never see on reality TV are the hours spent cleaning fiddle heads or peeling grapes, or the days you're stuck scrubbing pots because the dishwasher called in sick. When I started at the Greenbrier, I spent a whole year with the not-so-glamorous job of baking cookies. Before you can become a general, you have to put in your time in the trenches. It takes a lot of hard work, and you really have to love what you do.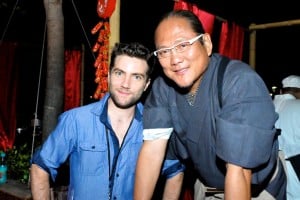 Now, don't get me wrong. That's not to say there's anything wrong with having lofty goals. Having something to strive toward is an important motivator, and becoming a celebrity chef is an admirable goal. However, I can guarantee you that Chefs Emeril Lagasse, Gordon Ramsay, Masaharu Morimoto, Bobby Flay and Mario Batali didn't start cooking to become celebrities. They did it because they had a passion for food. It's that passion that made them successful and appealing to worldwide television audiences.
So now I ask all culinarians to consider whether you're in it for the right reason. If you love food, I promise you'll never be more fulfilled than when you're in a kitchen. I'm now trying to get back into the kitchen after a near career-ending injury, and I can attest to that fact.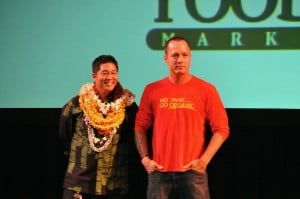 As a reminder not to get distracted with the prospects of fame and glory, I leave you with this story about Town Chef Ed Kenney.
During a Q&A after a screening of the documentary, "Ingredients Hawaii," Kenney and fellow chef Mark Noguchi were asked to weigh in on the hot-button issue of Monsanto growing genetically modified produce on Maui, and whether a law should be passed forcing Monsanto to leave Hawaii. Kenney's answer: "Whoa, we're just a couple of cooks."
So, before your heads get filled with dreams of Food Network stardom, remember Kenney's words. Furthermore, don't concern yourself even with the thought of acquiring the title, "chef." Just work on being the best cook you can possibly be, and the rest will take care of itself. Then, if you're really lucky, fame will follow.