Cookie swap at BambuTwo cafe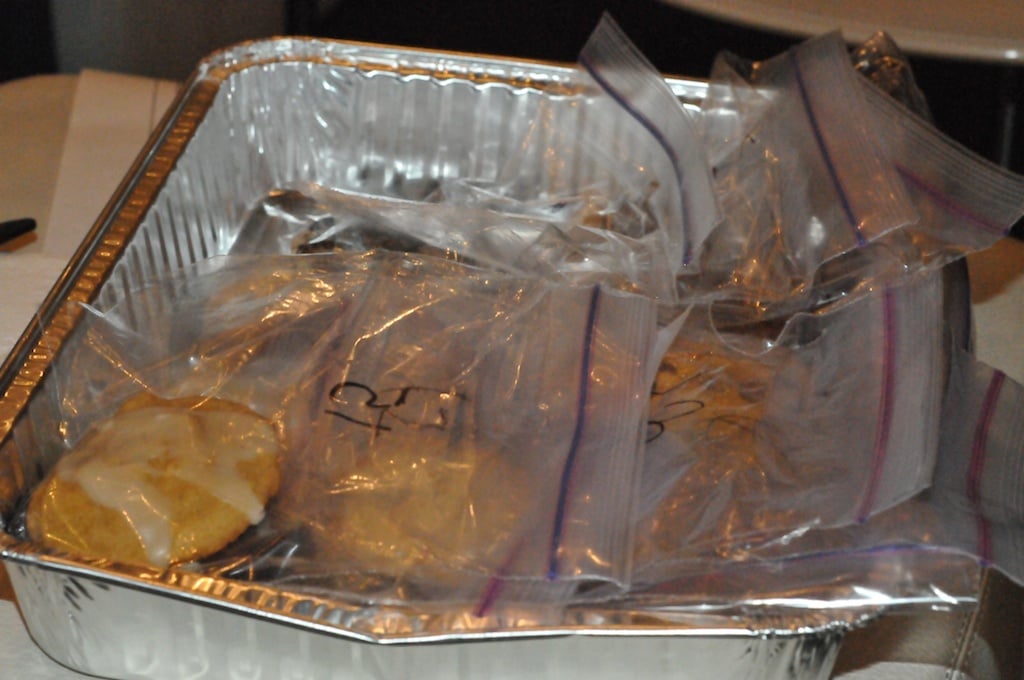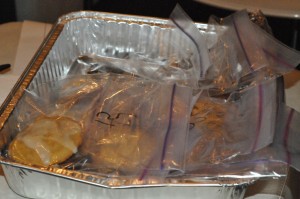 On Sunday afternoon, I made my way downtown to be one of the judges for a cookie swap sponsored by Yelp at BambuTwo. Thirty cookies were brought in by local Yelpers to share with fellow Yelpers. Of the 30 types of cookies, 24 were entered for judging. On the line were miscellaneous prizes from Williams-Sonoma, but most of all, a year's worth of bragging rights.
Going into this, I decided to keep my judging criteria simple. I would be harsh, but fair. I would take a bite, and if I wanted to eat the whole cookie, it was good. If it was as good or better than a cookie I could make, it was great. And if I found myself deconstructing it in my mind, trying to figure out how I could replicate it, it deserved a perfect score. Although it may seem unfair for me to be holding cookies made by amateur bakers to professional standards, I figured that that rating system would be decisive enough for me to distinguish a clear winner.
To my surprise, I ended up giving three perfect scores. Having painted myself into the proverbial corner, I would have to rank my top three. Fortunately, after the scores were tallied, a clear winner emerged. You can find out which cookie won below.