Cookbook: Mushroom Soup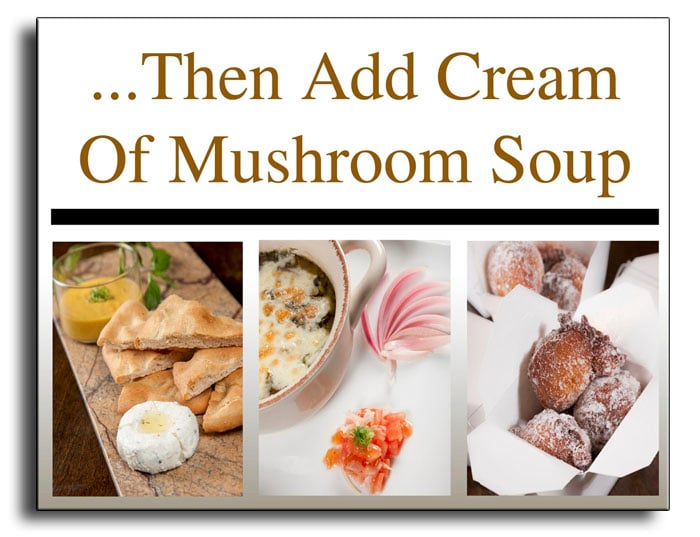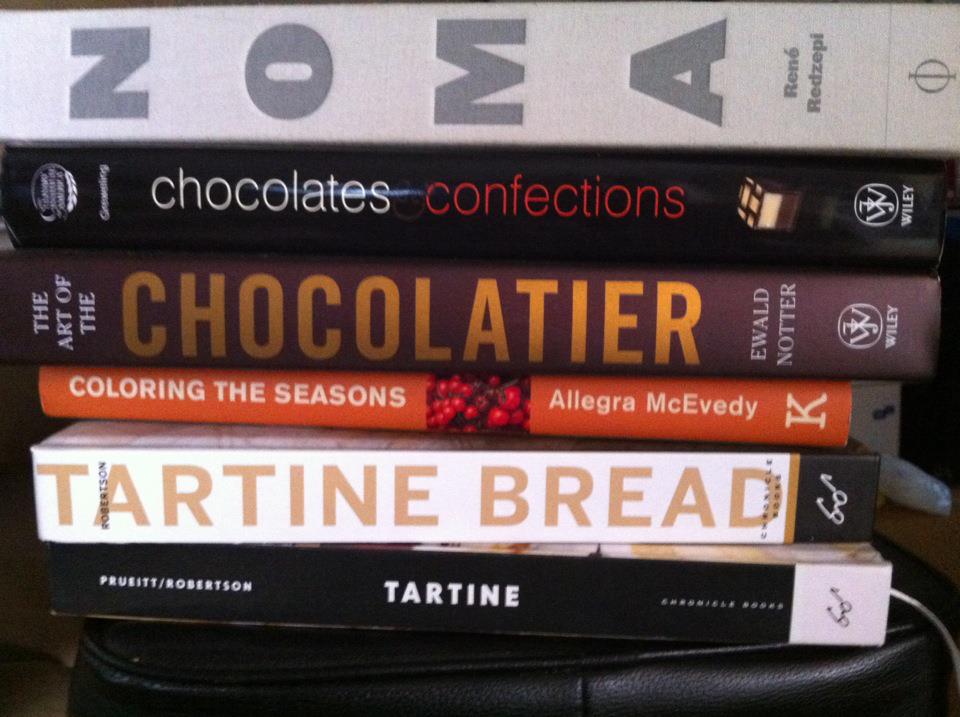 I've been a longtime connoisseur of cookbooks.
Given my chosen field, it's pretty much a necessity to know what other chefs are doing and to keep up to date with current food trends.
Based on what I have seen in the countless cookbooks I have read, there are two possible directions one can take when writing a cookbook. You can either go really technical, which would target fellow industry workers and foodies, or cater to the home cook.
As much as I love to geek out on the technical aspects of food, I've found that books for home cooks tend to be more fun, which is the direction we've decided to go with Off The Wall Craft's first cookbook.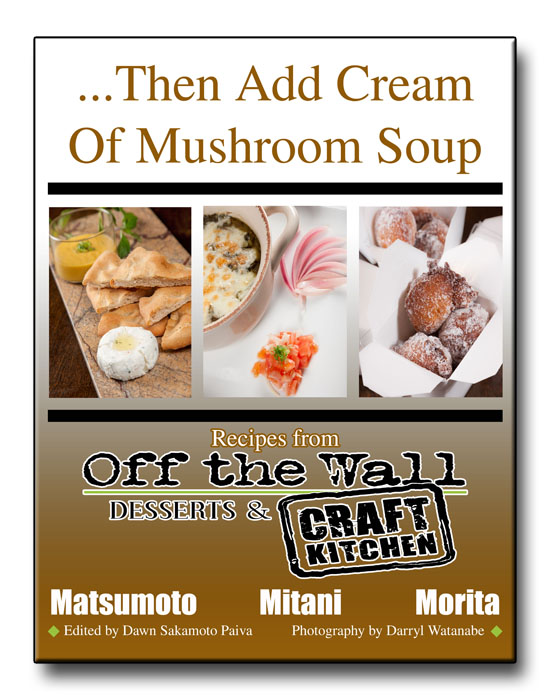 We wanted to make sure that there was no ambiguity as to what kind of cookbook people were about to buy, which is why we are calling it, "…Then Add Cream Of Mushroom Soup."
As the title suggests, every recipe centers around the ubiquitous soup that virtually everyone has had at some point during their childhood.
The first entry in the book is obviously Off The Wall's mushroom soup recipe. This is then used as the base of every recipe that follows. Should you choose not to make and store several gallons of cream of mushroom soup like we do, you can easily use your favorite store-bought soup in a can in any of the recipes, including Chef Andy Mitani's Lazy Luau Dip or Curried Hummus, and yes, it is the secret ingredient in my malasada recipe.
Some of my favorite cookbooks are thick volumes that consist of mostly of amazing food photography. I knew I wanted this book to have great food porn, so I brought in former Hawai'i Food & Wine Festival photographer Darryl Watanabe to shoot the amazing photos that make up more than half the book.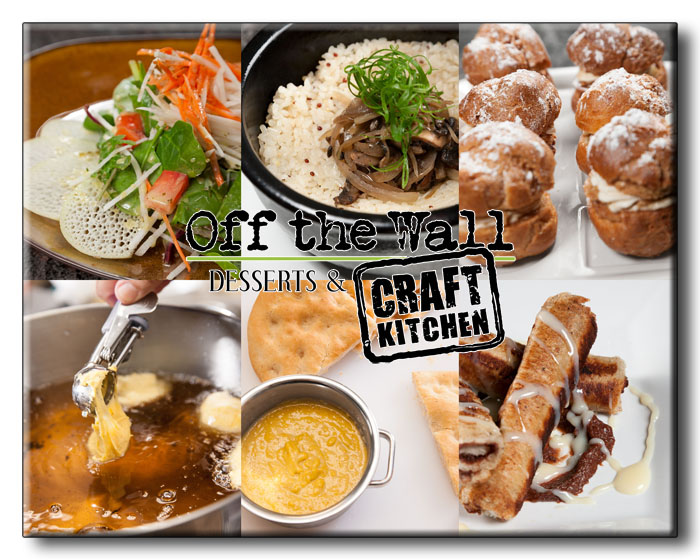 This cookbook would not have been possible without the help of Watermark Publishing's Dawn Sakamoto Paiva, who also served as the book's editor. Off The Wall's Mushroom Soup will join Watermark's growing collection of cookbooks that focus on single ingredients like rice, Maui lavender, beer, and coffee to name a few.
All of us at Off The Wall Craft are really excited about this project and Paiva is confident that this new cookbook will be the "biggest seller of the year."
You would be able to pre-order your copy now if this entire story were not made up.
Happy April Fools Day!
You can read and share more of my April Fools Day shennanigans below:
Kitchen Tips: Avoid Unwhisking
Hawaii Food and Wine Heads To The Target Isle