Coming up: 'Project Runway' recap and finale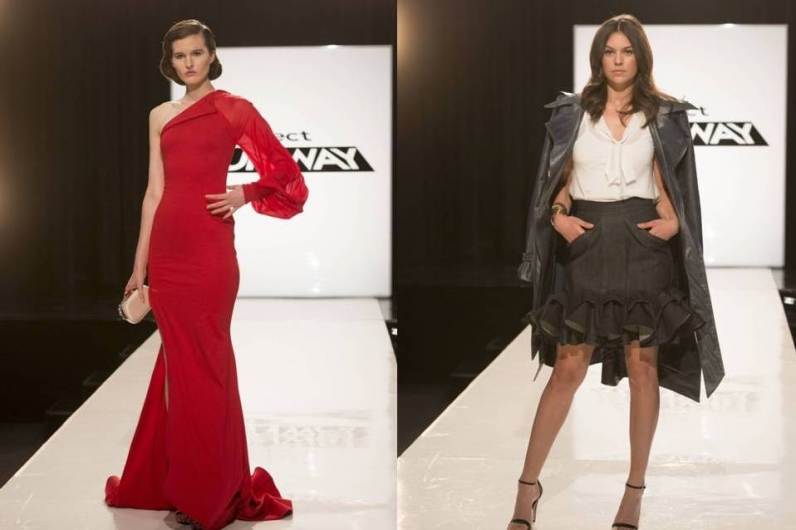 With the "Project Runway" season finale happening tomorrow, Thursday, Oct, 23, it looks to be a close race between the top four designers. Yes, I have been able to interview Hawaii's Kini Zamora after the challenges, but I really have no clue as to who took home the prize. The last two episodes of season 13 were intense, and it was clear that no one is safe. In preparation for the big finale, here's a short recap and my prediction: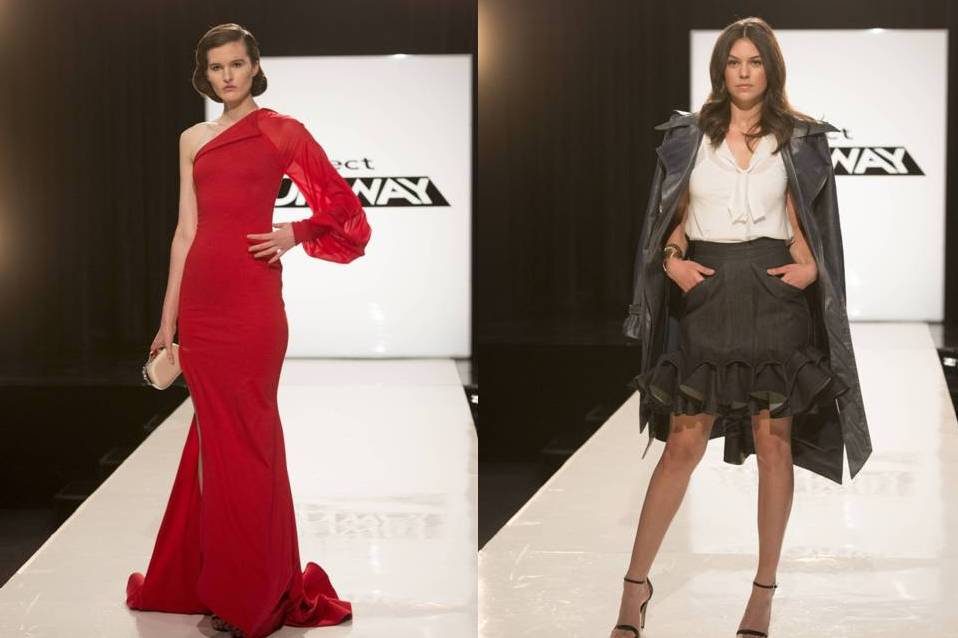 Who's In and Who's Out (episode 12)
The challenge was to create a street-chic look inspired by New York City, and a new look from a losing challenge. The judges loved Zamora's red, one-shoulder dress (described as "extraordinary") that he repurposed from Mitchell Perry's losing design. In the workroom, mentor Tim Gunn told Zamora to ramp up his denim skirt. It proved to be bad advice; the judges weren't impressed with the ruffles and said, "less is more," but they loved the trench coat.
There was no winner in that episode, but Zamora, Sean Kelly, Char Glover and Amanda Valentine moved on to show at New York Fashion Week.
Finale Part 1 (episode 13)
The designers went to Rome on an inspiration tour to create their final collection. Gunn served as their guide, and it was great to see the friendly rapport between the designers as they toured Italian monuments and sipped wine.
All fun aside, after returning home, each designer had five weeks to complete their 10-look collection. Gunn visited each designer in their hometown. Needless to say, the Hawaii visit was the most entertaining. In true local fashion, Zamora's family and friends threw a heartfelt authentic luau and even gave him a short hula lesson.
While in his garage/design space, Zamora confessed that upon his return, he had a bit of designer's block. Gunn was encouraging and loved his beginning pieces. Fast forward to the judges' reaction of a sneak preview of three looks. Zamora seemed to have the harshest criticism and was asked to basically do-over his collection. If anyone can pull out a new chic collection with little time, it's him. Take a look at the montage of looks above from Zamora's original collection. Stay tuned to see how he revamps it all. I can't wait!

Project Runway Finale & Viewing Party
After watching last week's episode, my call is that Zamora throws a hail Mary pass and hits a home run – how's that for sports reference cliches? But seriously, knowing his body of work, it is very possible. I must say that Valentine's accessories might make her a tough contender and when Kelly gets it right, he can be a champion. We'll see tomorrow night.
Viewing party details (Zamora will be there):
The Safehouse
1349 Kapiolani Blvd., 3rd floor
Thursday, Oct. 23 starting at 5 p.m.,
All-ages with adult until "Project Runway" ends at 8 p.m., then becomes a 21+ event for Acoustic Nights
No cover