Coming up: Hawaii Cocktail Week 2013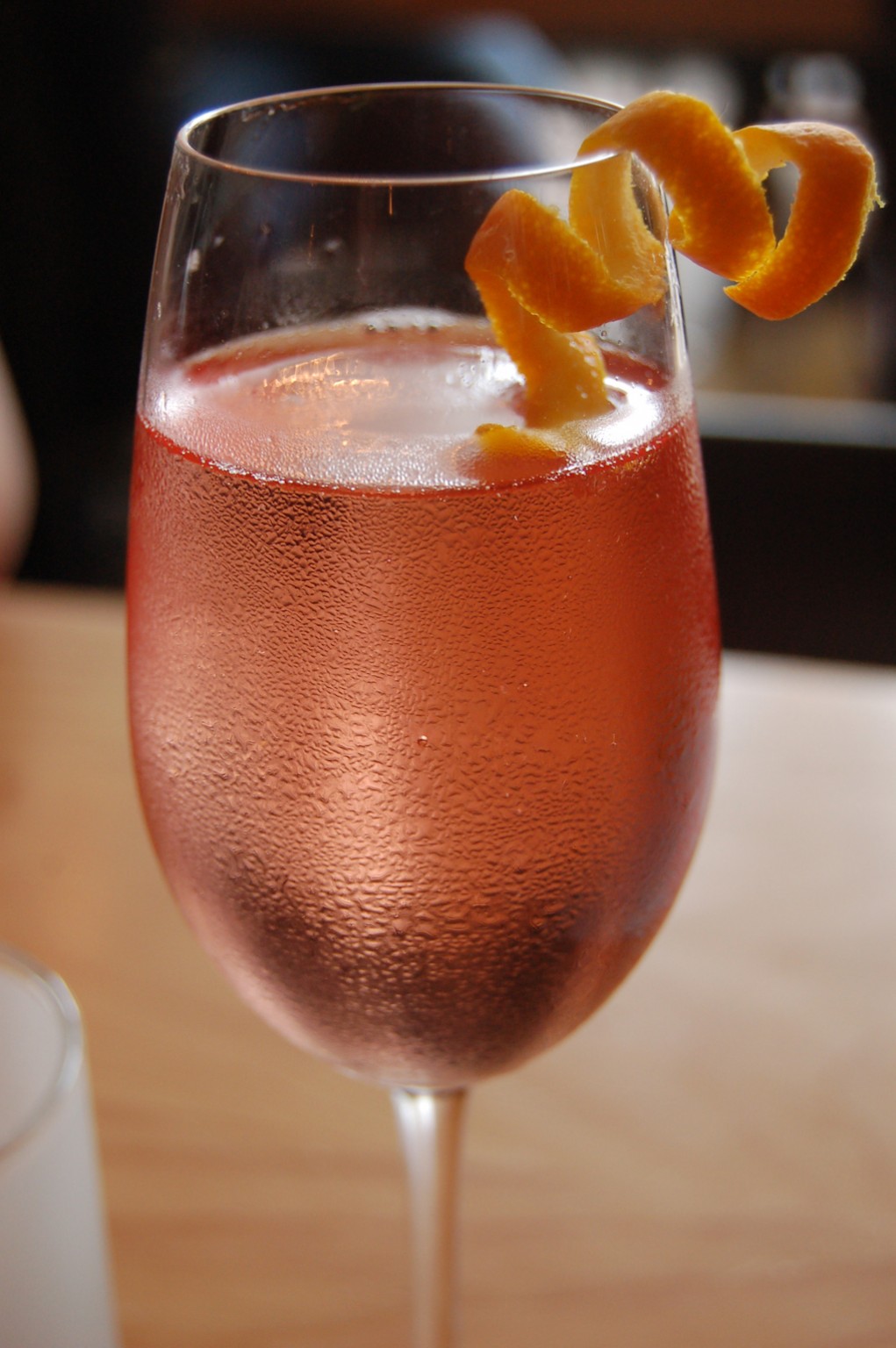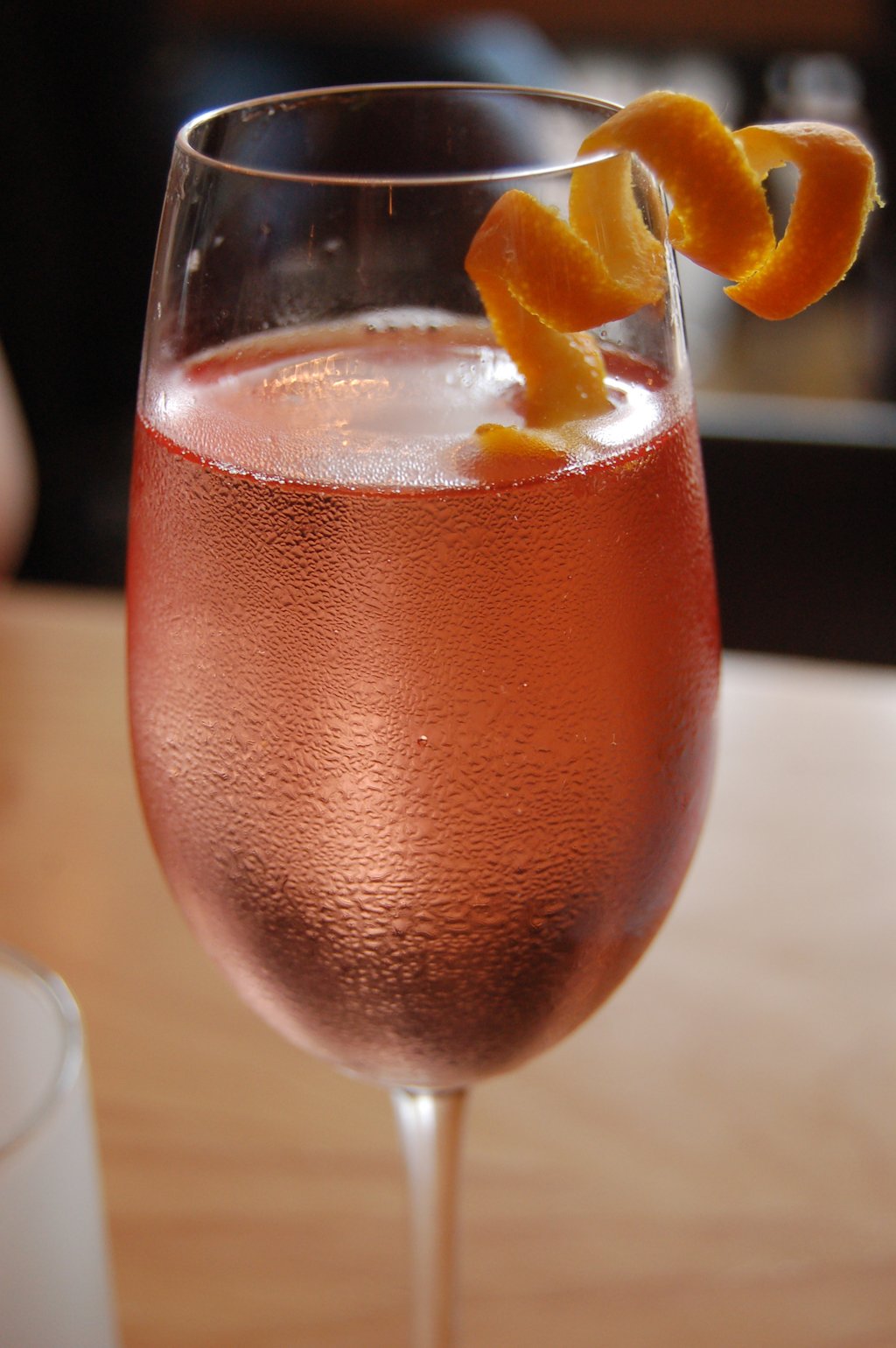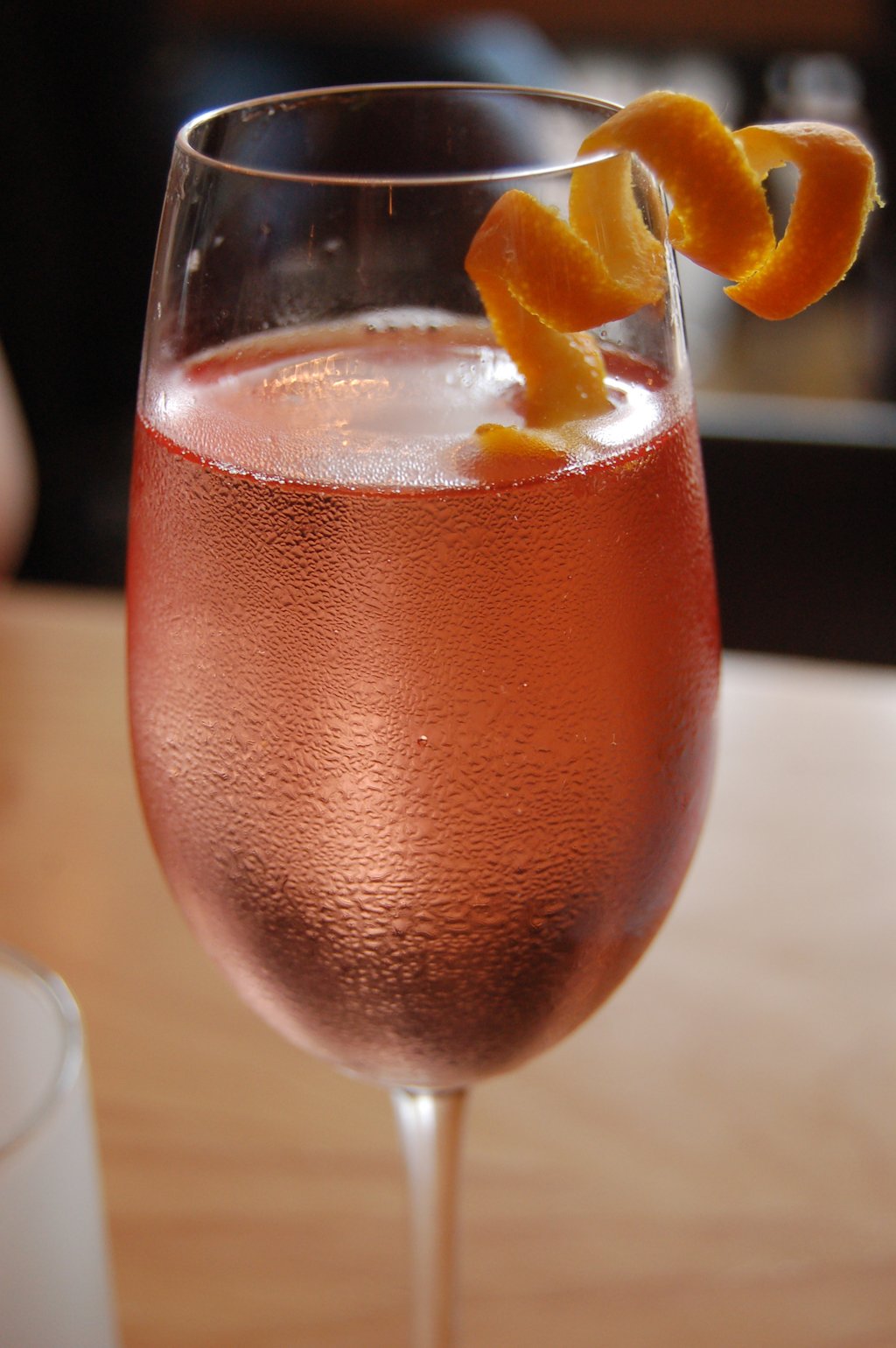 Hey cocktail connoisseurs, bar industry peeps and nightlife aficionados, here's something to get excited about: The First Annual Hawaii Cocktail Week, taking place Feb. 16-23 at 13+ venues around the island, and covering everything from workshops and liquor tastings to seminars with mixology experts from around the globe. Events include an exclusive sunset cocktail cruise along with Late Night Bites, where classy drinks will be paired with eats from favorite spots like Lucky Belly and V-Lounge.
With eight days of events, it might be hard to find a place to jump in. To assist you, here are some highlights from each day. Tickets for the events are on sale at Eventbrite.com and range in price. Please note that even for free events, you should "purchase" a ticket from the Eventbrite page to reserve your spot.
For more information, a complete schedule and to buy tickets, visit hawaiicocktailweek.com.
Saturday, Feb. 16:
7-9p.m.: Hawaii Bitters Kickoff Party – Start Hawaii Cocktail Week with a street party in Kaka'ako. Hosted by Honolulu Night Market, the party will feature a craft cocktail bar featuring the new Hawaii Bitters, plus music, food, vendors and more. Open to the public, but you must "purchase" a free ticket for VIP access, which includes admission to Night Market and access to the Hawaii Cocktail Week Bacardi Bar, where you will enjoy complimentary craft cocktails featuring Bacardi Oakheart, Cazadores, and Bombay Sapphire made by top mixologists Joey Gottesman and Maria Burke. Bar is located at CoXist Studio, 331 Keawe St. next to The Whole Ox.
Free, 21+ for wristband.
11:59 p.m.- 3 a.m. Late Night Bite – Hungry and in need of a good cocktail to end the night? Come by for a craft cocktail and food pairing by a star guest bartender.
Hosted by V Lounge at 1344 Kona St. $15.
Sunday, Feb. 17
1-2 p.m.: Books & Bitters Seminar/Workshop – Explore the craft of making homemade bitters, with an informative workshop and tasting hosted by Kyle Reutner of Hawaii Bitters Company, plus browse a curated cocktail book selection at R&D. Admission includes a Hawaii Bitters Gift Pack.
Located at R&D, 691 Auahi St.$35.
3-6p.m.: Pow Wow Pork & Tiki – Hosted by and benefiting local art program Pow Wow Hawaii, this homage to Bon Vivant's Pig & Punch takes on an island theme with locavore bites by chef Robert McGee of The Whole Ox Deli paired with tiki-influenced punches featuring Rhum Clement, Zaya, Bacardi and Mt Gay Rums, crafted by Kyle Reutner and Mike Prasad of Hawaii Bitters Company. Live art and entertainment by Pow Wow Hawaii.
Located at The Whole Ox Deli, 327 Keawe St. Free with ticket.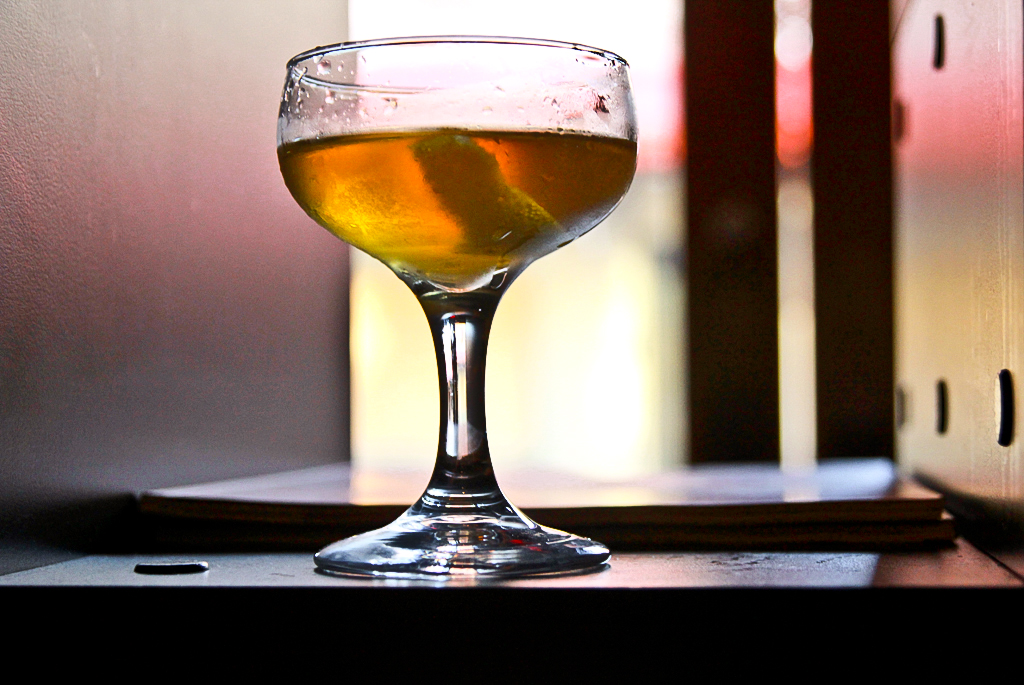 Monday, Feb. 18
2-6 p.m.: Sazerac Tasting Room @ The Manifest – Come by during tasting room hours and try the portfolio spirits of Sazerac, including Buffalo Trace & Elmer Lee bourbons and the new Fireball Cinnamon Whiskey that's hitting the nation by storm. Plus, learn about the quality and history of the brand.
Hosted by The Manifest at 32 N. Hotel St. $20.
4:30 p.m.-midnight: 209 Gin Mix-Off Bartender Showcase – No ticket necessary. Come enjoy $4 cocktails made with 209 Gin all night, mixed up by Hawaii USBG President and Rising Chef mixologist Dave Newman, along with other surprise guest bartenders.
Located at Pint + Jigger, 1936 S. King St. Free with ticket.
Tuesday, Feb. 19
10 p.m.-1 a.m.: Late Night Bite @ The Manifest – Hungry and in need of a good cocktail to end the night? Come by for a craft cocktail and molecular mixology-influenced food pairing by star bartender Justin Park.
Hosted by The Manifest at 32 N. Hotel St. $15.
Wednesday, Feb. 20
6 p.m.: Pairing Dinner @ Town Restaurant – Limited to 25 people per seating (two seatings). Town's Ed Kenney and Dave Caldeiro will pair their thoughtful local dishes with cocktails featuring spirits from across the Beam Inc. portfolio. The five-course meal will explore local ingredients, and each dish and cocktail will share a common link.
Located at Town, 3435 Waialae Ave. $75.
Thursday, Feb. 21
2-3:30 p.m.: Getting Spicy with Manny Hinojosa – Learn how to use fresh chiles, spices and more to step up your cocktails with Bacardi's mixologist Manny Hinojosa. Admission includes a ticket to the Bacardi Tasting Room (same time/location).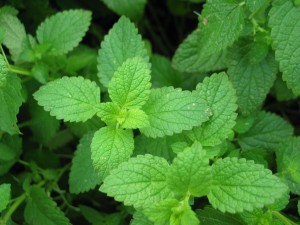 Located at Monkeypod Kitchen, 92-1046 Olani St., Kapolei. $35.
5-7 p.m.: Cruzan Rum "Don't Hurry" Catamaran Cruise – Take a leisurely sunset sail on Hawaii's most luxurious Catamaran while enjoying brilliant cocktails from the Cruzan Estate Rums. Pupu will be served alongside libations crafted by Hawaii's own Kyle Reutner. The cruise is limited to 60 persons.
Meet at the Makani dock at 1009 Ala Moana Blvd. $50.
7-9 p.m.: "Hori Smoku Sailor Jerry" Screening – "Hori Smoku Sailor Jerry" is a feature-length documentary exploring the roots of American tattooing through the life of its most iconoclastic figure, Norman "Sailor Jerry" Collins. Based in Chinatown, Honolulu and considered by many the foremost tattoo artist of all time, Collins is the father of modern day tattooing, whose uncompromising lifestyle and larger than life persona made him an American legend. Sponsored by Sailor Jerry Rum.
Located at R&D, 691 Auahi St. Free with ticket.
Friday, Feb. 22
7-10 p.m.: Bacardi & The Pacific Sessions Pro/Am – Taste cocktails by Bacardi while top bartenders from around the country compete to win $1,000 in cash plus other prizes. Sponsored by Bacardi.
Located at The Republik's Safehouse lounge. Free with wristband or ticket.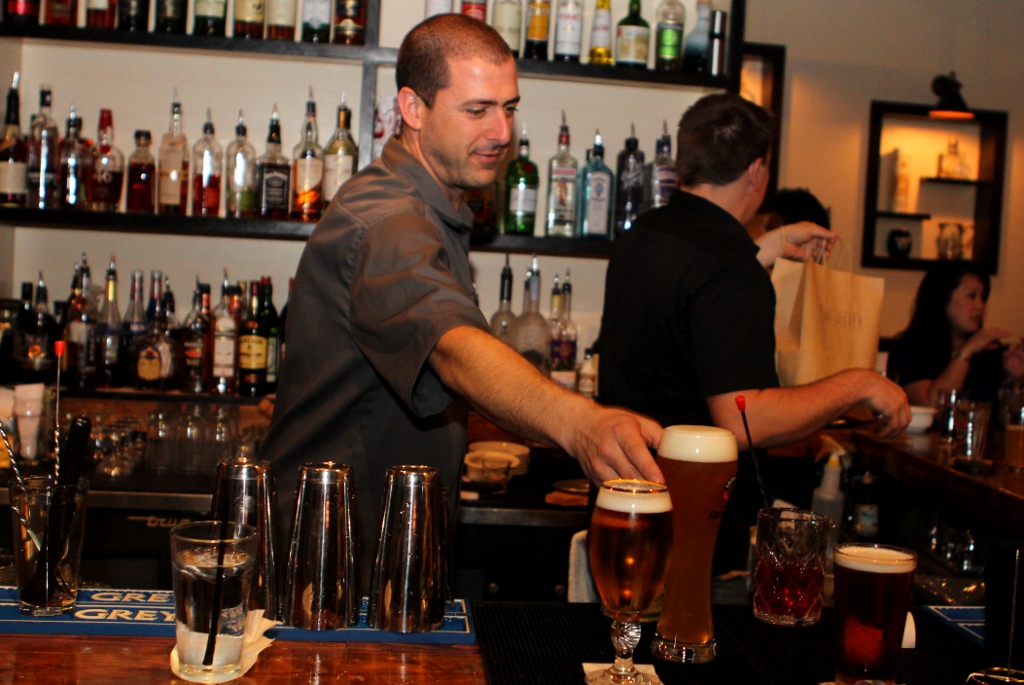 Saturday, Feb. 23
2-4 p.m.: On Punch – History, Community & Aloha – Join Tropical Tiki mixologist Suzanne Long for a liquid romp through the history of communal punches, from the colonial strained Milk Punches of Benjamin Franklin and the gentlewoman housewives of colonial Williamsburg to exotic and mysteriously spicy potent potables on the swabbed decks of the British Royal Navy, to the flaming midcentury scorpion bowls of decadent Polynesian daydreams. Fill your cup with a liquid wanderlust for exotic and ancient potions, and peek into the lives of those who shared them.
Hosted by Fresh Cafe's Loft in Space, 831 Queen Street. $35.