Coming up: August Moon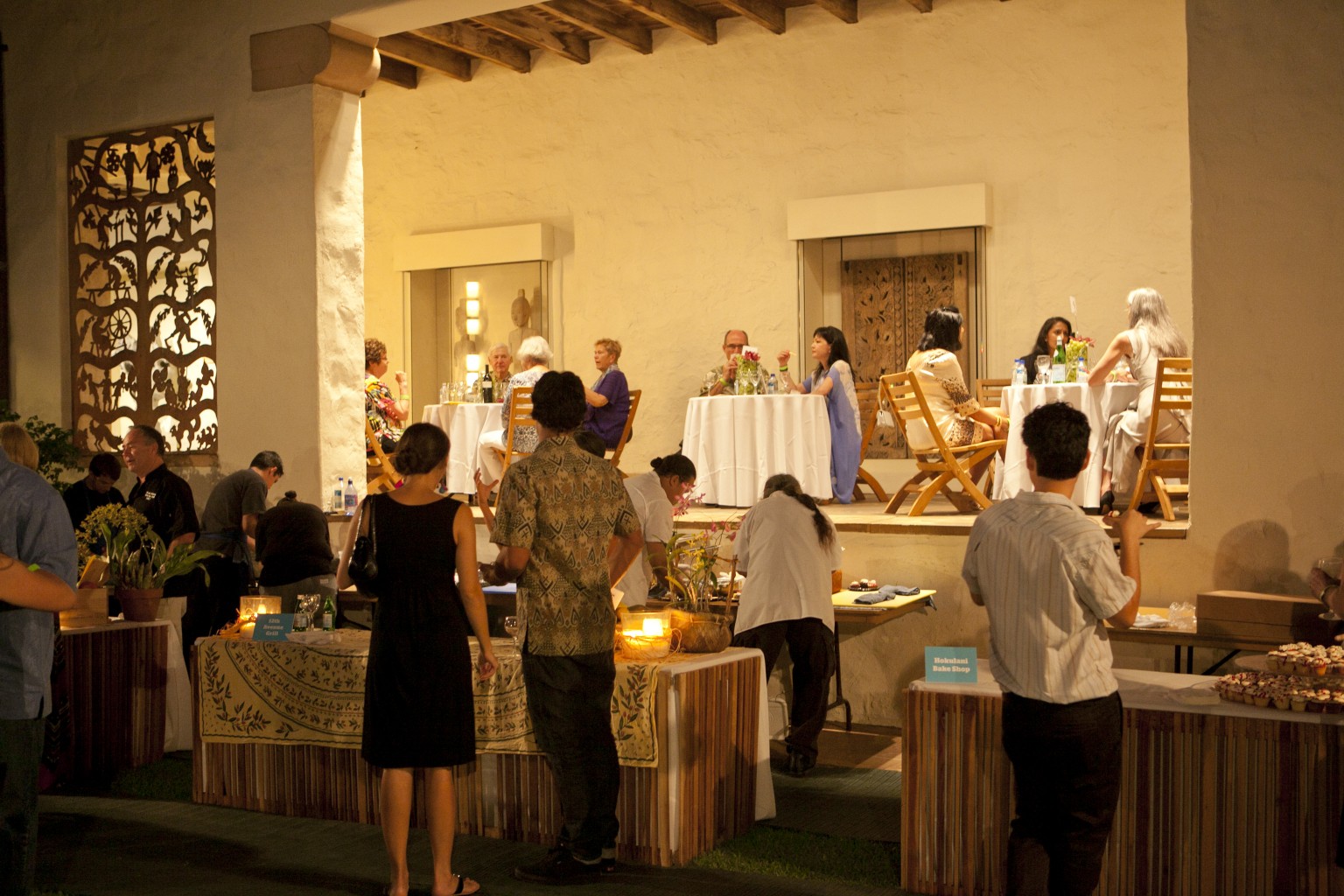 The Honolulu Museum of Art will be hosting its fifth August Moon wine and art event on Friday, Aug. 2 from 6-9 p.m., with tasty bites from some of Honolulu's top restaurants paired with wines from over 20 winemakers spanning the globe. The event also will include Drawn Out, an art benefit for the museum. Tickets ($85 pre-sale; $100 at door) are still available. Visit the August Moon page at honolulumuseum.org for more information.
Participating eateries include 12th Avenue Grill, Stage, Salt, The Pig & the Lady, Morimoto Waikiki, Mariposa, Honolulu Museum of Art Cafe, Memoirs by Chef Peter Foster, Chef Mavro, Hokulani Bake Shop, Cafe Julia and Chef Chef.
The wineries for the event include:
Bouchaine Winery, Napa Valley
Buccella Estate, Napa Valley
Cafaro Cellars, Napa Valley
Casey Flat Ranch, Yolo County, California
Champagne Collet, France
Domaine Georg Rafael, Napa Valley
Elke Vineyards, Mendocino
Gordon Estate, Columbia Valley, Washington
Hill Family Estate, Napa Valley
Husic Vineyards, Napa Valley
Masut Vineyard and Winery, Mendocino
J. Moss Wines, Napa Valley
Methven Family Vineyards, Eola Hills, Oregon
Opici Imports , Various countries
Peirano Estate, Lodi, California
Ravenswood Winery, Amador County, California
Robert Talbott Vineyards, Santa Lucia Highlands, California
Stolpman Vineyards, Santa Ynez Valley, California
Storrs Winery, Santa Cruz Mountains
The Triton Collection
Venge Vineyards, Napa Valley
von Strasser Winery, Napa Valley
Familia Zuccardi, Argentina
August Moon preview
Picture 1 of 4
August Moon draws some of the biggest restaurants in Honolulu's dining scene, including Chef Mavro. For a complete listing of participating restaurants, the dishes they are preparing and wines to be paired with their creations, visit honolulumuseum.org.