Coming to Honolulu: Hot Yoga + Cycling and Group Circuit Training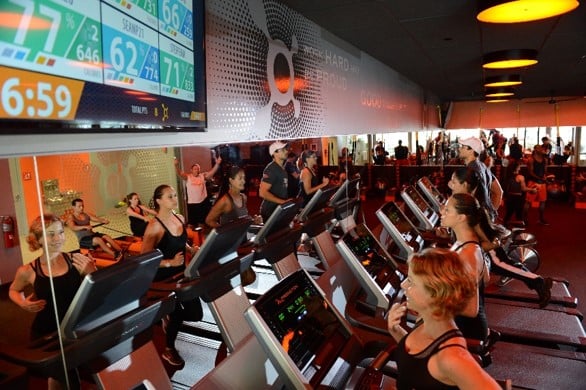 Two new, cutting-edge fitness studios will open in Honolulu this spring, offering heated vinyasa yoga, cycling classes (think SoulCycle), meditation sessions and group circuit training with high-tech heart-rate monitoring.
Orangetheory Fitness and Atmasphare both are scheduled for launch at the new Salt at Our Kaka'ako in vast spaces designed specifically for their fitness offerings. Here's a preview:
Atmasphere

With the popularity of CorePower Yoga on Oahu, it was only a matter of time before other trendy yoga options made their way to Hawaii. Owned by entrepreneur Pavel Stuchlik, Atmasphare has set its target on yoga enthusiasts who might gravitate toward fusion yoga-sculpting-cardio classes to get a sweat-inducing power workout between their downward dogs.
The 7,000-square-foot space will include three studios for a variety of yoga, spin and meditation classes, all with state-of-the-art sound and lighting systems (classes will be lit in cool shades that progress to warmer colors as the intensity level increases). There will be cycling-yoga fusion classes, which is new to Hawaii, along with Bulletproof Coffee, lifestyle advising and a retail store. Atmasphere, a new brand with big ambitions to expand across the country, has also pledged to give 1 percent of its profit to three selected local charities.
Expect both class packages and monthly memberships. There's currently a pre-open special for two free weeks plus a month free off a monthly membership. Call 808-388-4141 for pricing. Atmasphare is also hosting a series of free outdoor yoga classes; see their Facebook page for the schedule.
Orangetheory Fitness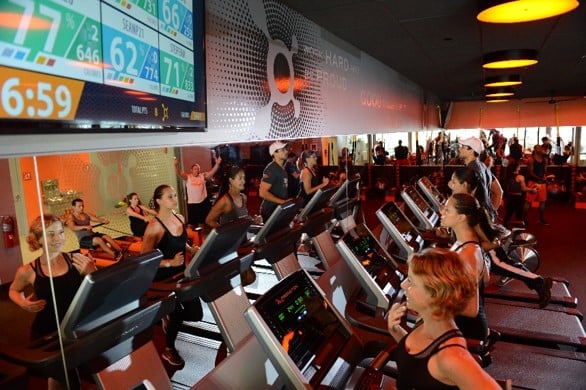 Orangetheory, meanwhile, is a franchised business with some 300 locations across the country. They offer high-intensity group circuit training sessions using such equipment as treadmills, TRX bands, free weights and rollers, in a club-like atmosphere with orange lighting and loud pumping music.
What's unique is that the hour-long personal training classes change daily. "All Orangetheories around the country do the same circuit each day, then there will be a different one tomorrow," says Kiara Wheeler, studio manager for Orangetheory's Salt branch. "Everyone in the studio wears a heart rate monitor hooked up to a screen at the front of class. The goal is to be in the orange zone, 84 percent or higher, for at least 12 to 20 minutes.
"A lot of people who come to us are looking to either lose weight or get tone and lean. Because of the high intensity, that will happen quickly along with lean muscle building."
Although Salt will be Orangetheory's first Hawaii location, there are plans to open outlets in Kapolei, Kaneohe, Kailua, Kahala, Waikiki and Aiea, all franchises owned by Stuchlik, who spent a few years living in Hawaii and saw a need for expanded fitness options. With 3,500 square feet of space, the Kaka'ako location will be the largest in the country.
Everyone who signs up now as a founding member gets a discount on the monthly rate, plus two free weeks before the grand opening. Membership plans range from $79 to $199 a month and do not require contracts.
---
SEE ALSO: Open for Fitness: We Tried an Intense Cardio Workout at Orangetheory Fitness
---