Coming soon: Honolulu Beerworks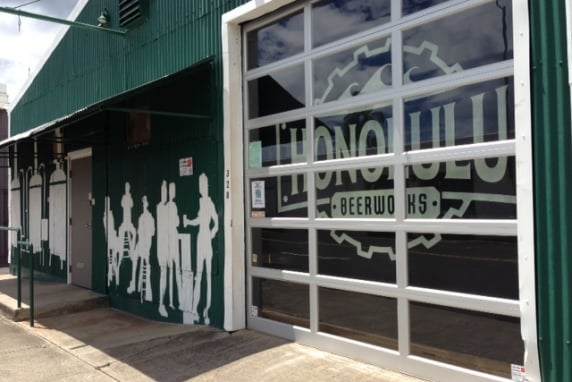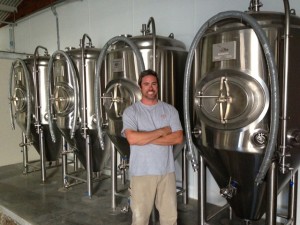 Honolulu soon will get its first Portland-style brewpub when Honolulu Beerworks opens on Cooke Street in Kaka'ako, offering about a dozen homemade brews on tap in a newly renovated, industrial warehouse.
Along with a long, communal L-shaped bar plus picnic table seating inside the 3,200-square-foot space, an adjacent alley will be transformed into a hip outdoor beer garden lined with tables, a "living wall" of greenery, artwork and lights strung along a trellis.
Although still under construction with a tentative launch date in November, it's easy to see what owner Geoffrey Seideman and his wife, Charmayne, are envisioning upon a tour of the site. "I want to create a relaxed, comfortable atmosphere that's indoor-outdoor, where people can come and enjoy quality, locally brewed beer," says Seideman, who previously worked as an assistant brewmaster at Aloha Beer.
To accompany the beer, Seideman will draw from his culinary experience (he's a graduate of KCC's culinary school and worked in the kitchen at the Halekulani) to prepare a lunch and dinner menu that includes sandwiches, paninis, salads and possibly BBQ if he can get permission for a smoker. He's looking to open everyday, from 10 a.m. to 11 p.m., and his hope is for the pub to become a lively pau hana destination.
Honolulu Beerworks is modeled after the industrial brewpubs that have sprung up in cities like Portland, where old garages have been transformed into popular pubs that specialize in high-quality, craft beers. For the buildout, Seideman's working with landowner Kamehameha Schools, who regard the addition of a modern, warehouse pub as an ideal fit for their overall Our Kaka'ako master plan. "In other cities, where there's been urban development, brewpubs are one of the main fixtures of renewal," Seideman says. "It creates a centerpiece in the community and offers a place where people can hang out."
Here's a look at Honolulu Beerworks at its present state: