Coming Saturday: Empty Bowl Hawaii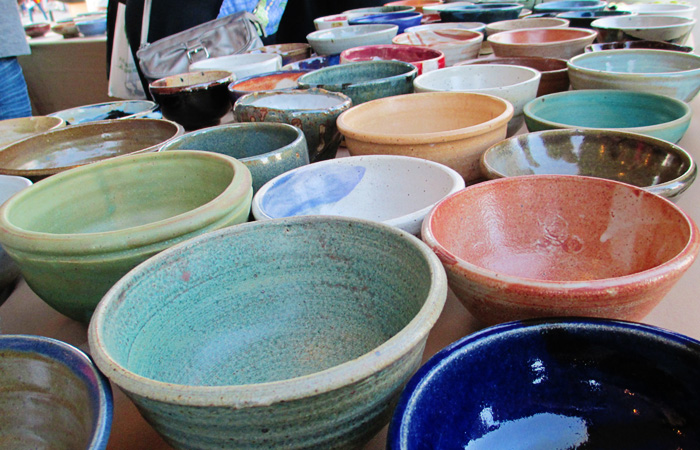 One of my favorite events is back this year. Empty Bowl, a benefit for Hawaii Meals on Wheels, happens this Saturday in Kakaako. It's a poignant reminder that there are always empty bowls that need filling.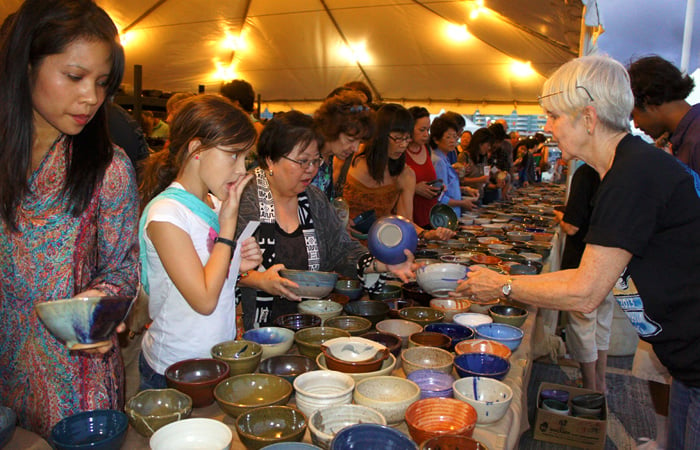 Empty Bowl started in 2009 as a grassroots campaign to raise awareness and end hunger. The concept took off, and the 700 bowls of that first year have grown to more than 5,000. Empty Bowl Hawaii designs and creates these with the help of the Hawaii Potters' Guild and renowned artists including Jeff Chang, Steve Martin and Fuki Ikeuchi.
This year's event will feature a new signature bowl section with 50+ bowls all made in the same style, so you can snag a matching set.
You buy a ticket, select a bowl, then choose a soup and bread from one of 26 restaurants and four bakeries at the event. For a full list of participating restaurants and their soups, please click here.
Empty Bowl 2015 takes place in Agora at 445 – 449 Cooke St. in Our Kakaako this Saturday, April 11 from 6 to 9 p.m.
To purchase tickets, call Hawaii Meals on Wheels at 988-6747 between 9:30 a.m. and 6 p.m. today. This is your last chance for $20 presale tickets; tomorrow, tickets will be available for $25 at the event.