Coming 7/10: Natto Day takeout dine-around
Six restaurants around Honolulu are creating special Natto Day dishes for takeout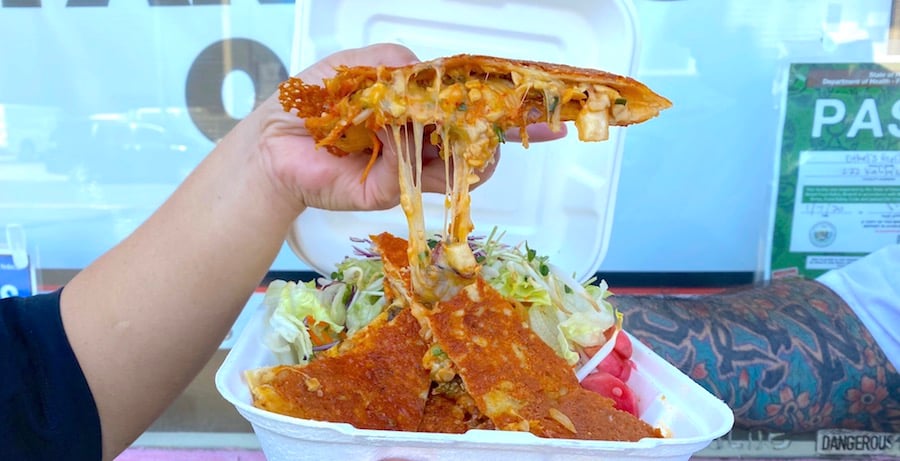 Just when it seemed all hope of Hawaii's annual midsummer Natto Day feast celebrating Japan's infamous stinky bean was lost, a text message saved the day. It was from Scott Pang and Greg Sekiya, creators of the local Facebook natto lovers group, with a suggestion from a friend:
"Hi Mari! With the current COVID situation, Greg and I understand it probably isn't feasible to do a sit-down dinner. So in hopes to do something for natto lovers, Stacey suggested we see if any restaurant would be willing to do a takeout-style natto dinner for the day. Perhaps even involve two restaurants."
Boom! This took off quickly and thanks to Stacey Hayashi, we can satisfy Honolulu's appetite for crazy natto while supporting six restaurants. Next Friday, natto fans can order special Natto Day dishes from Feast, Ethel's Grill, Tokkuri Tei, O'Kims, Shokudo and Zigu. These will be available only on July 10 because that's the day the slimy, fermented bean is celebrated throughout Japan, where 7 can be pronounced as na and 10 as tō.
You can order from any restaurant, or even all six, by calling the restaurants directly. Our suggestion: Since so many regulars come to our Natto Day feasts in groups, order from all the restaurants and meet up! If you're not yet comfortable dining out or eating with others, you can still do your own natto dine-around.
Ethel's Grill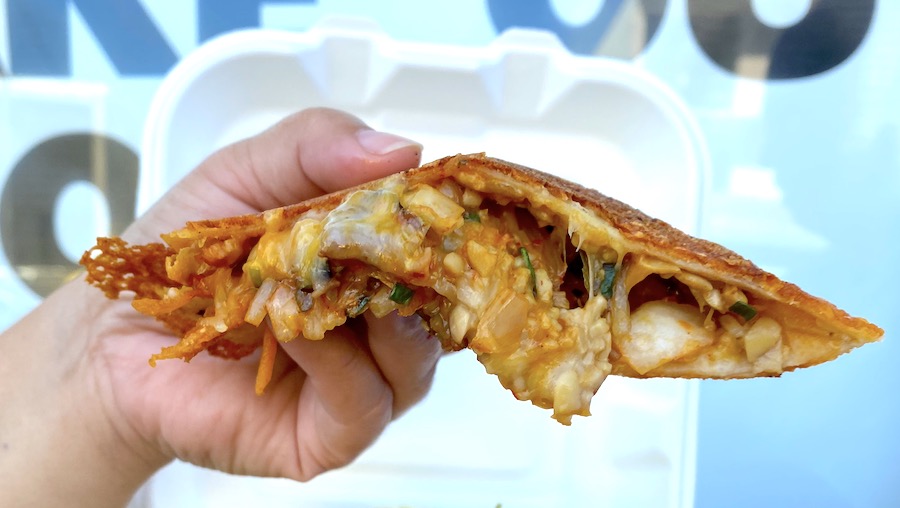 Mains
Kim chee natto quesadillas with cotija and cheddar cheeses, full salad with Ethel's parsley dijon dressing, miso soup, $10.95
Natto cream cheese salmon cakes with wasabi kombu natto sauce, rice, salad, miso soup, $16.95
Desserts by @aliyoko
Natto-misu with natto caramel mascarpone cream, shoyu chiffon, mocha natto crunchies, $5
Kinako natto white chocolate chip cookies, $4
232 Kalihi St. • Kalihi • 847-6467 • Friday, July 10 9 a.m.-2 p.m. • CASH ONLY
See also: Hard-core natto: Get ready to feast (repost)
Feast
Smoked natto steak and cheese sammie, $14
Sake-steamed clams with natto parmesan toast (the crowd favorite from Feast's 2019 natto feast), $15
Note: Feast makes and uses its own chickpea natto.
2970 E. Manoa Rd. • Manoa • 840-0488 • Friday, July 10 11 a.m.-2 p.m. & 4-6 p.m.
See also: Natto dinner coming to Jon Matsubara's Feast restaurant (repost)
O'Kims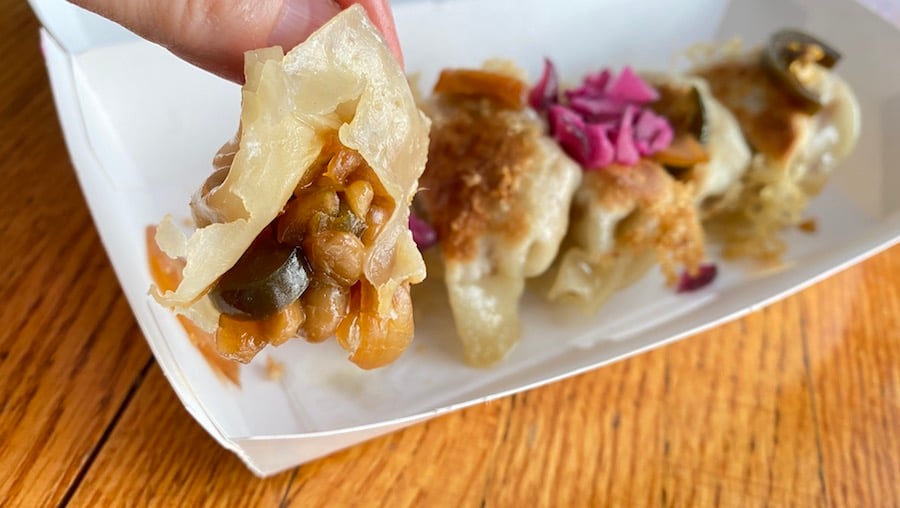 Natto potstickers with pickled jalapenos and veggies, $8.95
Crunchy natto croquette on chilled soba with fresh grated daikon, kizami wasabi and housemade tsuyu dipping sauce, $8.95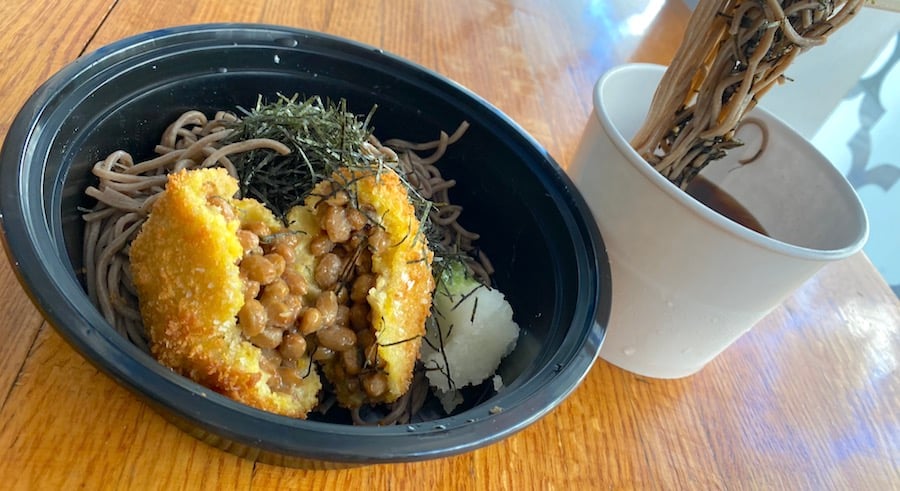 1028 Nuuanu Ave. • Chinatown • 537-3787 • Friday, July 10 11a.m.-9 p.m.
Shokudo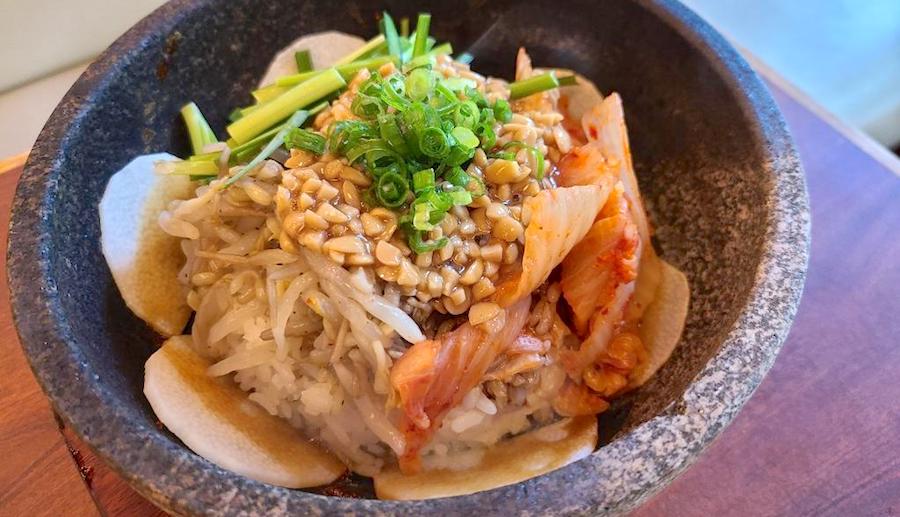 Natto bibimbap with charred yamaimo, kim chee, bean sprouts, chives, green onion, rice, $15
Natt-Yo Average Maguro Don with bonito sushi rice, marinated fresh maguro-zuke, natto, takuan, okra, ikura, yuzura quail egg, $25
Limited quantities: Reserve your order up to 24 hours in advance by phone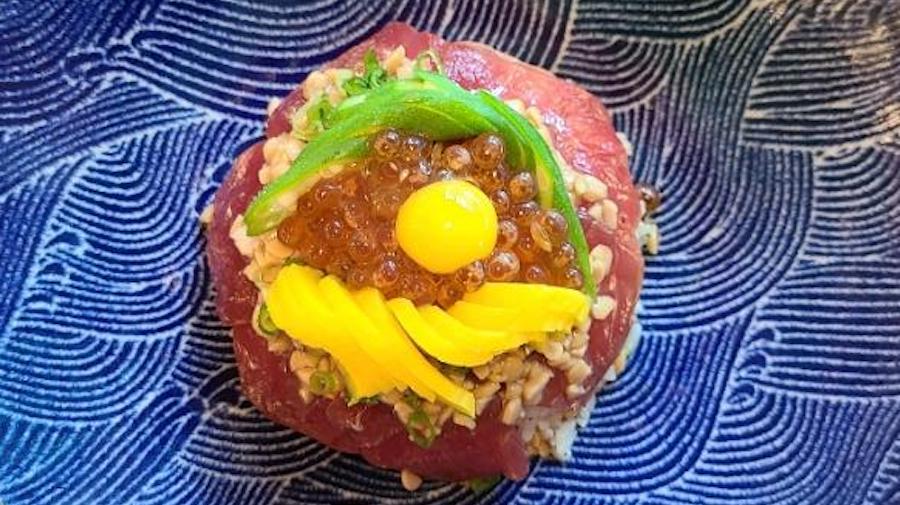 1585 Kapiolani Blvd. • Ala Moana • 941-3701 • Friday, July 10 4-8 p.m.
Tokkuri Tei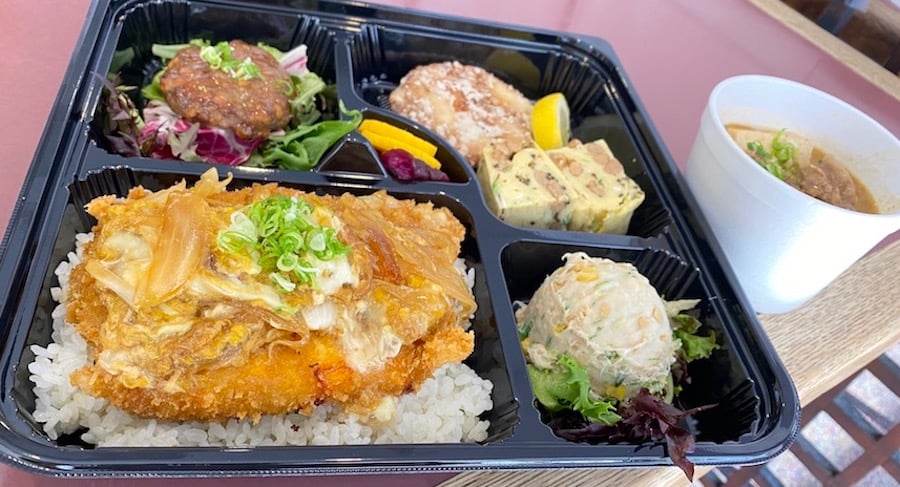 Natto Day Celebration Bento, $20.95
Natto katsu don with oyako topping (natto, American cheese, egg, chicken, onion, rice film wrapper)
Natto teriyaki hamburger patty (natto, beef, teriyaki sauce)
Natto gyusuji miso nikomi (natto, tofu, beef tendon, scallions)
Natto omelet (natto, egg, shio kombu)
Natto potato salad (hikiwari natto, corn, cheese, mashed potato)
Nat-tori karaage (natto, tempura flakes, chicken)
Deadline to order: Wednesday, July 8
Note: Tokkuri Tei can make a vegetarian version of this bento that looks virtually identical and contains no meat products. Deadline to order vegetarian Natto Day Celebration Bentos is Sunday, July 5.
449 Kapahulu Ave. • Kapahulu • 732-6480 • Friday, July 10 pickup 5-6 p.m.
See also: We did the slime: Midsummer Natto Day feast
Zigu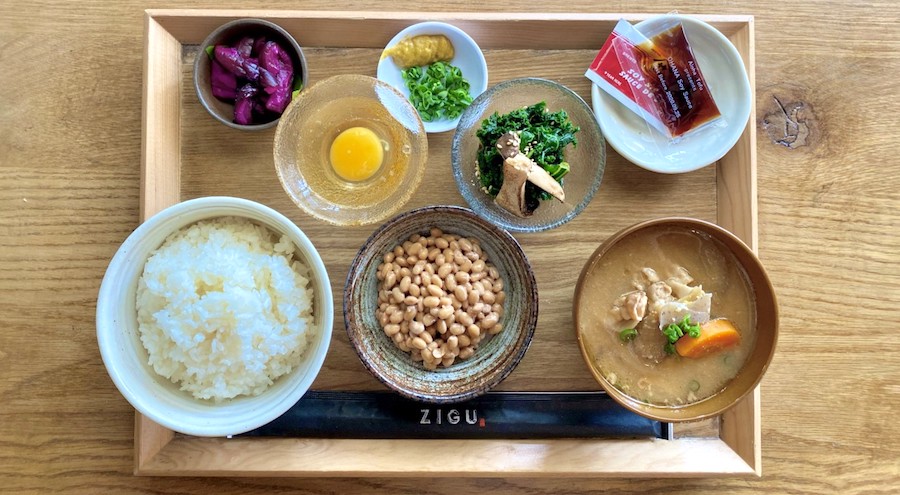 Natto Day Special Plate with Aloha Tofu natto, pork miso soup with sake kasu, Waimanalo TKG egg, local kale and Hamakua mushroom marinade, pickles, rice, $7.10
Available lunch only July 9 and 10
Other natto dishes have been on this izakaya's regular menu so you can order them any day for dine-in or takeout:
Local Power Natto Ahi Poke, $13.50
Local Ahi Power Natto Bowl, $16 dine-in, $14 takeout
Cold Udon Noodle with Aloha Natto and okra,

$14.50 dine-in, $13 takeout
413 Seaside Ave. • Waikiki • 212-9252
See also: Natto again! All-natto dinner coming (repost)