Comic Con Honolulu 2016: Day 1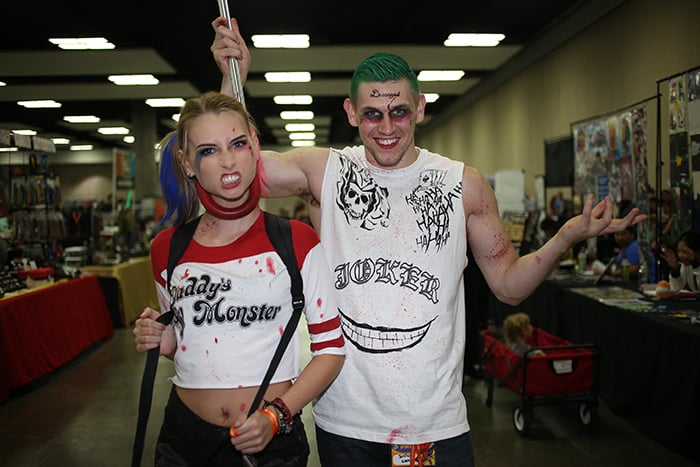 Harley Quinn and the Joker from the upcoming "Suicide Squad" film were friendlier than expected, considering their suicidal tendencies. And Katana from "Arrow" apparently gave birth to a Hogwart's wizard, Jedi knight, and a tiny barbarian. Where did I encounter such interesting characters? During the first day of Comic Con Honolulu.
Friday is traditionally a slow day for most conventions and Comic Con Honolulu was no exception. However, I didn't mind making my rounds without having to crawl through swarms of fans and cosplayers. I relished my time checking out the vendors and catching up with faces I only seem to see at conventions. Comic Con Honolulu continues until Sunday, July 31st.