Coffee lovers, The Curb is back in Kaimuki
Months after all four locations closed, the coffee bar has a new spot on Waialae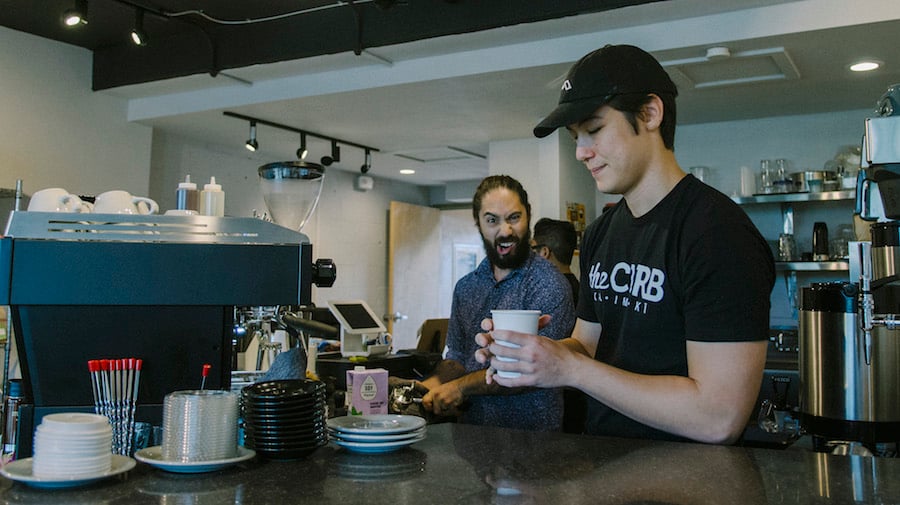 Growing pains affect us all. This past year, The Curb was not exempt.
The multi-roaster coffee shop that once had locations at UH Manoa, Kaimuki, Kailua and Tacoma, Washington is back after closing completely last year. The new spot is three blocks from its old spot, thanks to Devin — an employee under the previous management — and Ross Uehara-Tilton. They've taken over and planted The Curb back on Waialae Avenue.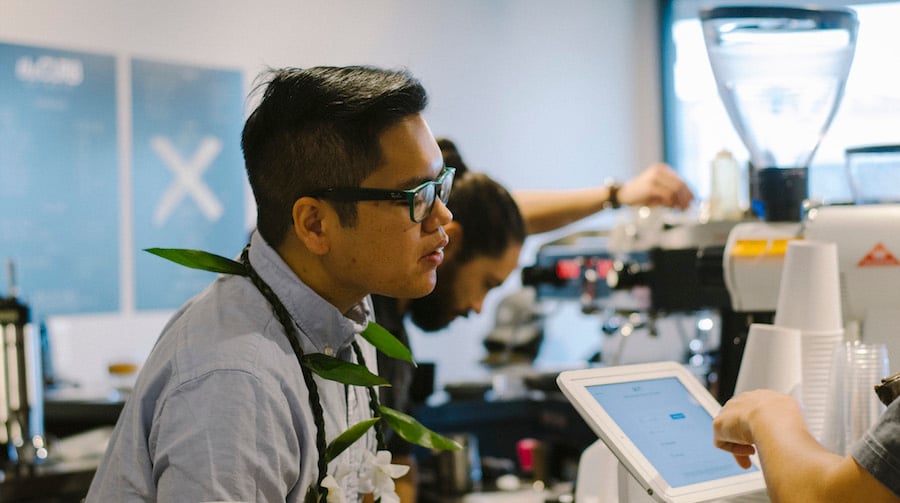 This past Saturday, the duo celebrated the shop's comeback with a soft opening. The Curb Kaimuki now boasts a 580-square-foot space with more seating, new menu items coming soon, in-shop wi-fi and restroom, and a social media revamp.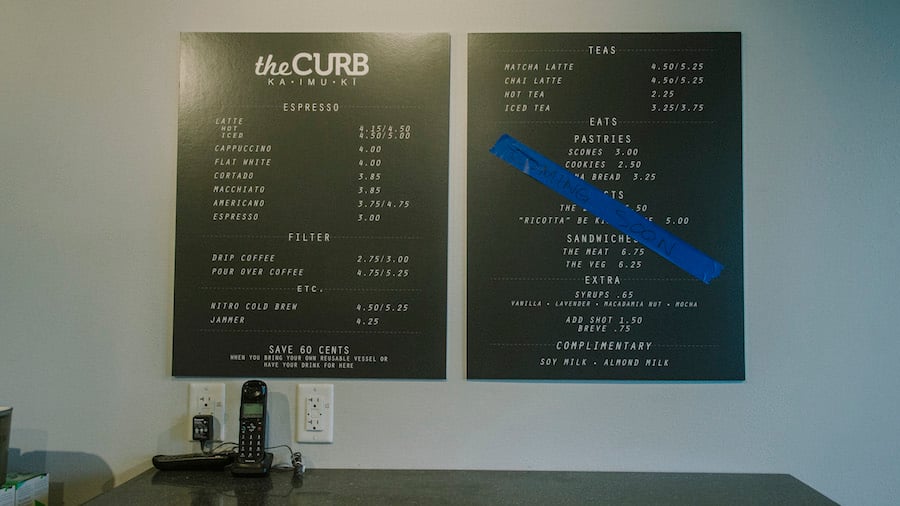 The fresh start does not necessarily mean a complete overhaul. Things that have been kept constant include the coffee menu, pricing and familiar faces behind the bar. The Uehara-Tiltons and five other employees had connections to the old Curb as former employees and specialists on the local coffee scene.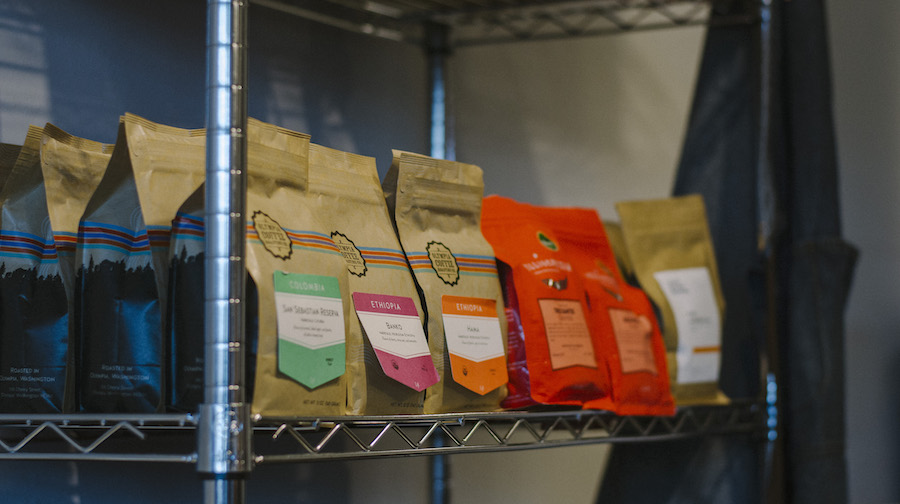 The baristas will be slinging coffee from a weekly rotation of beans from Olympia Coffee Roasters, Intelligentsia, Slate Coffee Roasters and Big Island Coffee Roasters. Olympia and Intelligentsia have always been The Curb's staples; introducing new roasters will add depth to the customer experience.
The shop will also soon introduce a food menu with pastries, toast and sandwiches.
My relationship with The Curb has gone through its own evolution – from customer to employee and back to customer. One thing that has always stood out to me, regardless of what role I played, was the community and intimacy fostered in the shop.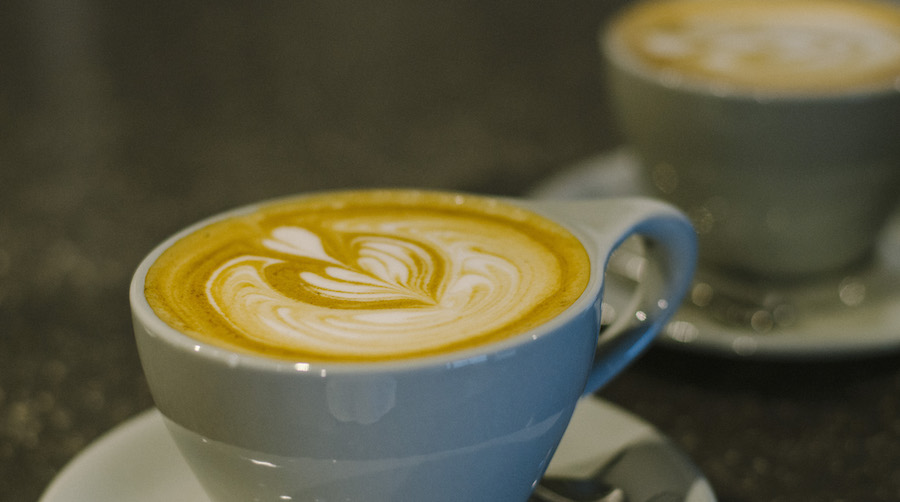 At 7 a.m. Saturday, the new shop was wide awake before the rest of the neighborhood on an otherwise lazy weekend morning. When I stepped in, several customers were already chatting up a storm. I greeted fellow regulars, many of whom I once served as a barista. Every sip, every bite and every conversation breathes life into this place.
As The Curb prepares for the grand opening, its growing pains will hopefully be eased by digging deeper roots in Kaimuki as it continues to "do big things in small spaces."
The Curb Kaimuki
3408 Waialae Ave. (corner of 8th Ave.)
367-0757
Daily 7 a.m.-3 p.m.
thecurbkaimuki.com