Cocktail week: Sailor Jerry rum showcase at Manifest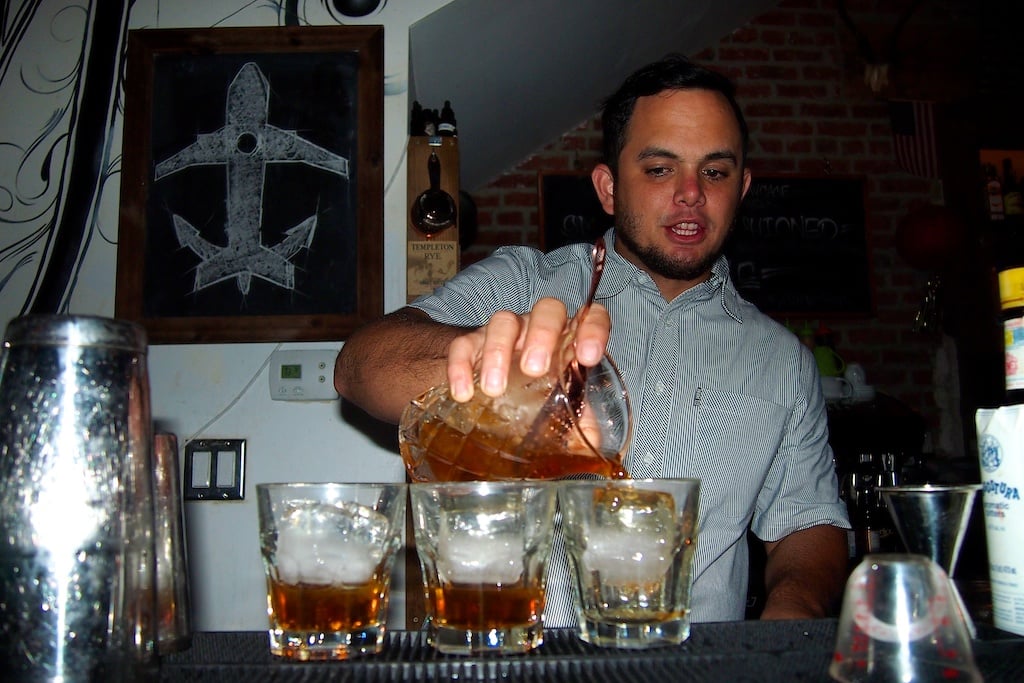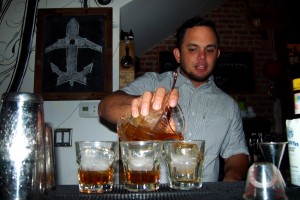 Another day of Hawaii Cocktail Week comes to a close at Manifest, featuring cocktails showcasing Sailor Jerry spiced rum.
The rum brand, named after famed tattoo artist Norman "Sailor Jerry" Collins hosted a screening of the "Hori Smoku Sailor Jerry" documentary on Collins's life earlier in the evening at R&D.
After the screening, guest mixologists were ready to serve at Manifest, which is located around the corner from Collins's former shop on Smith Street. Some of the the tasty cocktails available last night were Jerry's Mule, and my favorite of the night, the Smith St. Old Fashioneo.
Here's a look at the rum-fueled festivities at Manifest.