Cluster truck: Kapahulu's new food truck pod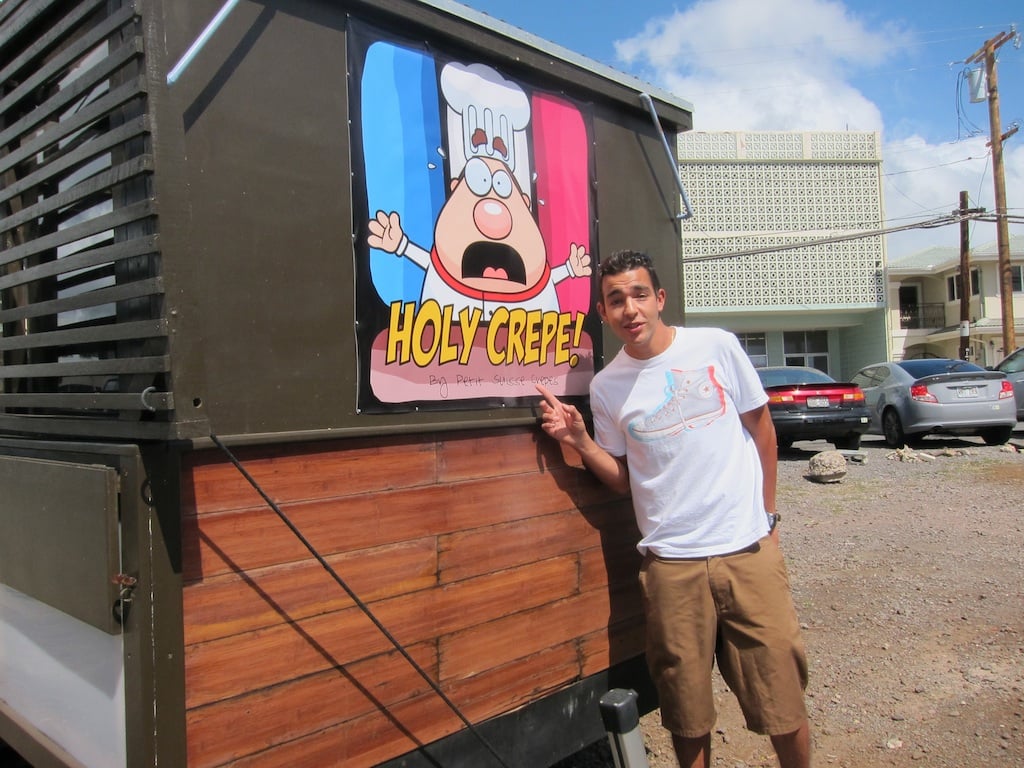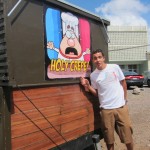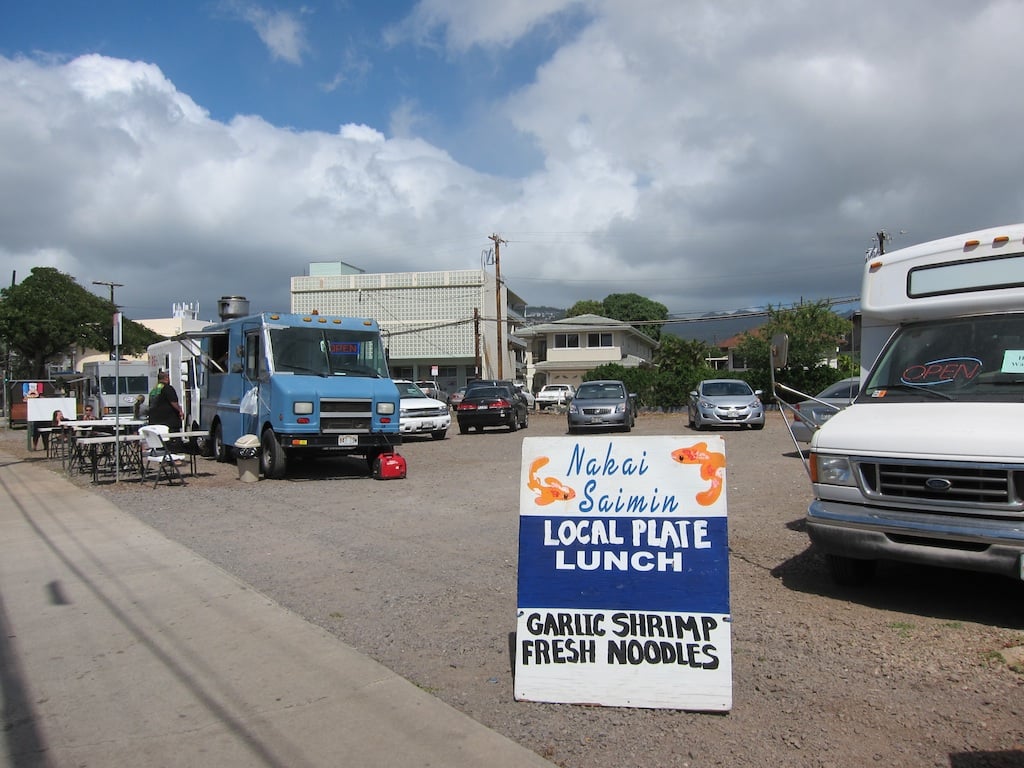 I'm driving down Kapahulu, hunting for a saimin truck, of all things, when I come upon this: not one, but five food trucks, lined up in the lot just below Winam and above American Savings Bank.
What the truck? I think, and pull in, because parking is choke on this unpaved lot at 755 Kapahulu. And I find out this is new, only since last week: Nakai Saimin, Blue Truck Teppanyaki, Firehouse, Whatchafillin and Petite Suisse Crepes. And that's only the start — organizer Leroy Guo also has Rico Rico Chicken, Shogunai Tacos and Taco Cabana coming in, and is looking to fill the lot with 10 trucks in all, maybe more.
The working name for this lot of food trucks? Lot of Food Trucks. I'm serious.
This isn't the first time lot owners have tried out the permanent food truck pod concept in Honolulu. The difference is that while others were moribund, with few trucks or customers, this one's already gaining traction. Guo, who's leasing the lot, is subleasing spots for $600 a month, about half the rate charged at some other lots.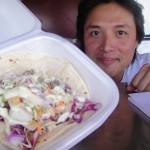 At 1 p.m. Monday there's passerby foot traffic and drive-in traffic. I run into two people I know, both regulars already. One's on his second visit to Whatchafillin and the other's on his third trip to Firehouse. And I'm there on a tip from yet a third regular, who's been to the Nakai Saimin truck four times since last week.
"Cool," Guo says when I tell him. "I hope it works. I chose this place because it's a high-traffic area and it's near Waikiki."
You remember Guo? Before Gogi, before Melt and any of the others, he opened the first fusion taco truck in Honolulu, back in the late summer of 2010. It was called T.A.S.T.E. and was actually a converted trailer Guo found on Craigslist, serving up the goods in a parking lot at Beretania and McCully. Now, with low rents in a high-traffic lot, he may be onto something else.
Here's the lineup you'll find: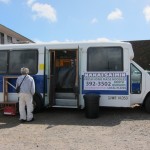 Nakai Saimin
What: Probably the island's only saimin truck, Nakai's is actually a year old but had been parked in Haleiwa until now. Serves up the same silky homemade noodles and broth as at the Nuuanu Avenue restaurant, with sides like burgers. Won ton min, kimchee saimin, fried saimin and stuff.
When: 10:30 a.m. to 7 or 8 p.m. daily except Sunday.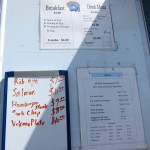 Blue Truck Teppanyaki
What: The twin of the florid blue truck at the UH-Manoa campus, both extensions of the restaurant on Sand Island Access Road. Plate lunches cooked to order on a teppan grill.
When: Lunch and dinner. Which days are they closed? "I'm Chinese," the owner says. "Do I look like I close?"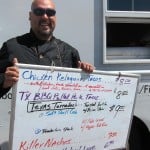 Firehouse
What: A little bit of Guam, a little bit of Texas. The menu changes daily but there's usually chicken kelaguen, marinated in lemon, lime, coconut juice and chilies in a two-day process before it ends up in a Chamorro-style titijas tortilla. Other tacos feature Texas-style barbecue.
When: Lunch and dinner daily.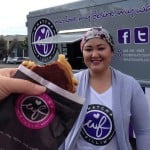 Whatchafillin
What: Fresh-griddled waffles stuffed with savory or sweet goods, like ham, cheese, caramelized onions, banana, peanut butter… Here's Melissa Chang's video look
When: 11 a.m. to 6 p.m. daily except Sunday for now, with updates posted on Facebook, Twitter and Instagram.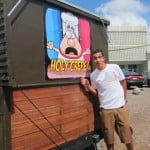 Petite Suisse Crepes
What: It's a trailer, actually, custom-fitted with griddles for making sweet and savory crepes to order. The same Petite Suisse Crepes you see at events around town, only this trailer will also have panini sandwiches and fresh lemonade.
When: Grand opening March 1st. Open daily from 10 a.m. to 6 p.m. the first week, then daily except Wednesday and Thursday.
Also: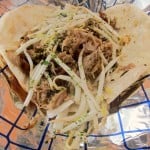 Rico Rico Chicken, spit-roasting and serving up Peruvian-style chicken every Sunday from 11 a.m.
Shogunai Tacos, one of Honolulu's original fusion taco trucks, with Osaka Jo pulled pork-and-kabayaki sauce, Greek Zeus tacos, fries. 11 a.m. to 2 p.m. and 5 to 7 or 8 p.m., coming soon.
Taco Cabana, currently parked on Kapiolani Boulevard but moving to Kapahulu's Lot of Food Trucks in March.