Clear puts pleasure into productivity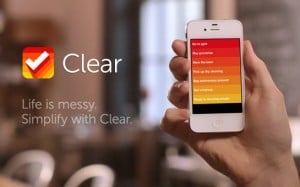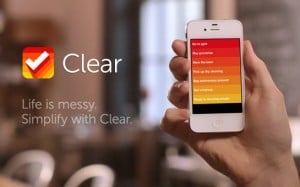 Productivity apps for the Mac, iPhone and iPad are a dime a dozen these days. We've seen countless iterations of applications designed to make your life easier. Many of these apps, however, have a high learning curve and are likely to save you less time than the time it takes to learn them.
Clear, though, may be the application to truly help you simplify your life. Clear was designed to help you manage things without making it harder for you to do so. Its beautifully designed, gesture-driven user interface is so simple because you already know how to use it. It uses touch interface gestures common to most iPhone apps like pinching, swiping and double tapping. If ToDo apps aren't your thing, it's still a very nice list creation application.
Clear has a nice introductory offer of $.99, so it's well worth a buck to give it a shot. The only shortcoming so far is that it doesn't have syncing with iCloud or Dropbox; although, the people at Realmac Software have hinted that syncing via iCloud may be coming soon via an update.
Overall, it's a very beautiful application that puts the pleasure back into productivity. Best of all, Clear is simple to use with just one hand. By taking away the friction of capture and input you may find yourself actually getting more things done. I think you will like it as much as I have.