Classic films on the big screen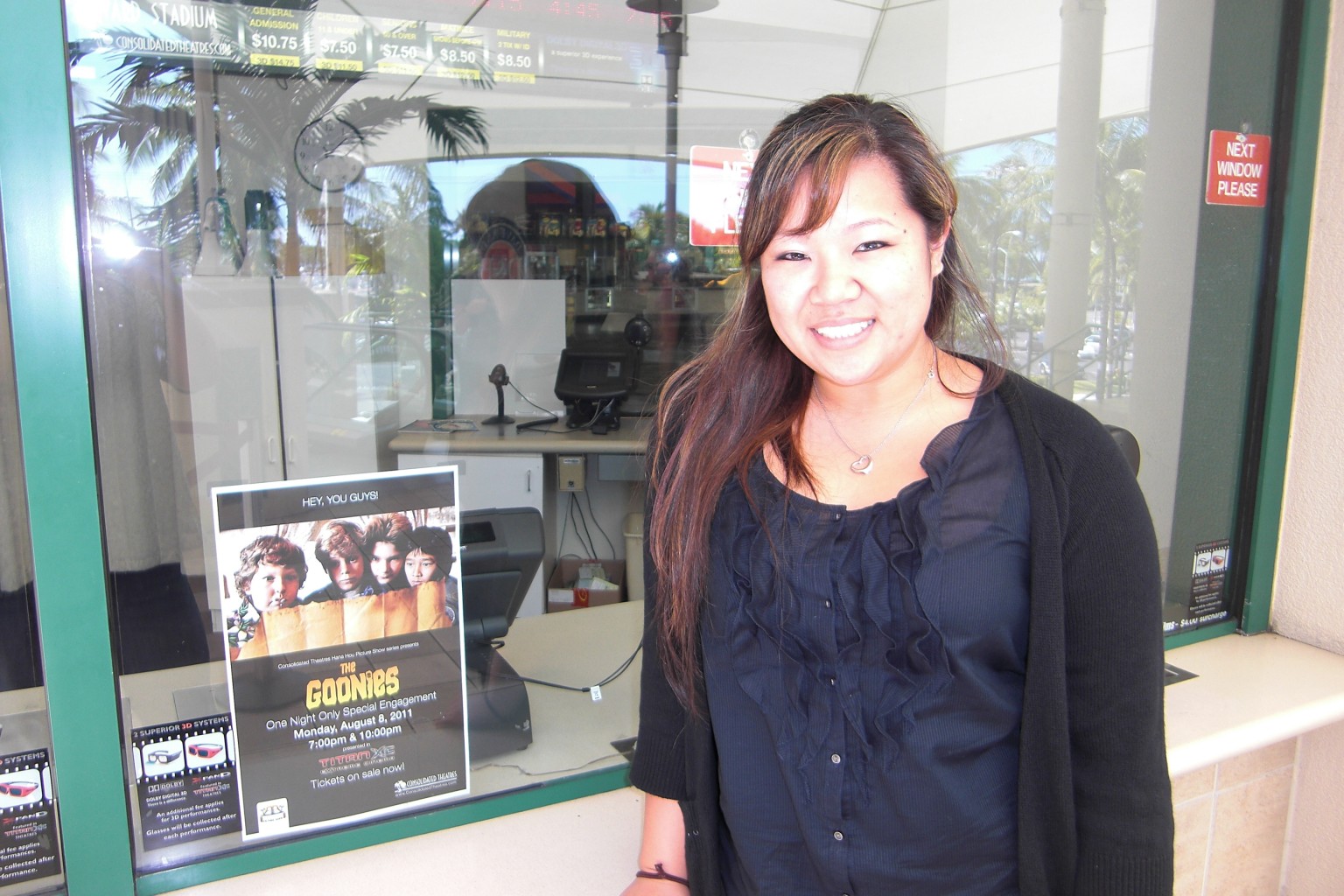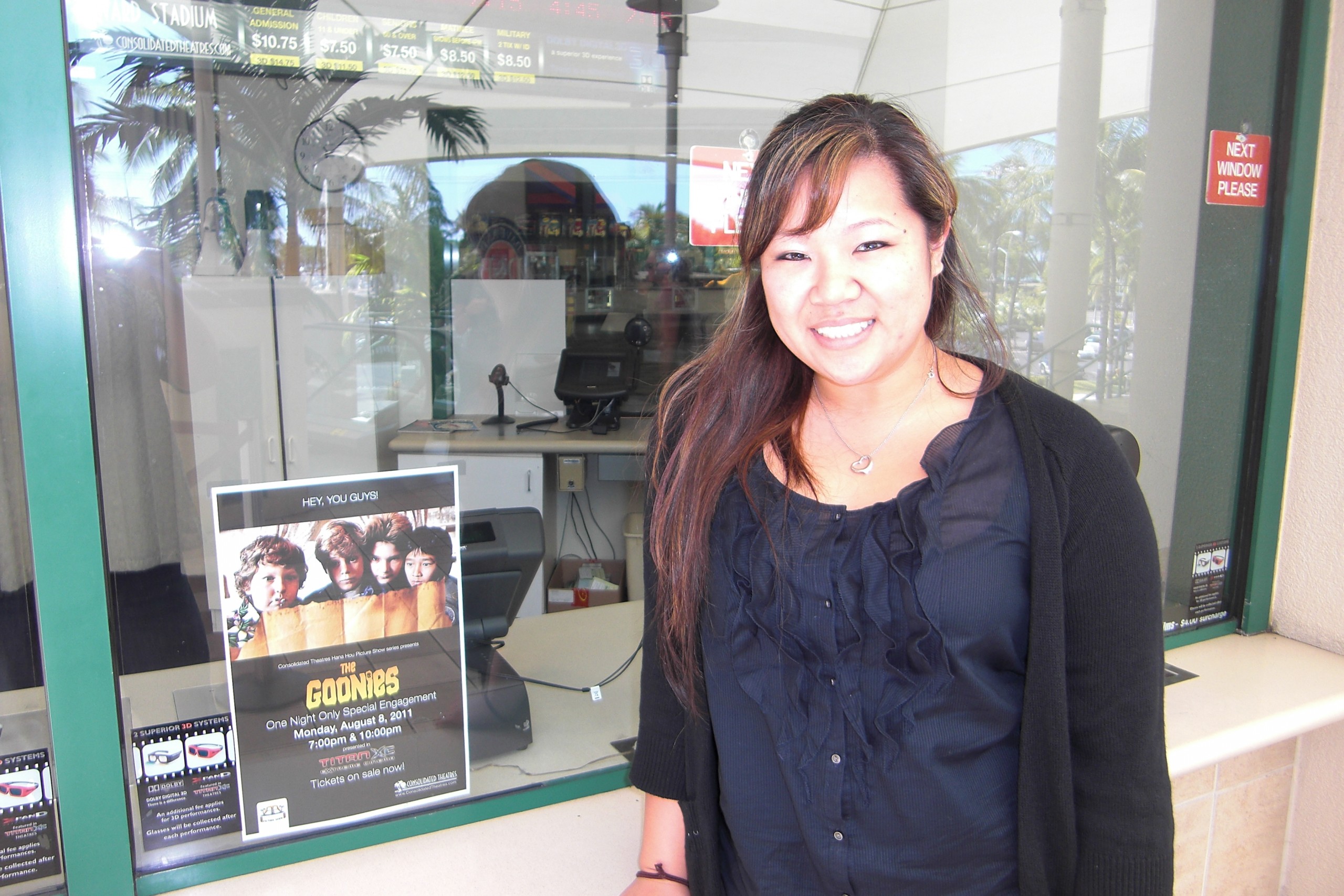 The Hana Hou Picture Show was created by Lindsey Chun-Hori, Consolidated Theatres' promotions and events manager, after she learned that theatres nationwide screened "Top Gun" earlier this year in honor of the film's 25th anniversary. She brought the idea to the Ward 16 XTC theatre in May, and the event was so successful, she decided to continue the concept of running old movies on the big screen. In selecting the second feature in June, she opened up voting to local film fans via Facebook and Twitter, and the winning film was "Back to the Future."
Chun-Hori says the monthly event will continue as long as there's demand. For September's back-to-school theme, fans will vote for "The Breakfast Club," "Grease," "Ferris Bueller's Day Off" or "Fast Times at Ridgemont High". October will be horror/thriller month, and November will be war month in honor of Veteran's Day.
I missed the first two Hana Hou screenings, but made sure to attend last night's third screening, especially since it featured one of my all-time favorite films, "The Goonies." So what was it like watching one of my childhood favorite films on the big screen? Well, I found myself smiling as soon as the title appeared. I knew it would be fun spending the next two hours not only with characters I love, but with movie fans who love them too. There was a distinct energy watching a film in a crowded theatre that viewing a DVD at home can't replicate. The shared laughs, gasps and thrills were infectious, and I felt a sense of unity and comfort being part of a likeminded audience.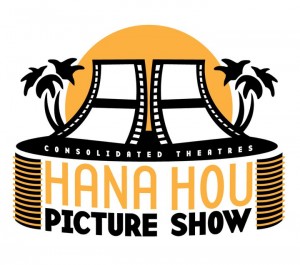 What followed for the remainder of the film was pure nostalgia and joy. Almost everyone in the audience knew the funny moments. I heard snickers righter before funny lines were said, yet we all laughed out loud anyway, as if we were hearing the gags for the first time. The innocence and purity of the child characters in "The Goonies" also brought me back to an older time when sincerity and adventure were cool and not pushed aside for irony, cynicism and bathroom humor.
Yet, I was actually surprised at the reverent behavior of the audience. I was expecting fans to yell out famous lines from the film, such as "truffle shuffle" and "booty traps," but the crowd was silent, only voicing themselves at appropriate moments. This was definitely not a "Rocky Horror Picture Show" type of showing.
So if you're feeling nostalgic and want to see an old favorite on the big screen instead of on DVD or cable, check out the next Hana Hou Picture Show. Voting is open now for September's selection, and information is available on the Consolidated Theatres Hawaii Facebook page or on Twitter @ConsolidatedHI.
Original trailer from "The Goonies"