Chinee like me: The secret Chinese dinner society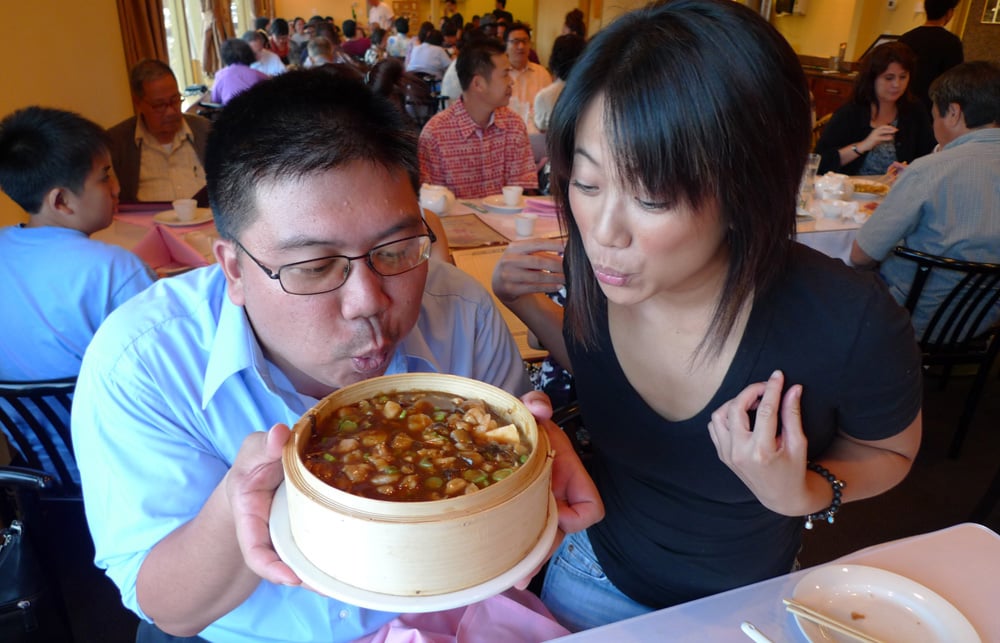 Chinese people in the house, raise your hand if you had the same experience: When I was a kid, my parents used to drag me to Chinese society dinners. These were big, boring (to me) events, full of Chinese people with Chinese food, Chinese speeches and Chinese entertainment, usually at big restaurants like Empress, Wo Fat, Yong Sing, or — if really swanky — China House. To add to my embarrassment, the societies had Chinesey names, like the Oo Syak Gee Lu, Chang Wing Yong Tong, or Lung Doo.
These societies were started back when people were emigrating to Hawaii and wanted support groups in which to do business or just socialize. You'd think there would be just one big Chinese club, right? But no, the societies were grouped by families, dialects, and/or villages, and you could belong to more than one, as my parents did.
It's weird that I never saw anyone that I knew at these events, but whenever I whined about going to boring Chinese society dinners, other Chinese friends would nod in understanding.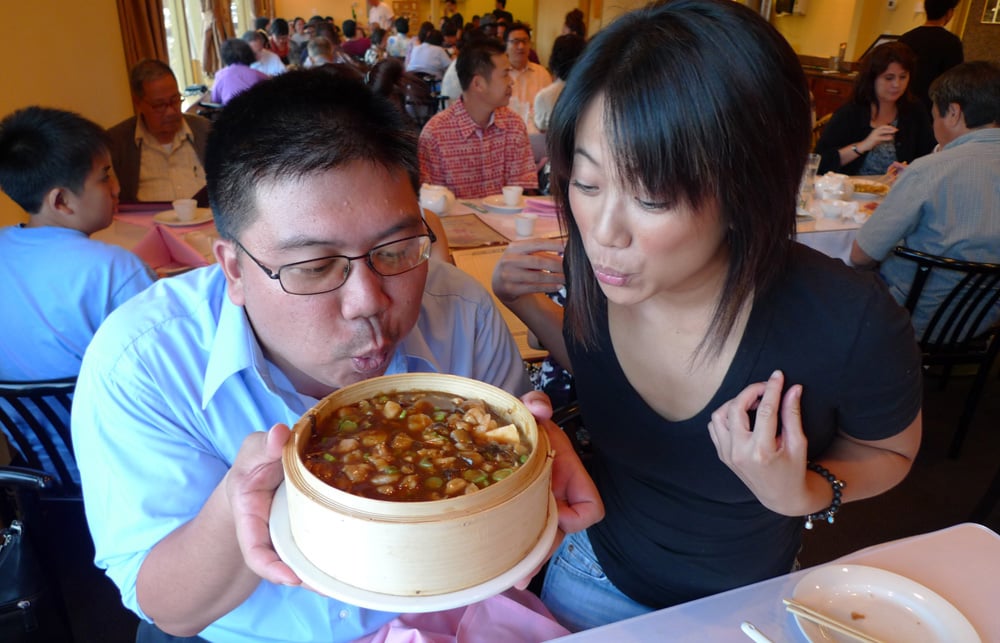 Fast forward to September 2010: I got assigned to review Chinese restaurant Lobster King, so I went with Chinese friends. (Click here for the review and here for the blog explaining the Chinese perspective.) Although I knew it before, somehow through the course of this dinner, I realized that having a group of all-Chinese people review a Chinese restaurant was fun, and despite totally different backgrounds, we all had the same perspective and general palates. Thus, the secret Hawaii Chinese Dinner Society was born.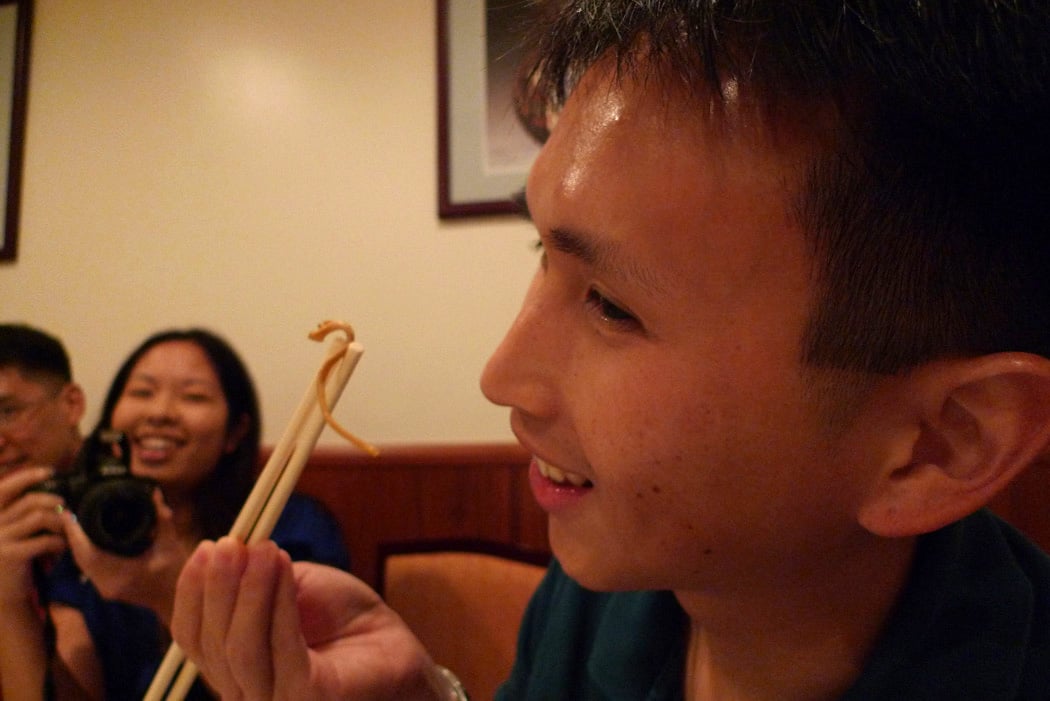 Once a month, we get together at a Chinese restaurant (preferably a new one) just to eat and talk story. At first, it was just the original four: me, Jennifer Lieu, Capsun Poe, and Bixby Ho. Then we started to invite other Chinese eaters into the fold. Our last one, at the new Canton on Keeaumoku St., had 10 attendees.
Now that the group has grown, I can take enough food photos to create a significant blog post each time we have dinner. You may see us eat at places that Nonstop Honolulu has already reviewed, or places that are old and maybe forgotten. But I'd like to give you a glimpse at how Chinese people dine, even in modern Hawaii. One thing I've learned: even after so many generations have passed, dining traditions (like fighting for the bill, below) remain the same.
There's an odd comfort level when dining with people who share the same cultural background, knowing that they look at the food the same way you do. And maybe that was one of the points of those Chinese society dinners, which I can now appreciate.