Chinee like me: Moon Festival 2017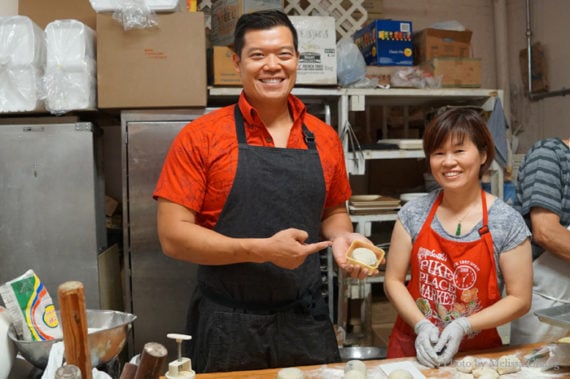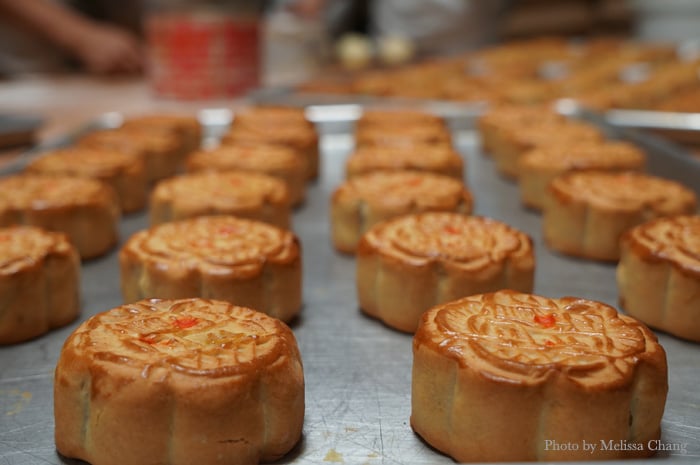 For the first time since I've been blogging, I'm writing about the moon festival well ahead of time. Maybe I'm early, because the moon festival is late this year!
The Chinese moon festival — or mid-autumn festival, as many also call it — celebrates the full harvest moon. Part of the tradition for Chinese people is to buy moon cakes to give as gifts to family and business associates. The round shape symbolizes completeness and unity, and is a popular symbol for families.
You can get your moon cakes now and start the festivities early, but the actual harvest moon is fullest at 9:40 a.m. on October 5 this year, so you would actually celebrate on the evening of October 4.
And as always, I get my moon cakes from Sing Cheong Yuan Bakery on Maunakea Street. They've already started making and selling about 100 a day in 37 different varieties (including durian), and as the days get closer and last-minute Chinese celebrants remember, they increase production until they are making them around the clock by the thousands. So why work so hard at the last minute? Why can't they just make large batches in preparation for the final week? As it turns out, every moon cake is made by hand.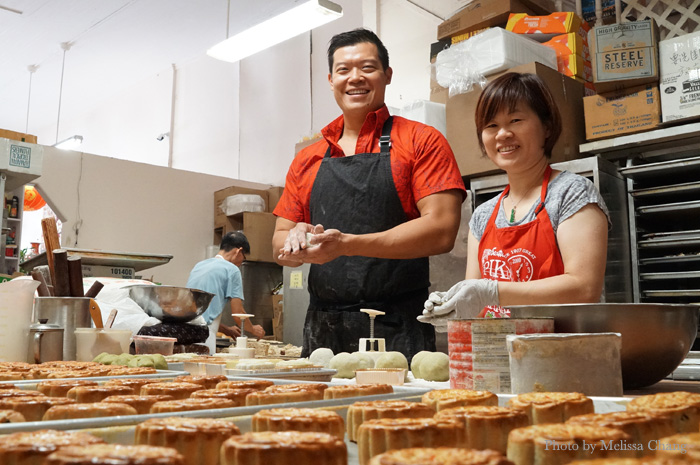 Our Will Chen decided to try to learn how to make moon cakes to appreciate the work behind it. Even this video doesn't illustrate everything, as the filling had to be made in the hours leading up to his arrival. But Mei Fang let him try his hand at the easier, and increasingly popular, mochi moon cakes.
You can click here or here to see some of my recommendations on moon cakes. If you're super last minute and can't get yours by October 4 or 5, don't worry, as they still sell moon cakes for two weeks after the event.