Chinee like me: Moon Festival 2015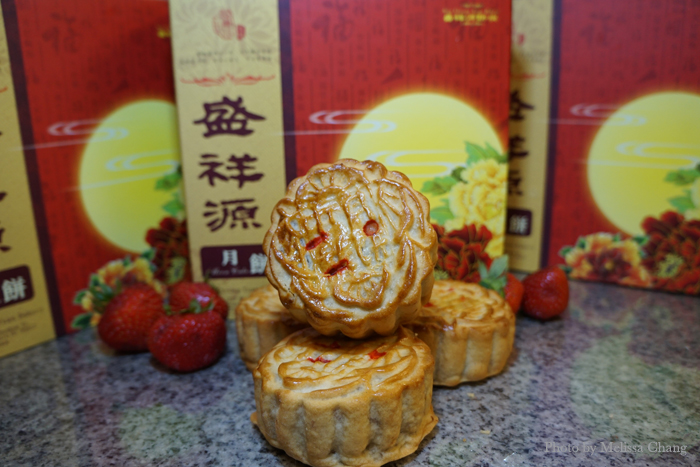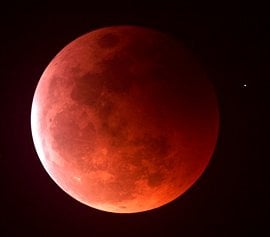 Well, I finally got it right. After years of doing the last-minute moon cake rush, I am telling you ahead of time about the annual harvest moon celebration so you can get your treats to enjoy this weekend.
That's right, it's time for the moon festival, also known as the mid-autumn festival, where Chinese people around the world celebrate a successful harvest season under the fall's full moon. This Sunday, September 27, you'll see a "super moon," and for the first time in 32 years you will also get a lunar eclipse, making it a "blood moon." (The eclipse will not be visible from Hawaii.)
People will be buying boxes of moon cakes this week to send well wishes to friends and associates for a successful harvest (business) season. The round shape symbolizes completeness and unity, and is a popular one for families.
Many modern ABCs like me and Will Chen tend to think of moon cakes as the Chinese version of fruitcake: too dense, too sweet, too much. But in recent years, Liana Fang at Sing Cheong Yuan Bakery in Chinatown has made me change my mind. Their bakery makes 37 kinds of moon cakes — some traditionally baked, some wrapped in mochi — and I've found some that I like and can recommend.
Mei Fang at Sing Cheong Yuan rolling out the mochi moon cakes. These are made day and night at the bakery during Moon Festival season.
"Moon cakes are the hardest thing to make in the bakery," Liana said, waving off Will's request to learn the art. "Even I can't make them; I just help wrap and pack."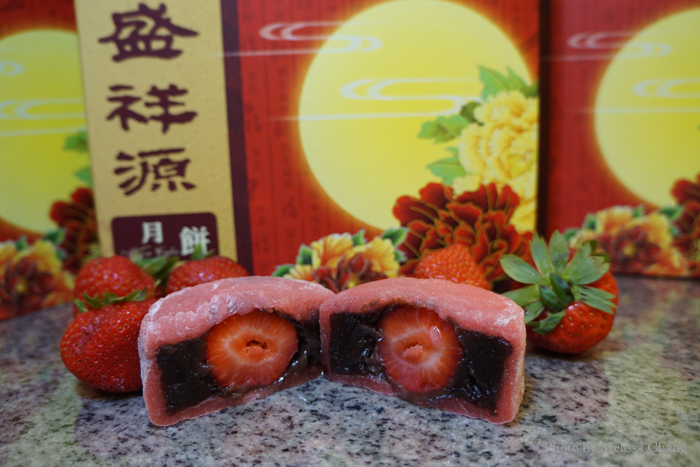 My preferred moon cake nowadays is the mochi-wrapped kind. Usually they're filled with fruit, like strawberries, mango, or honeydew melon, but Liana's favorite is the taro-filled one. This year, the most popular mochi moon cake is the one filled with durian! They've offered this one for years, but for some reason more people are ordering it.
Many people who eat the traditional baked moon cakes tend to prefer the ones with duck egg yolks in the middle. When I was a kid, I would usually eat the middle and toss the rest. Ha! But these aren't too heavy anymore.
My real favorite of these now is the five-nut with ham, which Mrs. Fang perfected last year. She cures the ham for three months leading up to this mid-autumn festival and mixes it with a proprietary blend of nuts for just the right savory touch amidst the sweet. I'm probably going back tomorrow to buy a few more of these to force feed to Will on Sunday. (Hurry, these sell out fast.)
You can also celebrate at a free event this weekend at the Chinese Cultural Plaza. It's on Friday from 5 to 10 p.m. and Saturday from 9 a.m. to 5 p.m. For more information, click here.
What moon cake will you be eating when you meditate under the super moon this Sunday? If you miss your chance, don't worry, as Sing Cheong Yuan will be selling moon cakes for about two more weeks after that so you can still enjoy the annual treat. For more about moon cakes, click here.
Sing Cheong Yuan
1027 Maunakea St.
808-531-6688