Chicago-style hot dogs in a California barn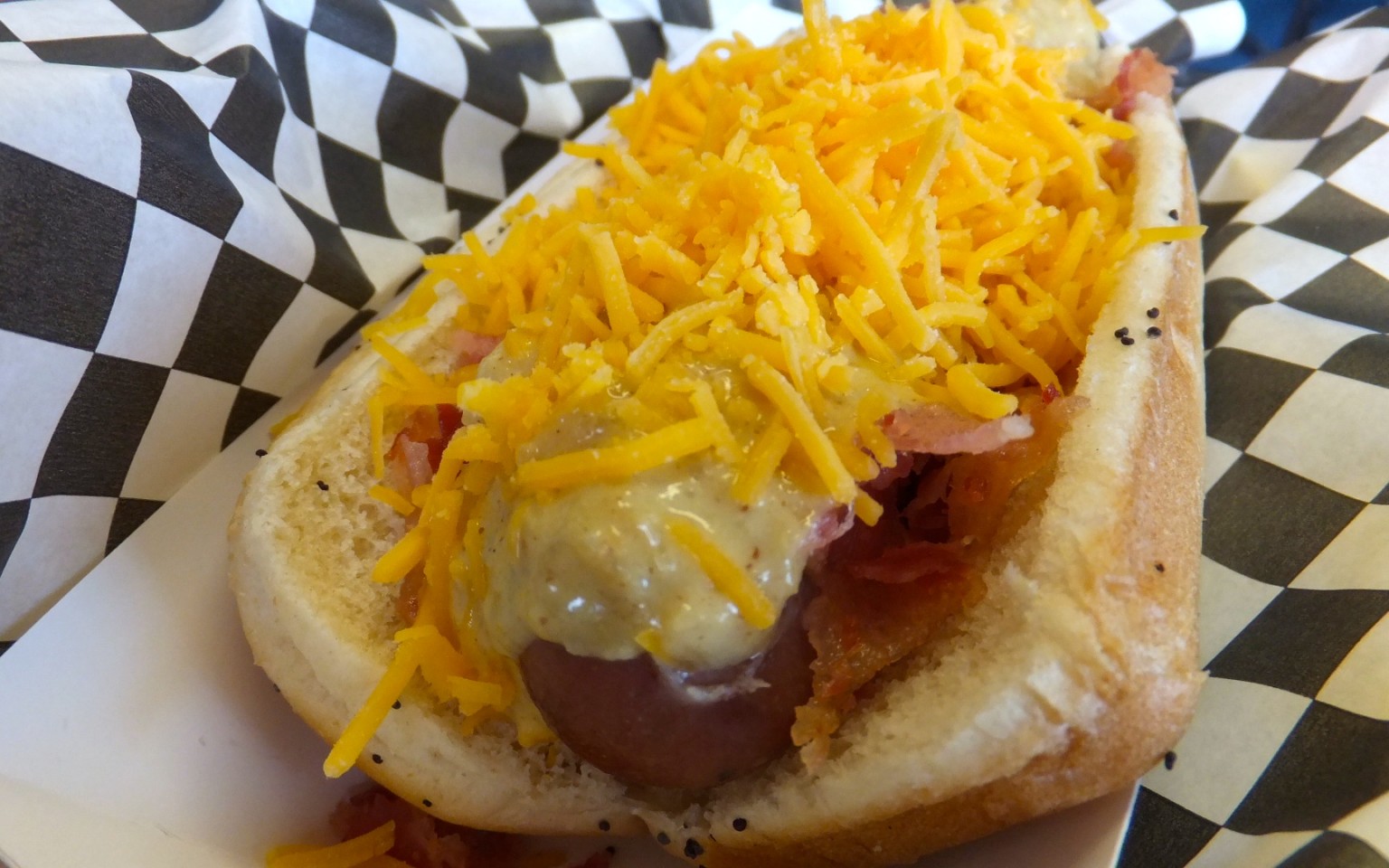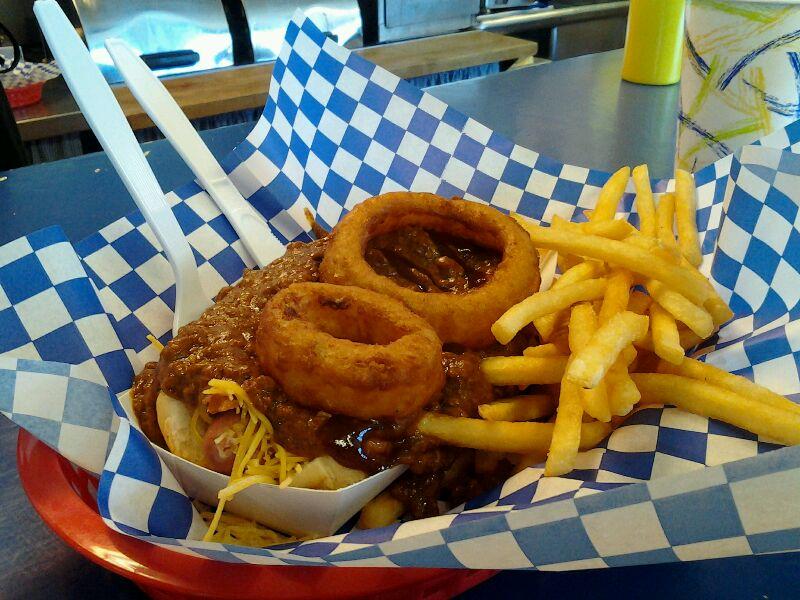 Growing up on Kauai's rugged North Shore, it truly was an anomaly when my mother realized I suffered from motion sickness. Following a traumatic episode on an ocean catamaran tour, I spent several subsequent decades avoiding hot dogs at all costs. But I recently started eating them again. Not gonna lie, my favorites are those from street vendors covered in cheese, bacon, cream cheese and more. And even though the hot dog has progressed from comfort food to fine cuisine, the Chicago-style, all-beef, Polish hot dog remains a staple.
You can imagine my amazement to stumble upon an authentic American-themed diner in the heart of Sonoma County, California. Roy's Chicago Dogs at the Yard aka: Roy's Chicago Doggery is actually in a livestock auction house, where they auction off dairy cows and the like. The restaurant reminds me of those roadside Midwest diners that serves hamburgers, pies and fries; the only catch is it's in a barn, with an outhouse and all.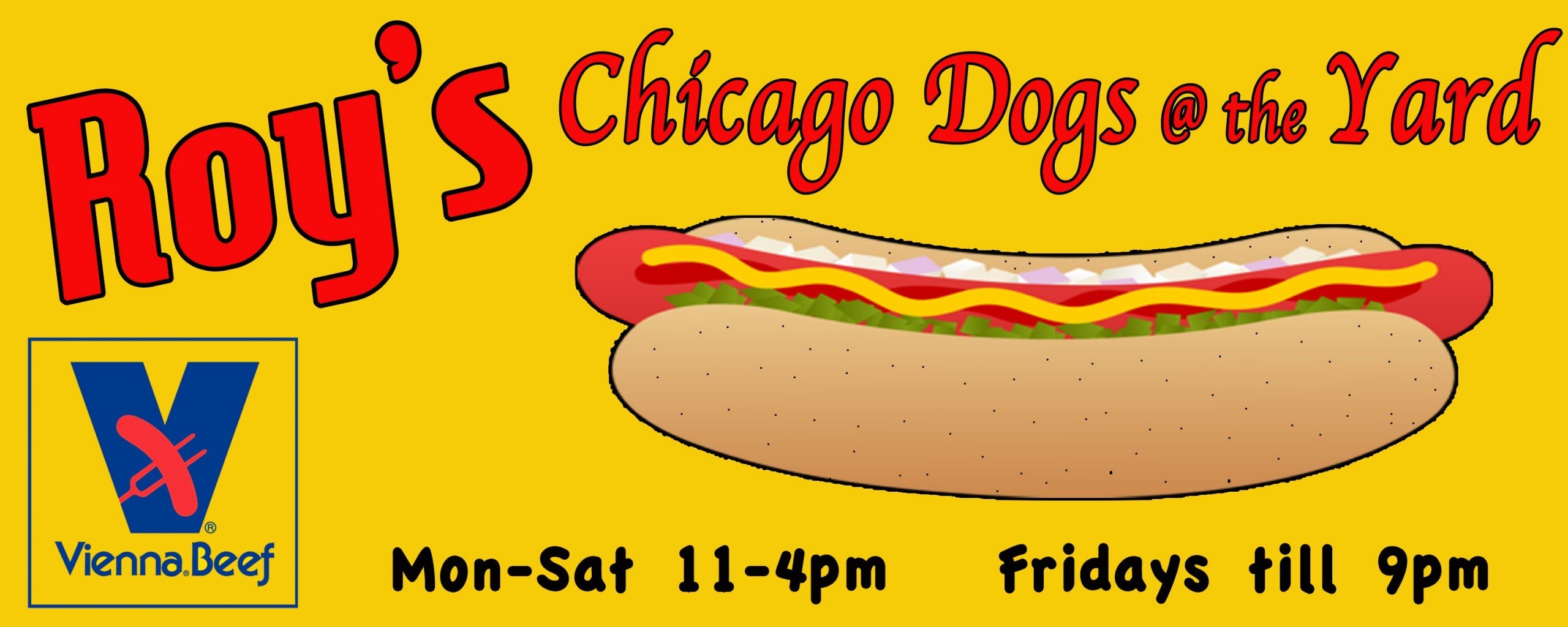 The authentic Vienna, 100 percent-beef hot dogs are flown in from Chicago. I was surprised they weren't using the beef from the barn, but I suppose that's why the cows are being sold at auction. The menu is deadly! It's full of artery-clogging goodness. In addition to hot dogs, they also make specialty Italian beef sandwiches, pastrami, brisket and milk shakes. But they're most famous for the hot dogs. These dogs come in many varieties, including spicy fire dogs, juicy Polish dogs and foot-long dogs. Toppings include a buffalo sauce, bleu cheese, BBQ sauce, bean chili, jalapeños and onion rings to name a few. You can also order a pre-set concoction or create your own a la carte dog.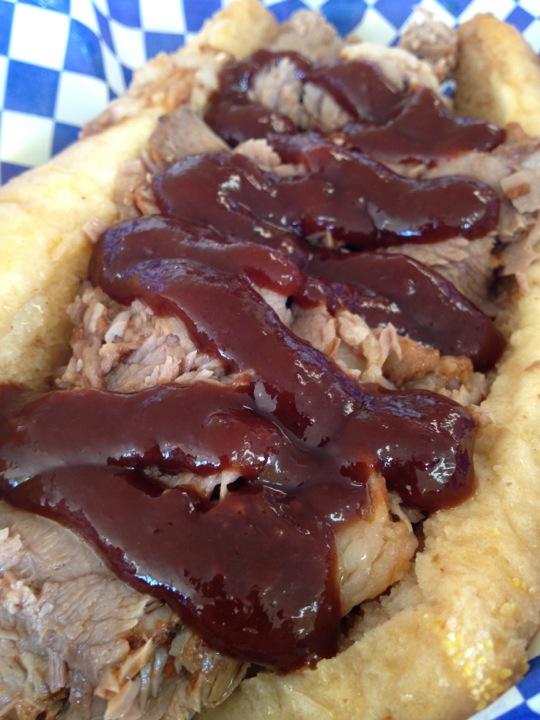 The prices are affordable at $4-$6. It's family friendly. And if you are in Sonoma (wine country), it's a nice stop for lunch before your winery tours.
The diner is a sight to see with its old fashioned bar/counter or booth seating, open kitchen and oldies music to boot. Take a look at some of the items we ordered to get an idea of what it's like to take a bite out of a Chicago-style hot dog, in a barn, during a live auction, in California wine country.

Roy's Chicago Dogs at the Yard
11 a.m.-4 p.m. Monday-Saturday; 11 a.m.-9 p.m. Friday
84 Corona Road (Petaluma, Calif.)