Chef Mavro's Naked Cow Dairy cheese dinner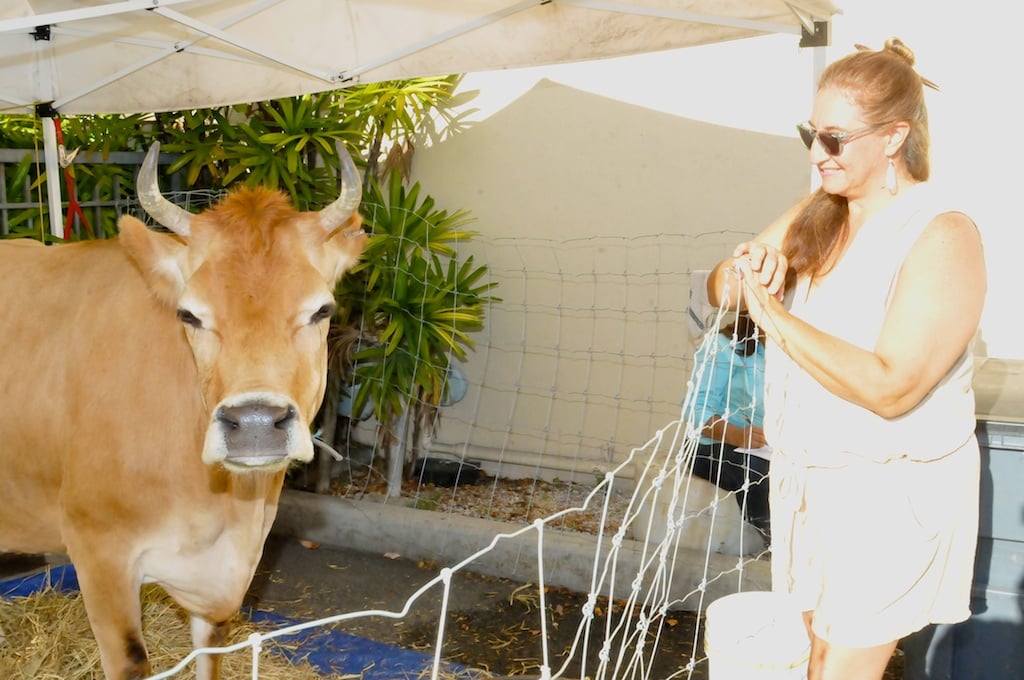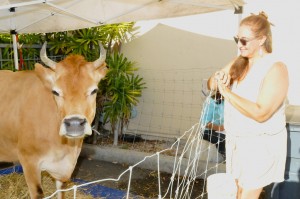 Naked Cow Dairy teamed up with Chef Mavro Friday night to spread the word about their line of cheeses.
The Waianae dairy has been selling their butter in local stores now for three years. Previously, the dairy sold limited quantities to the public with a majority of their stock going to restaurants. Recently, they acquired the necessary equipment to increase their production and make their quality cheeses more readily available to the public.
Before dinner, dairy owners Monique van der Stroom and her sister, Sabrina St. Martin, along with cheese maker Gida Snyder were on hand with Pickles the cow, who they recently found out is six months pregnant, at Chef Mavro to greet the diners.
Here are photos from the dinner.
Naked Cow Dairy cheese dinner
Know Your Farmer: Naked Cow Dairy
UPDATE: Here is a video I shot at the event for the Hawaii Food & Wine Festival.