Celebrate National Poutine Day at Real a Gastropub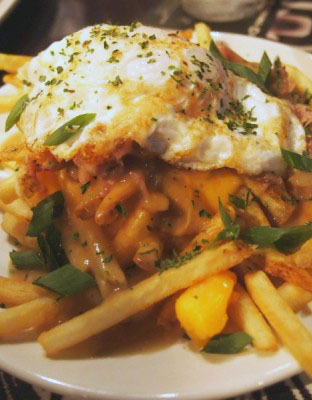 Thursday is National Poutine Day. Don't pretend you didn't know that. Actually, it's Canada's National Poutine Day, but Real a Gastropub is claiming the holiday, serving four variations on poutine, that Canuck dish of french fries, cheese curds and gravy. It sounds like something invented out of a drunken haze or munchies mania, but Real classes it up with the addition of duck confit and—as if it couldn't get any richer—a fried egg. On Thursday, you can also expect a beer-braised brisket variation, another one that includes smoked pork, and even a vegetarian version with portabello mushrooms, onions and peppers.
It's the perfect match for beer. Real's got you covered there, too, with 24 beers on tap.
1020 Auahi St., 596-2526, realgastropub.com