Celebrate Edible Hawaiian Islands Farm Day this Saturday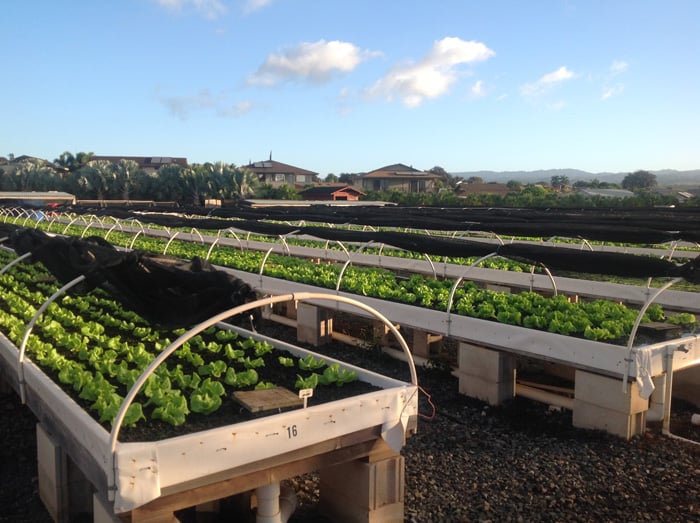 We are always talking about eating fresh and local as much as possible, to truly enjoy the bounty that the Hawaiian islands have to offer. This Saturday, May 23, Edible Hawaiian Islands magazine is promoting a statewide "farm day" to encourage the public to get out and celebrate the family farmers and producers, in honor of their dedication to providing fresh, seasonal foods.
To make it easy, the magazine has produced their second annual farm guide, online and in the latest issue. It includes farmers, ranchers, food producers and supporters, conveniently divided by island so you can visit those around you. As you visit the farm or market, be sure to post on social media using the hashtag #EHIFarmDay15.
Here are some farms on Oahu that you can visit. For the full list of farms and markets statewide, click here. Before you head out for a visit, however, we advise reconfirming the information as offerings may have changed.
HIDrate Hawaii
(808) 780-5429
www.hidratehawaii.com
Hawaiian Fresh Farms
(808) 321-1657
www.hawaiianfreshfarms.com
Goat cheese, honey, eggs, fruit, vegetables
Kahuku Farms
56-800 Kamehameha Hwy.
Kahuku, HI 96731
(808) 293-8159
www.kahukufarms.com
Fruits, vegetables, herbs
Kahumana Organic Farm & Café
86-660 Lualualei Homestead Rd.
Waianae, HI 96792
(808) 696-2655
www.kahumana.org
Fruits, vegetables, herbs
MA'O Organic Farms
86-210 puhawai Road.
Wai'anae, HI 96792
(808) 696-5569
www.maoorganicfarms.org
Fruit, vegetables, community
Mari's Gardens
94-415 Makapipipi Street
Mililani, HI 96789
(808) 625-2800
www.marisgardens.com
Greens, tilapia
Waialua Estate Coffee & Chocolate
64-1551 Kamehameha Hwy.
Wahiawa, HI 96786
(808) 638-0570
www.waialuaestate.com
Coffee, cacao
Waihuena Farm
59-414 Kamehameha Hwy.
Halewia, HI 96712
(808) 638-0570
www.waihuenafarm.com