Celeb chat: Melissa Rivera-Torres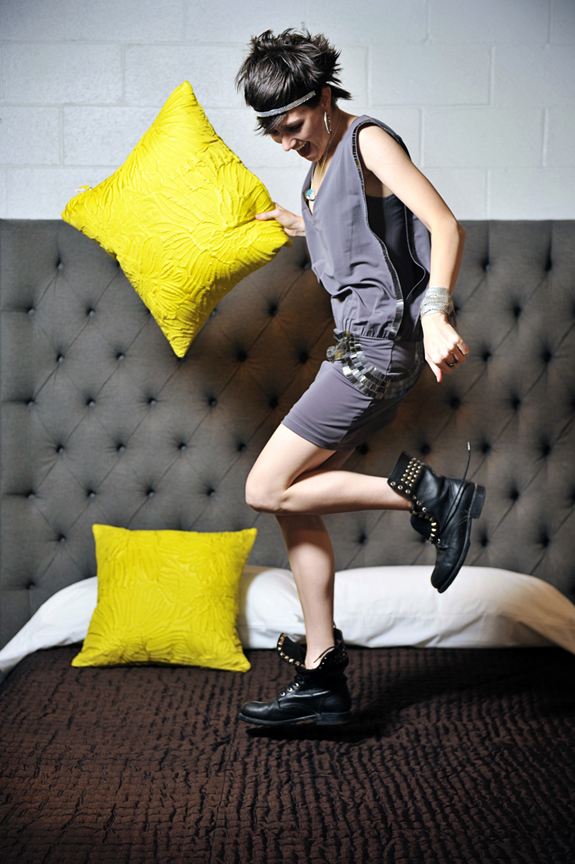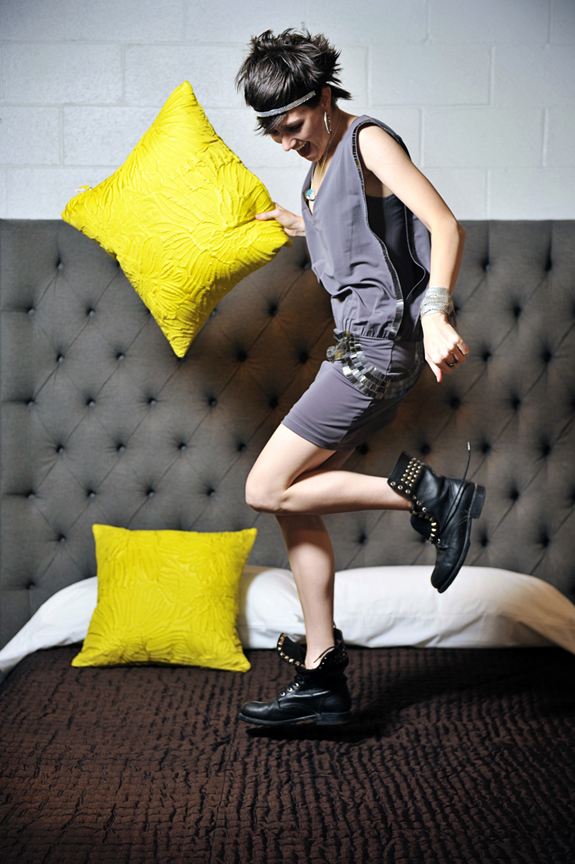 If any of you are HGTV fanatics, you've seen the White Room Challenge, where designer contestants have to transform a boring white room into something fabulous, based on a theme of the week. Honolulu-based designer Melissa Rivera-Torres of Unleash Studio was a recent contestant for "A Trip to the Candy Store," and she brought her industrial design talent to the table in a colorful (and sweet) episode.
At first, her name and face weren't familiar to me, but when I saw her designs, I immediately knew who she was. For the everyday shopper — both men and women — Melissa's graphic T-shirts featuring animals with computer insides are in high demand. For the furniture shopper, you'll know her unique, fun plexiglass pieces that always have a practical purpose.
I caught up with Melissa at Fishcake, the hip Kakaako furniture store where you can find some of her pieces for yourself. We talked story about the White Room Challenge, the science behind her art, and — bonus! — what it's like to work with Bobby Gorgeous. (Pardon my tech problems in editing!)
And for added OMG, you need to see this behind-the-scenes video of the photo shoot with Bobby Gorgeous. (Click here and press play.)
Here are some photos courtesy of Malie Moran of Hawaii Red Magazine, from Melissa's screening party at Fishcake of the White Room Challenge episode. Enjoy!
To hear more from Melissa and get some tips on busting out of the "white room" mode, check her out on Honolulu Magazine.