Catching up with chef Jose Garces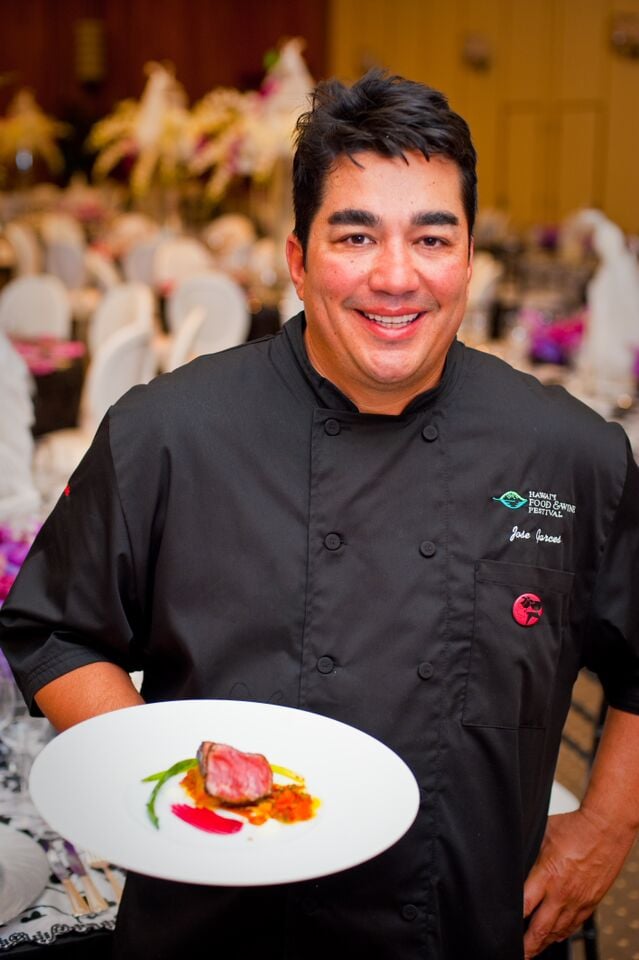 Chef Jose Garces, who owns more than a dozen notable restaurants across the country, will be one of several premier chefs making their way to the islands for the fifth annual Hawaii Food & Wine Festival, which runs from Aug. 29-Sept. 13.
The Iron Chef and James Beard winner (2009 Best Chef, Mid-Atlantic), who lives in Philadelphia, will be cooking at the Sept. 13 Beauty & the Feast finale at Ko Olina. This is his second appearance at the festival. As a follow-up to our interview with Garces before last year's festival, we once again caught up with the celebrated culinary icon, whose cooking ranges from Andalusian tapas and modern Mexican street food to European bistro fare. Garces is also the owner of a Pennsylvania farm that grows produce used throughout his East Coast restaurants.
How was your experience taking part in last year's Hawaii Food & Wine Festival, and what brought you back this year?
It was a blast! I loved seeing the island. Everything from the natural beauty of the surroundings to the hospitality at Halekulani to the warmth and pride of the local chefs was just incredible.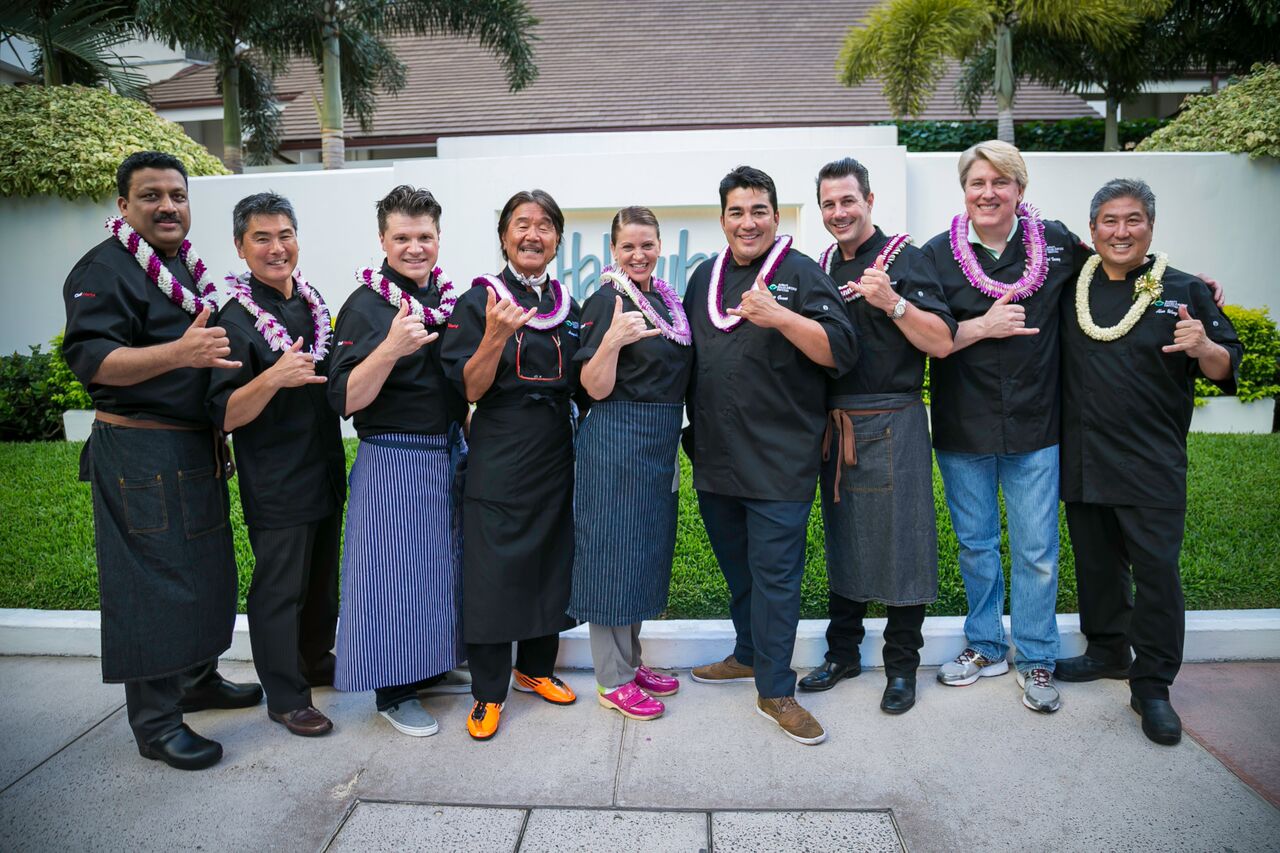 How did you spend your time in Hawaii when you weren't at the festival?
I visited the North Shore. A close friend of mine from high school in Chicago lives in Maui now, and it was great to get a good hang with him and his family and local crew. Highlights included golfing at the Maui Country Club, sailing on a 58-foot yacht named the KaNoa (which means "the free one" in Hawaiian), and cooking dinner one night with the freshest bonito tuna and local seafood from a fish market in Kahalui in Maui.
Any favorite foods you tried while you were in Hawaii, or great local ingredients you encountered?
Chef Roy Yamaguchi picked me up from Halekulani one morning to head to a community work day at an 800-year-old fish pond and lo'i on the Windward side of Oahu, in Heeia. He had snacks ready in the car, and handed me a musubi, which I had never had before. It's a great Hawaiian twist on the Japanese omusubi tradition.
That same day, Roy brought me to a little conservatory at the river that flows into the fish pond. There, they were cooking a whole pig imu style, or in an underground oven. It's fascinating to me how certain cooking methods appear around the world, even in areas that seem so disparate from each other. In Hawaii it's an imu; in Mexico it's a pib or a barbacoa; in Peru it's a pachamanca; in New England it's a clambake!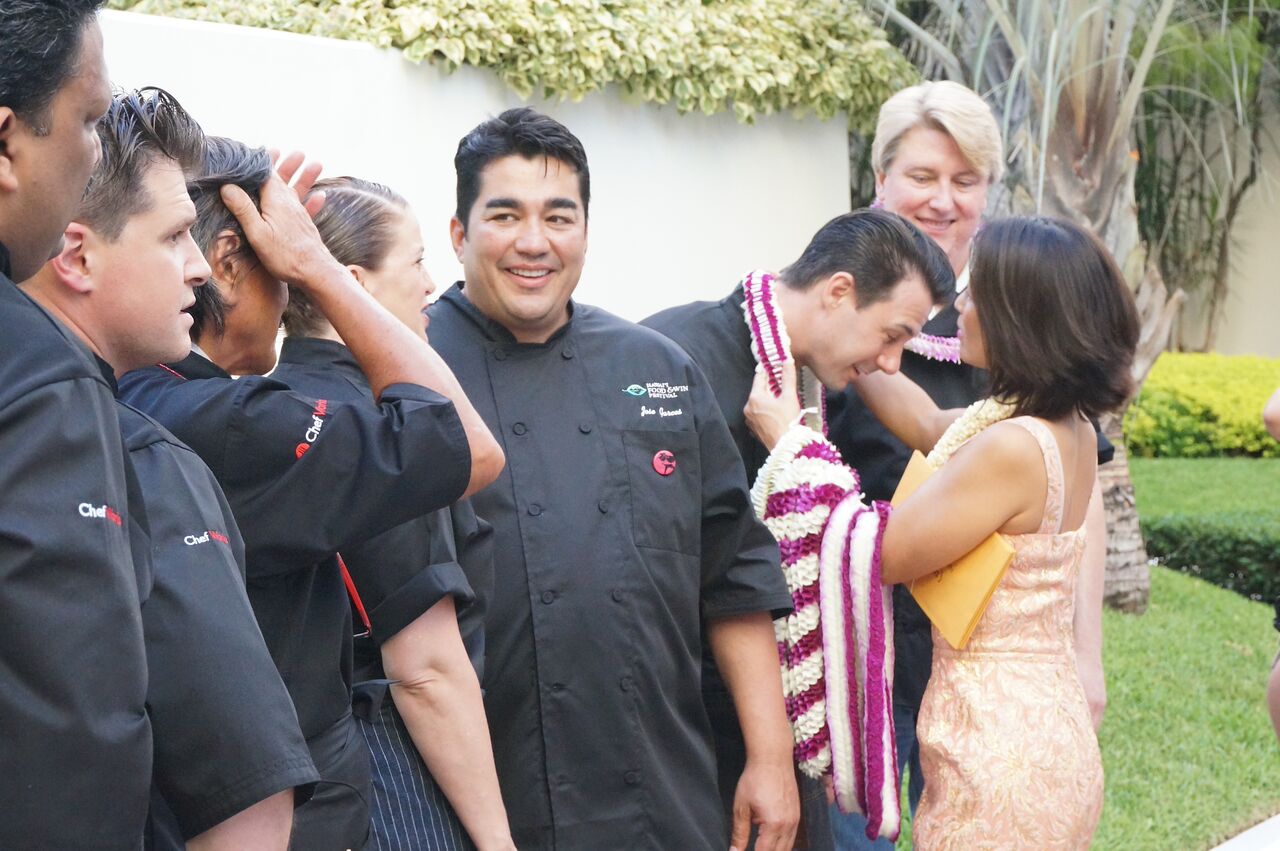 For a visiting chef, what's the best part of taking part in the Hawaii Food & Wine Festival?
The festival team pulled together an impressive group of talent last year, and I really enjoy interacting with the other visiting chefs.
One of my events in 2014 was the Fourth Annual Halekulani Master Chefs Gala Series: Chefs Who Cook to Compete, and everyone on the roster that night is a rock star: Michelle Bernstein, Vikram Garg, Johnny Iuzzini, Richard Rosendale, Hiroyuki Sakai and Kent Torrey. It was especially an honor to cook with Chef Sakai, who as an original Iron Chef, was someone I idolized growing up.
Any thoughts of what you want to prepare for this year's event at Ko Olina?
Ribs! They'll be a boneless preparation accompanied by flavors from the island – tamarind glaze, macadamia nuts and fresh local vegetables for crunch. Since they're boneless, they're easier to eat but have that meatiness that everyone loves.