Cashing Through the Snow: 7 Ways to Save During Holiday Shopping
Coupon clipping and checking the ads are just the beginning. Here are some simple ways you can stay merry and keep your budget bright.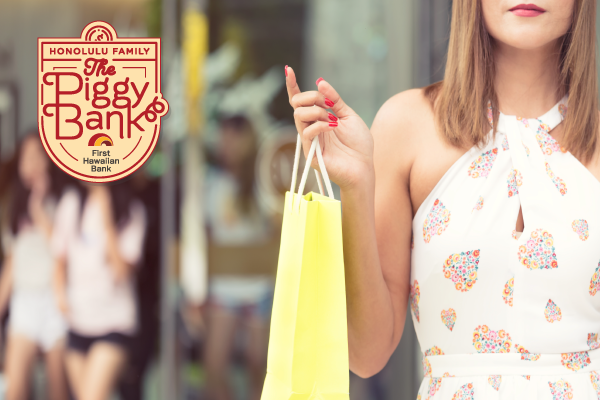 You always start the season with a financial plan. But by the time you score those ever-changing must-have toys, go on three emergency runs to grab gifts for those co-workers who broke the "no exchanging gifts" rules and overdo the classroom treat bags during a hazy 11 p.m. shopping trip, you're seeing red about spending all your green.
There are a few ways you can save yourself. Here is a roundup of some of our favorite money-saving apps, websites and a few practical tips to help keep you on track.
1. Make a List and Check It Twice.
There's no getting around it, creating a list of recipients and noting how much you want to spend on them is key to staying on task and on budget. Don't forget gifts or tips for your kids' teachers, your postal worker and other annual presents. You may want to also set aside money for surprise additions, such as that new best friend your keiki makes in November or unexpected office Secret Santa parties.
Tech tool: Gift-tracking apps such as Santa's Bag and Gift Planner will keep real-time tabs on your budget and gift stash. Take photos of the items already bought and enter where they are stashed so you won't forget. After the 25th, download the lists as a handy guide for next year.
2. Carry Cash.
One of the simplest ways to stay in budget is to go completely green. Withdraw the exact amount you want to spend overall, then pay for gifts in cash. If you don't have the money, you can't go over budget.
3. Look for Cash Back Programs.
Many of us use the holidays to maximize our airline miles or other benefit programs. But credit card companies are not the only businesses offering cash back online. Start at a website such as ebates.com, mrrebates.com and topcashback.com, sign in, search for a store, then click through and you'll earn a percentage of your purchase back. Join all three—registering is free—so you can shop around for the biggest percent back for each website. Once you make a minimum amount, the sites will send you a check.
4. Actively Price Adjust.
You just bought a pricey Jurassic World set for your dinosaur-loving toddler and it goes on sale. Most big box stores will refund you the difference if it has been two weeks or less since the purchase.
Tech Tool: The Earny app will track price fluctuations on products purchased online. If the price drops, the app will automatically send you the difference. It can be especially useful for Amazon, the site changes prices multiple times a week.
5. Buy Discounted Gift Cards.
Websites such as raise.com buy unused gift cards and sell them at a discount. Pick up Banana Republic, Roy's or Coffee Bean & Tea Leaf cards for 10 to 14 percent off. Costco and Sam's Club regularly sell packs of gift cards, including Starbucks and iTunes, for less than face value. Don't overlook going straight to the store or restaurant. Most offer gift card deals during the holiday season. Give them away or use them yourself.
6. Start Early.
Make your gift list now and start watching the prices. That way you know if that Black Friday or Cyber Monday special is really a steal or a not-so-great sale price.
7. Look for Free Shipping.
These costs really add up for Hawaiʻi shoppers, especially since more websites are starting to eliminate free shipping to the islands all together. One alternative is to go for the free in-store pickup option offered by places including Apple, Best Buy, Target, Macy's, Old Navy, Walmart. There are two more money-saving benefits of shopping this way: Online prices are often lower than in-store in Hawaiʻi and you can order through a cashback website (see no. 3) for additional savings. Do note, free shipping day, when more than a hundred online retailers offer free shipping for 24 hours, is set for Dec. 14, 2018.