Career advice: Adapt or die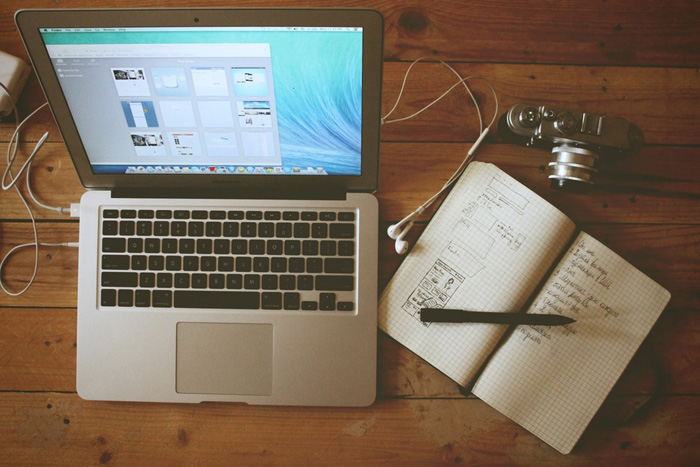 The five-year anniversary of the Honolulu Advertiser's closure was earlier this month, and it made me think of how it caused hundreds of people to lose their jobs. Some people were able to get new jobs in media, but many — old-school union members who proclaimed, "that's not my job" and refused to adapt to the world of digital media — were forced into early retirement. Then there were those who had been proactive in growing their careers and re-emerged to a happier place.
I'm always shocked to find people my age (or younger) who refuse to learn new skills, even if it will make their jobs more efficient. By now you know the story of how my career as a social media professional came to be. I lost my job in a tight job market, and found myself having to reinvent myself in my 40s. It hasn't always been easy, but it certainly wasn't so hard, since I had already been learning — and continue to learn — new skills in social media. What if I didn't try to learn? Would I have been job hunting forever, or relegated to a job I hated?
I have a friend in marketing — marketing! — who insists on working with as little technology as possible, which causes more paperwork and more time, often ending with one of the documents in process getting lost. I offered to teach her how to use Google Docs to streamline the process, and was met with an angry, "I DON'T WANT TO LEARN." Whoa! Is that something an upwardly mobile career person should ever say? My friend is, unfortunately and unknowingly, making herself obsolete in the workplace. And she's still got quite a few work years ahead of her, so retiring isn't an option.
Many people say, "Technology's for young people, I'm too old," but they're MY AGE. And hello, I was following a 104-year-old woman in England on Twitter until she died in 2010. Age is a state of mind, and unfortunately has become an excuse for people to be lazy about trying to learn new skills. If you are one of these obstinate people in denial over your value at work, consider this:
• The economic downturn that began in 2008 hit older workers hard. By May 2010, 60 percent of unemployed older workers had been out of work for six months or longer, and 43 percent had been without a job for more than a year. (CNN)
• In 2013, more than 31 million Americans aged 55+ were employed, and 1.7 million were actively seeking work. (Bureau of Labor Statistics [BLS])
• Although the rate of unemployment among mature workers is lower than younger populations (4.4% in June 2014), older workers who do become unemployed spend more time searching for work. The average duration of unemployment for older jobseekers in June 2014 was 48.1 weeks, compared to 28.5 weeks for those under age 55. (AARP Public Policy Institute)
Since the final "I DON'T WANT TO LEARN" incident, I've been thinking of some ways for my friend — and others like her — to get proper training to keep her current. Just a few resources:
• When I was employed, I took full advantage of the State's Employment Training Fund (ETF) Program. Eligible employers participating in the ETF Program are able to receive tuition assistance for courses through their list of approved vendors. Employers can get 50 percent off tuition for ETF-approved courses (up to $250 with a $500 tuition cap).
• One of the main sources of my continuing education was at the University of Hawaii's Outreach College. This is good for busy working people.
• If you or your employer is a member of an industry association, they often offer classes for members in various subjects for free or a nominal fee. For example, the Retail Merchants of Hawaii often has classes for their members to learn about new apps and social media.
Okay, so maybe you don't have any more years left. Or maybe you have already been made obsolete in your workplace. If you're 55 years or older with the right skills, the National Council on Aging has a Senior Environmental Employment program that gives mature workers meaningful work and supplement their income. And we're talking positions that range from microbiologists, chemists, and research assistants—to technical writers, clerks, secretaries, and scientists.
As for the Gannett survivors? Well, you know what happened to the Metromix crew. We're here! But also: My social media business, AdStreamz, continues to grow. Dining Out's Simplicio Paragas started Inside Out Hawaii, which eventually got acquired by Where Magazines; Custom Publishing Group's Stacy Yuen is now the content editor for Hawaiian Airlines' website; editor and blog herder James Gonser taught at the University of Hawaii and has transitioned to public relations; photographer Gregg Yamamoto started a popular sports website; and the list goes on.
Don't give up hope. And don't stop learning. Please.