Canvas of a Different Nature shines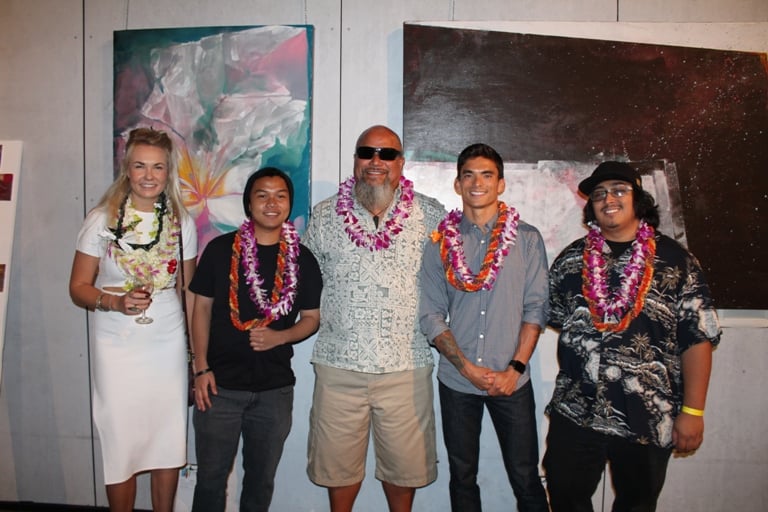 "In this world of constant texting and having our faces frozen to digital devices, it's important that we connect, face-to-face and share what comes from our na'au (gut or spirit)," says John "Prime" Hina, founder of 808 Urban.
That sums up the vibe of Canvas of a Different Nature, an art collective at Honolulu Design Center. Featured artists — mixed media artist Julia Sorensen; fine art photographer Andrew McHowell; and urban street artists Beethoven and Jesse — shared their inspirations at a reception Thursday, and art enthusiasts had a chance to bid on pieces. Proceeds of the silent action benefited 808 Urban, an organization that has revolutionized the way we think of graffiti, recognizing it as a true art form. The exhibition at Honolulu Design Center's Cupola Theatre will run through the weekend.