Calabash & Cooks 2016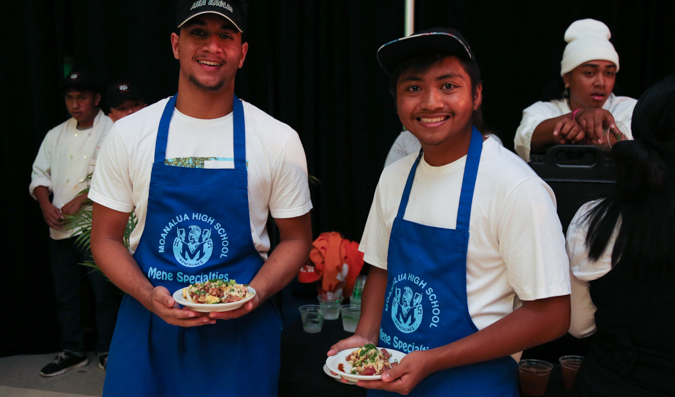 Saturday's third annual Calabash & Cooks at Kapolei High School brought together students from six Hawaii high schools to cook alongside professional chefs and compete in an ahi poke bowl contest.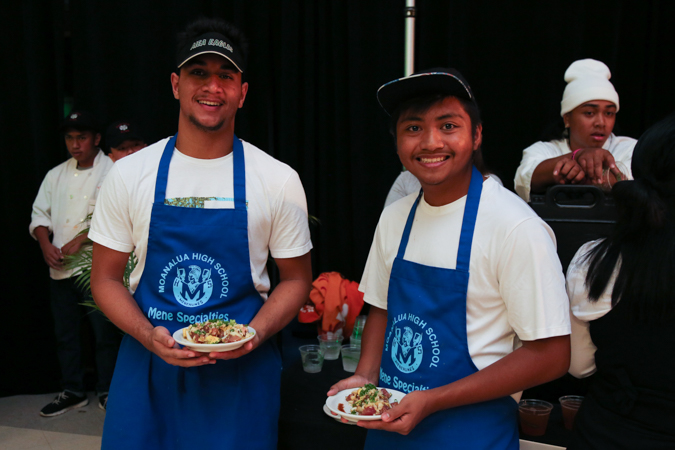 Students from Campbell, Kapolei, Moanalua, Radford, Waianae and Waipahu high schools helped prepare, cook and serve dishes focusing on local, sustainable ingredients. Chefs from Roy's Ko Olina, Firehouse, La'ela'e and Pono Plates served up their specialties to eventgoers.
"By putting the students front and center," says Malama Learning Center's Pauline Sato, "we are empowering them to create something special that brings together all the knowledge they've learned throughout the year." Proceeds benefited Malama, an organization teaching and inspiring communities to create healthy living environments.