Cake, meet beets. Beef, meet wasabi arugula. Yup, Something New
Something New is a food celebration with a twist: Nine of Honolulu's craziest chefs will unleash their creativity in fun new ways, each challenged with a local ingredient that takes them out of their comfort zone. Join us for a taste on March 25 from 6-8:30 p.m. at M Nightclub at Restaurant Row.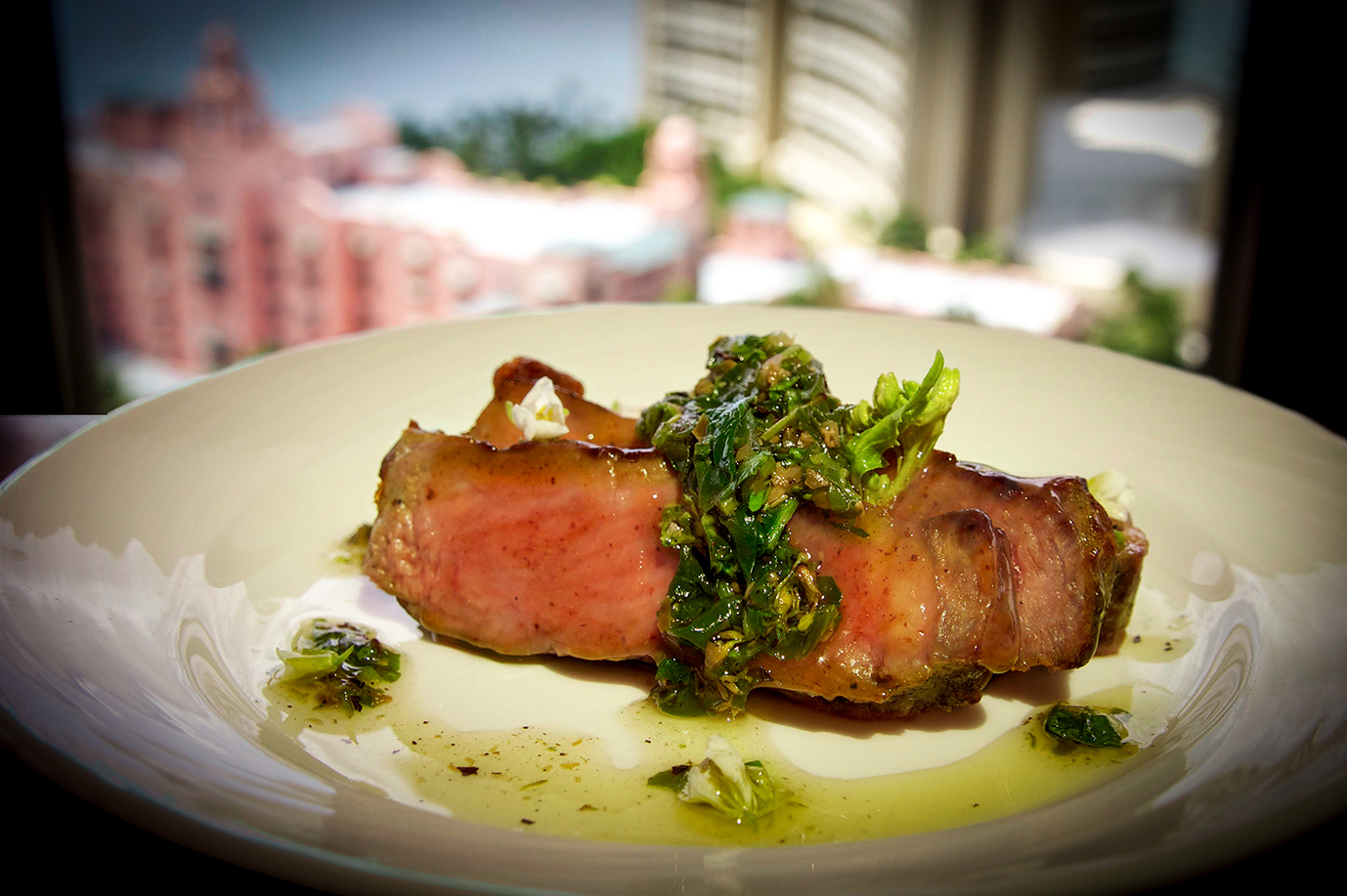 What happens when you challenge two of the city's top chefs to create deliciousness with golden beets and wasabi arugula?
Lance Kosaka of Top of Waikiki and the upcoming Skybar took on Otsuji Farm's wasabi arugula and created a sumptuous raisin miso-glazed short rib with wasabi arugula chimichurri. He'll be serving that at Wednesday's Something New food fest.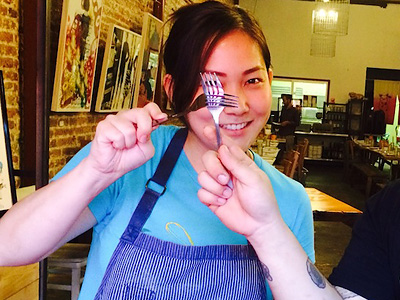 "We heard it tasted like karashi (Japanese mustard), so we were thinking, oden, tonkatsu, along those lines," Kosaka says. "Then we thought, wasabi, so how about poke? We tried it raw in a pesto. Then we grilled some and really liked that, thought it tasted like rapini (broccoli rabe), so we started thinking about meat. That's how we ended up with chimichurri. With the raisin miso glaze on the short rib, the dish hits all the notes — sweet, salty from the capers, a little spicy."
The challenge ingredient for Pig & the Lady pastry chef Rachel Murai was Otsuji Farm's fresh golden beets. Murai, who whipped up intricate, whimsical desserts at Vintage Cave before joining the Pig & the Lady, has come up with a delightful golden beet cake with creme fraiche and feuilletine. Beets? In a cake? Just wait and see.
"I tasted it and its not quite as sweet as red beets," Murai says. "I think that's really interesting. So I'm going to play around with it, but I know I want the beet flavor to be there. I don't want to hide it."
To get a better sense of the golden beets and wasabi arugula, we recently visited Ed Otsuji at his Hawaii Kai farm. The ingredients are beautiful — ripe, colorful, picked right from the soil. Otsuji handed me the wasabi arugula to try. I love both arugula and wasabi, but together, there is spicy magic.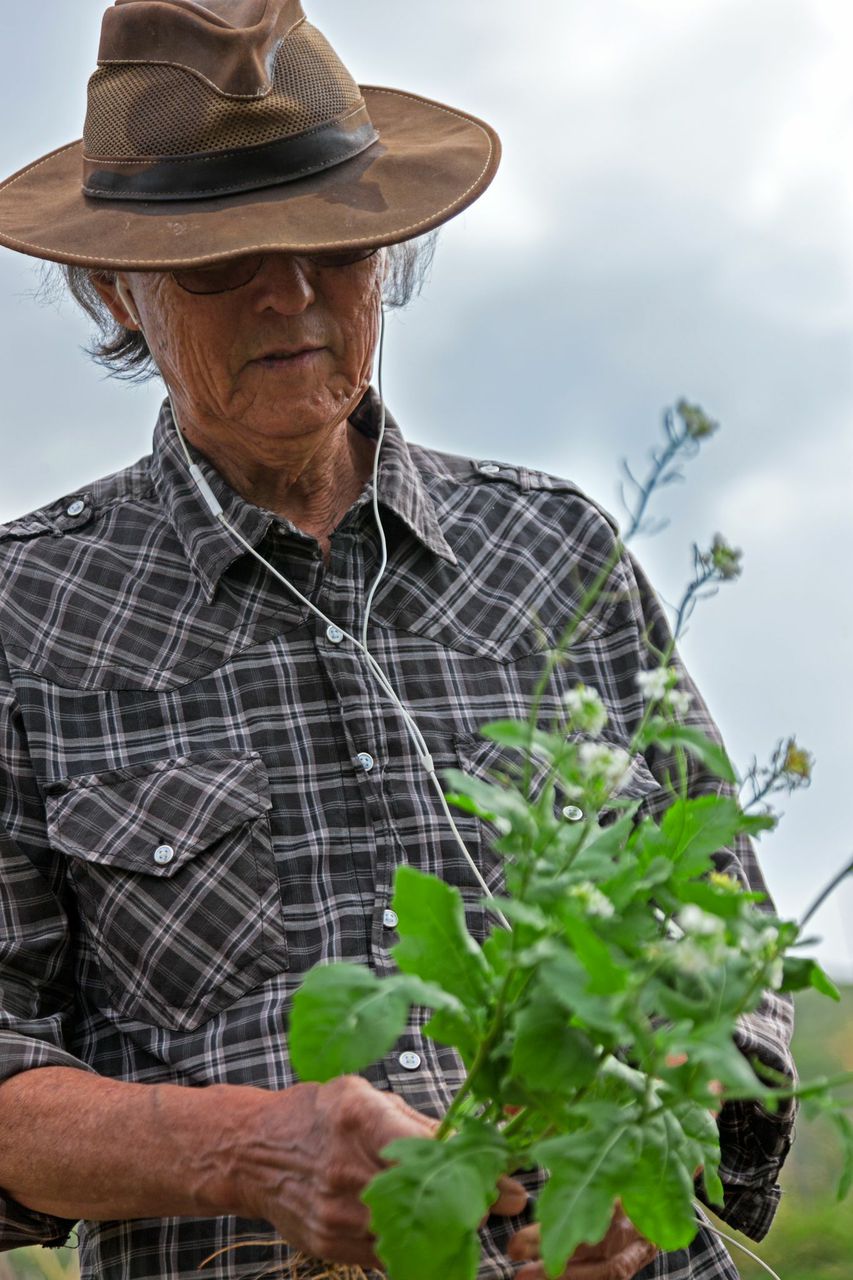 But what impressed me most about this farm is Otsuji himself, a very soulful person who farms with heart and intention. He's a former insurance guy, born on Molokai, who made the decision 45 years ago (he's now 77) to leave his job for farming. "It saved my life," he says about the move to the land. "At the time I was in my 30s, and after I got the farm, I had a feeling I was set for life.
"I believe you have to find things you have passion for… Farming is not about science; it's more about heart. You've got to pick up on the mana."
We love that Kosaka and Murai put as much spirit into creating their dishes as Otsuji does into producing the ingredients. Come taste their offerings at Something New.
***
The Bank of Hawaii MyBankoh Rewards card is the official card of the Something New event. To learn more about the card visit boh.com/mybankohrewards. At the event, show your Bank of Hawaii MyBankoh Rewards Credit card at the door to receive special access to the MyBankoh Rewards Lounge and an exclusive tasting, featuring Namihana Hawaiian Shochu and an appetizer pairing.