Cafe Duck Butt opens DB Grill in Kapolei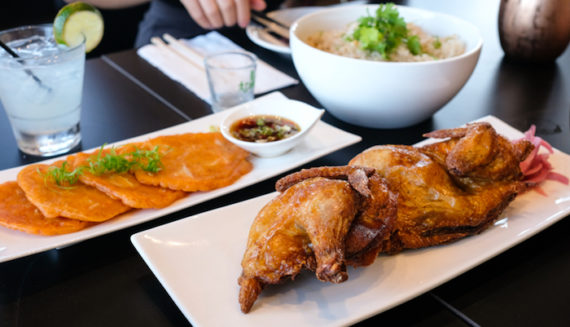 The dining options out west are finally taking a turn in the right direction. With the addition of solid fast casual spots like La Tour Cafe and Koa Cafe and fantastic dinner options like Eating House 1849 and Noe at the Four Seasons, Kapolei is gradually becoming a serious player in Oahu's foodscape.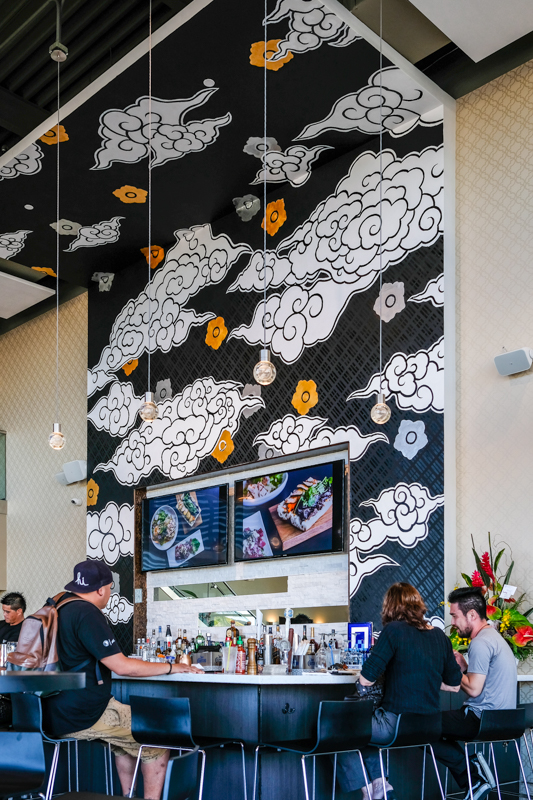 I must admit, I really like this bar.
Duck Butt Grill, otherwise known as DB Grill, is another spot westsiders like me are excited to welcome. Located at the Regal Theatres complex at Kapolei Commons, it boasts a beautiful double-height dining room and bar with combined seating for at least 50 people. Large picture windows bring in a ton of light and give the restaurant an airy, modern feel. This is not the Cafe Duck Butt you're used to in Kakaako, with its windowless interiors and cozy padded booths. DB Grill is her millennial younger sister and she is cute. ?
While the focus at Cafe Duck Butt is the K-pop karaoke experience with steaming platters of Korean stir-fries and finger food, DB Grill goes straight for the stomach with an extensive menu of Duck Butt classics, many with an updated spin. Portions and prices are reasonable and are made for parties that roll in four-plus deep. Here's what you can expect: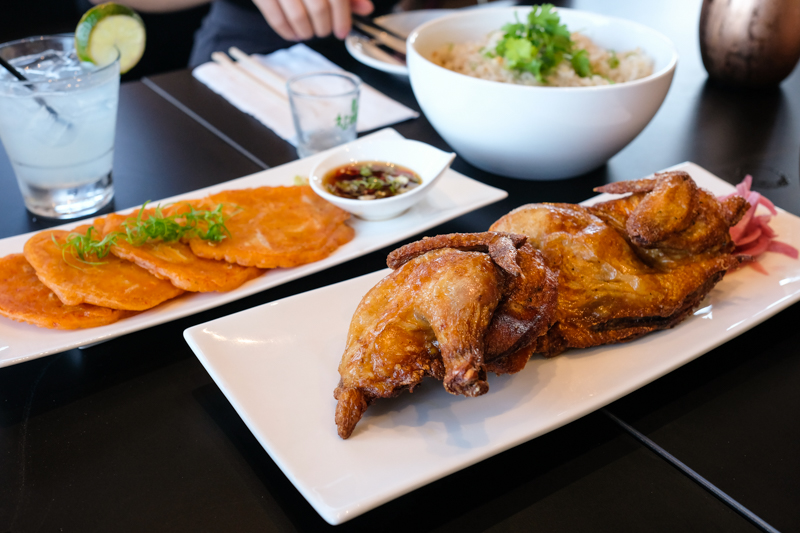 Bring friends. Food at DB Grill is made for sharing. Kimchi short stacks ($12), duck fat fried rice ($12) and Duck Butt chicken ($15).
Going the classic route, you'll find share plates like DB's famous dry-rubbed whole fried chicken ?. Split down the middle, this bird is equal parts crispy and juicy. Kimchi pajun comes in short-stack form with four to an order rather than one large pancake, making it easier to split. While not interesting to look at, the duck fat fried rice ?? is full of flavor and crispy bits of fried duck fat despite being on the drier side.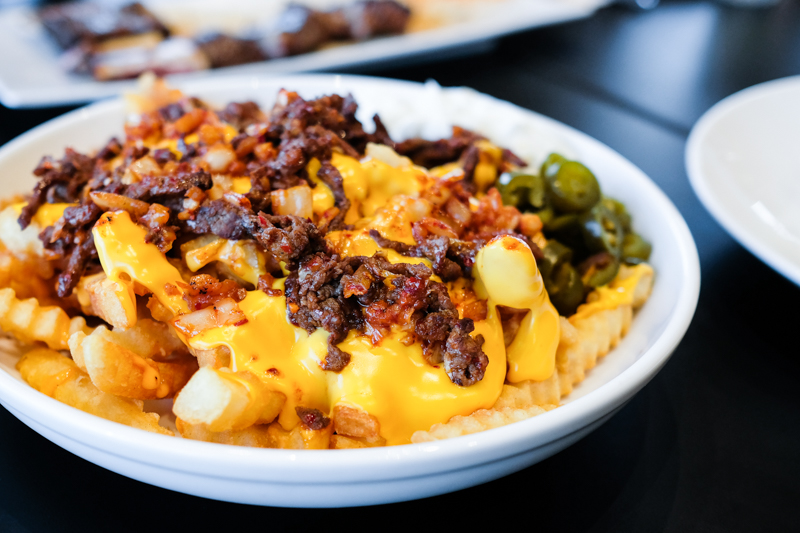 When you're ready for more, the DB kimchi fries for $12 offer an extra dose of fried, cheesy, spicy goodness.
Expect crinkle fries to arrive under a thick bed of tangy nacho cheese, minced kimchi, bulgogi beef, sour cream and pickled jalapenos ($12) ???. Carnivores will love chef Ed Choi Morris' signature thick-cut king kalbi, but may think twice due to the $30 price. Although flavorful and cooked medium, a few parts of the short rib were still chewy.
Diehard Duckbutters can still order soju carafes ? ($20-30) and 20-ounce bottles of Hite beer ? ($10), but I found the new soju cocktails like soju mule and soju caipirinha ($8 each) to be just as enjoyable.
Bottom line, DB Grill is going to be the new "it" spot for parties and large group gatherings like its older sister bar in town. The atmosphere is fun, the food is great and there's plenty of free parking – a blessing of living out here in the wild west.
DB Grill
Kapolei Commons
4450 Kapolei Pkwy.
Sunday – Thursday – 11 a.m. to midnight
Friday – Saturday – 11 to 1 a.m.
376-0885