Caan he say that?
"Hawaii Five-0" actor Scott Caan got himself into a little bit of trouble last week after stating some unpopular opinions of Hawaii during an interview with talk show host Chelsea Handler on her show "Chelsea Lately." When asked about living in Hawaii, Caan stated that he doesn't like living here because "everything's very slow motion" and the food "sucks." Handler and Caan even discussed the crystal meth problem in Hawaii and how surfing here is "survival."
In reaction to Caan's comments, many Hawaii residents turned to Internet message boards to vent their displeasure. Comments poked fun at Caan's height, lack of acting ability and sadly, even his race. Comments along the lines of "Go home haole" were quite frequent, disturbingly so. Some threatened to never watch the show again, while others suggested that his character be written out because of his comments.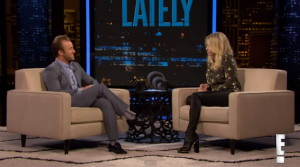 Can we all just take a second and relax? This is just one man stating his opinion on a talk show. Did his comments portray Hawaii negatively? Indeed. But the people of Hawaii who reacted so vehemently did a far worse job than Caan in making Hawaii look bad. First of all, it's a shame that many locals chose to deride an entire race by lumping in the hundreds of thousands of haoles who live here with Caan. Since when did Caan become a spokesman for all haoles? I know many haoles who reside here who are quite comfortable with the island's pace and lifestyle. Yet when locals make comments such as "typical haole" in reaction to Caan's comments, it's an unfortunate stereotype that is totally uncalled for.
Then there are those who were disappointed in Caan because he should be an "ambassador for Hawaii" and is on a show that promotes Hawaii, so he shouldn't be speaking negatively about it. Who gave Caan this role? It's not his responsibility to promote our beautiful state and encourage visitors to come. He's no more an ambassador for Hawaii than Charles Barkley was a role model for children. He's an actor on a TV show. That's it. And as for "Hawaii Five-0" being a promotional piece for Hawaii? I sincerely hope not. If that was the case, I'd avoid Hawaii completely with all the multiple murders, shootings, human trafficking, dope dealing and gang violence we witness each week.
The bottom line is that Caan is simply here for a job and is not accustomed to the way things work here. Is that such a sin? How many times have we traveled somewhere, either for work or play, and complained about the food, the people or the weather? Quite often, I'd say. And how many of us have written negative reviews of restaurants and services on popular review sites? It's not only okay to have an opinion, but many of us even encourage expressing them publicly in such ways. So why is Caan hated so much for expressing his? Just because we don't agree with him?
As for Caan's comments, I actually agree with most of them. I've lived here practically my whole life and even I get frustrated sometimes by the pace of some people. Ever been stuck behind someone driving 40mph on an empty freeway? Didn't you get frustrated by that? It's just the way of life here, like it or not. This deliberate pace of life is actually embraced by many. I'm sure we've all seen those bumper stickers that say "Slow down, this ain't the mainland." So I don't think Caan calling that out is entirely inaccurate, so why should we be so angry about it?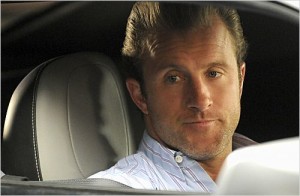 As for the the crystal meth issue, this was actually initiated by Handler, and Caan just sort of went along with it, but sometimes the truth hurts. We certainly do have a drug problem. Does it need to be acknowledged during an entertainment talk show? Probably not, but again, it was Handler who brought it up, not Caan.
The only thing I'd really disagree with Caan on is the quality of food in Hawaii. I think he's just wrong there. Readers of Nonstop Honolulu know that there are numerous places to find delicious offerings locally, and I'm assuming he just hasn't found them yet. Someone should really direct him to this website. But in the meantime, I'm not ready to persecute the man just because he happens to have had a few disappointing meals.
Caan has since issued an apology for his comments, but this was more than likely a PR move in reaction to all the angry backlash. It doesn't change how he really feels about Hawaii, nor should he feel it has to. Everyone is entitled to their opinion, and we all know that an apology such as this doesn't really change anything anyway.
So can we please practice a little more tolerance the next time a Mainland visitor has some not-so-nice things to say about our wonderful state? One of the few comments in reaction to Caan's TV appearance I actually enjoyed was someone stating that they'd be willing to show the actor where to eat and surf. That is exactly the attitude we should be embracing – education over condemnation. We're always talking about sharing our aloha spirit. How about next time we practice what we preach?