Brunch at the Surf Lanai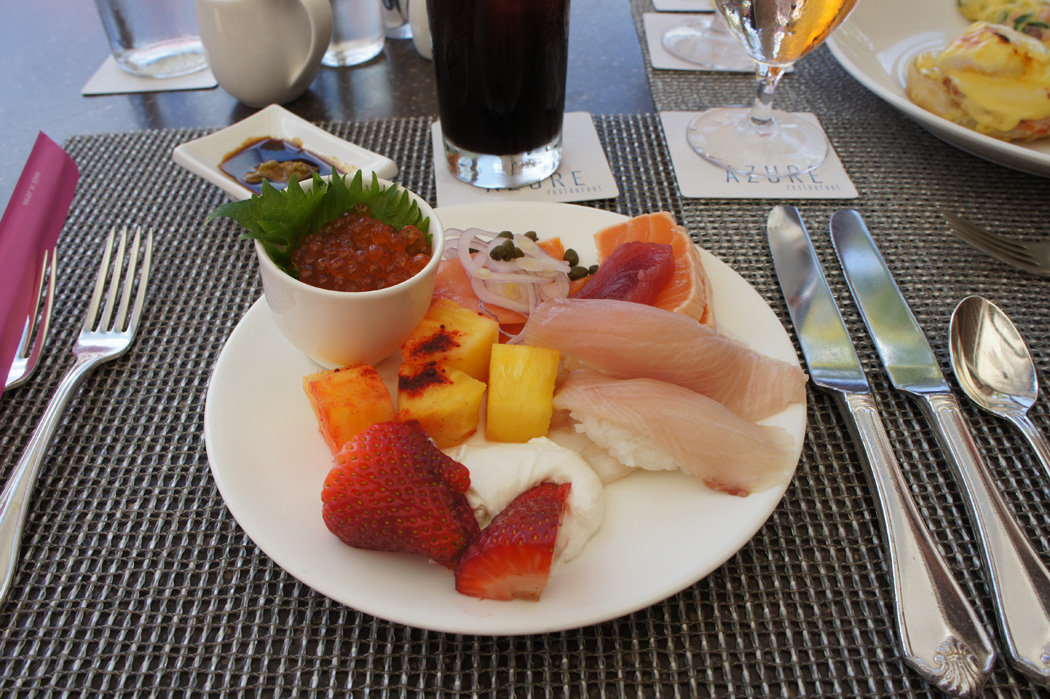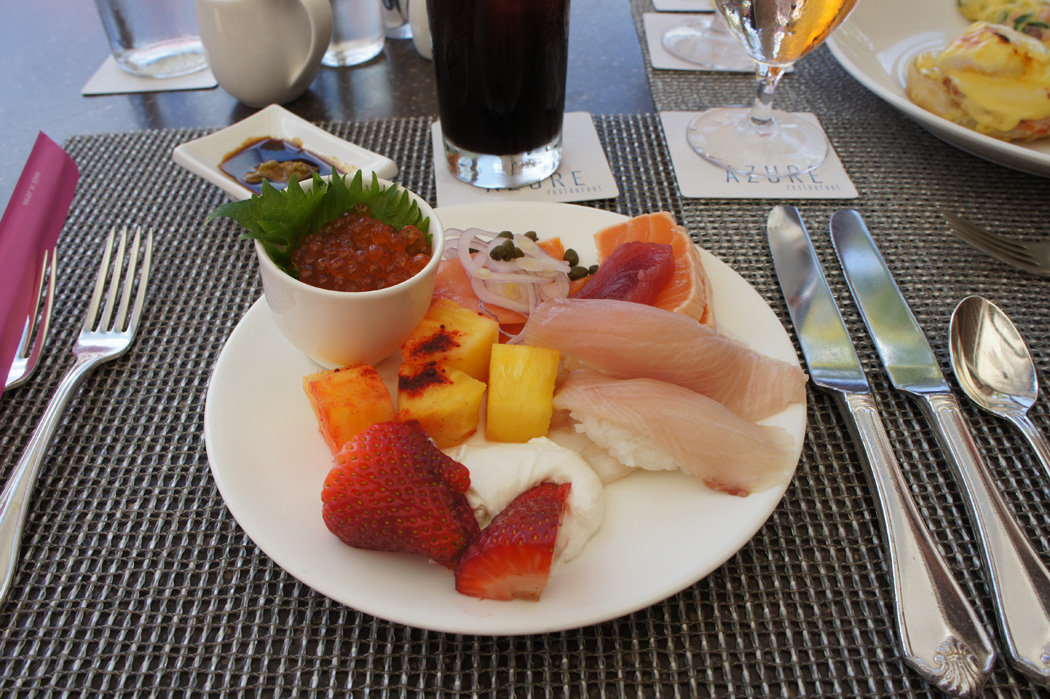 The Surf Lanai in the Royal Hawaiian Hotel recently launched a special Sunday brunch buffet for summer, so I checked it out last Sunday with my neighbor, Stacy (@_mdoridori, whom you may remember from a past Hawaii IRL episode). We got to go as a media preview, partly because it was the very first Sunday and they wanted some feedback.
We had no idea what to expect — all we knew was that it would be a pretty setting, since it's right on the beach. I have a few photos of the brunch here, but I didn't get to take more because I made a 1 p.m. reservation and the lighting at that time is not ideal for photos (hey, I was there to eat brunch, not really take pictures!). There are actually more things on the line, like eggs benedict, mini Belgian waffles, and pastries. So don't judge the whole brunch by my measly photos, as these are just the highlights.
Sunday brunch at the Surf Lanai
This special Sunday brunch buffet runs through September 30, 2012. Cost is $68 for adults and $34 for children 5 to 12 years of age. For more information and a complete menu, click here or call the Royal Hawaiian at 808-921-4600.