Brunch at Sugarcane Maui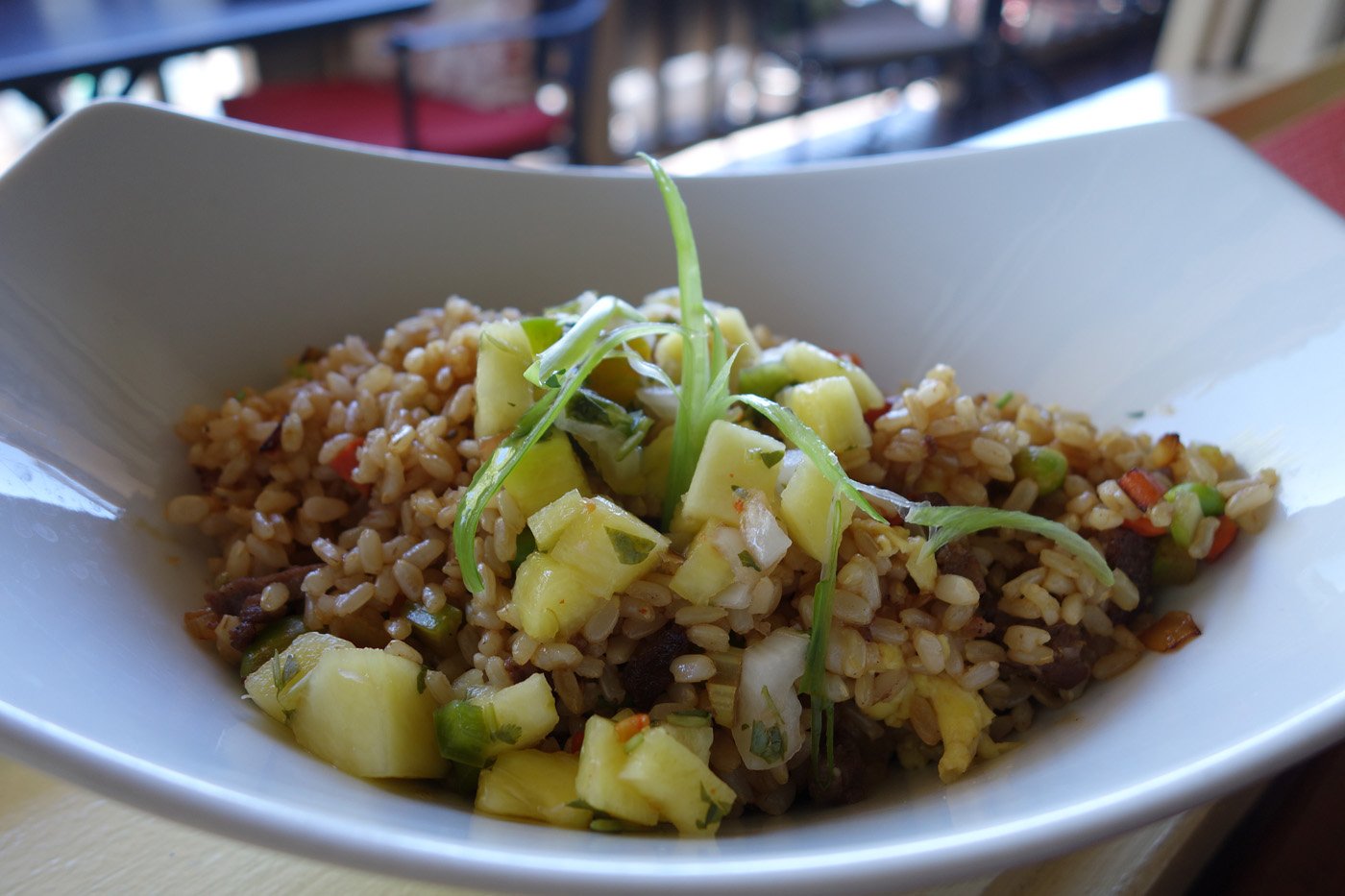 If you're a longtime Food Network viewer, you'll remember a chef named Philippe Chin had his own show, featuring truly Asian-fusion creations. As a classically trained chef from France with a Chinese father and a French mother, he brought hapa cuisine to a much different level than I'd ever seen in any of our own chefs. I mean, you see a lot of Japanese-French and Japanese-Italian here, but you never see Chinese-French. He'd take a bok choy dish that his popo had made, for example, then use French ingredients and present it like something from a high-class Chinese banquet. Or he would transform familiar dishes that I knew, into a new French dish. The things he created always looked familiar, but with a distinctive European twist.
As you know, I'm not the usual chef fangirl type, but here's a little secret: I've always been intrigued by Chin. When I heard that he had opened a restaurant on Maui, I was so excited to try it that I forgot to check if he'd even be there.
I only had time to have brunch before I had to get on a plane and head back home, but at least I got to try it. Here's what I had with Julie Yoneyama and Jen Russo:
Brunch at Sugarcane Maui
Next time, I hope I also go with a larger group so we can try more things.
To see the rest of my photos from this trip, click here.
Sugarcane Maui
736 Front St.
Lahaina, HI 96761
808-214-6662