Bruening debuts his 'Matte' collection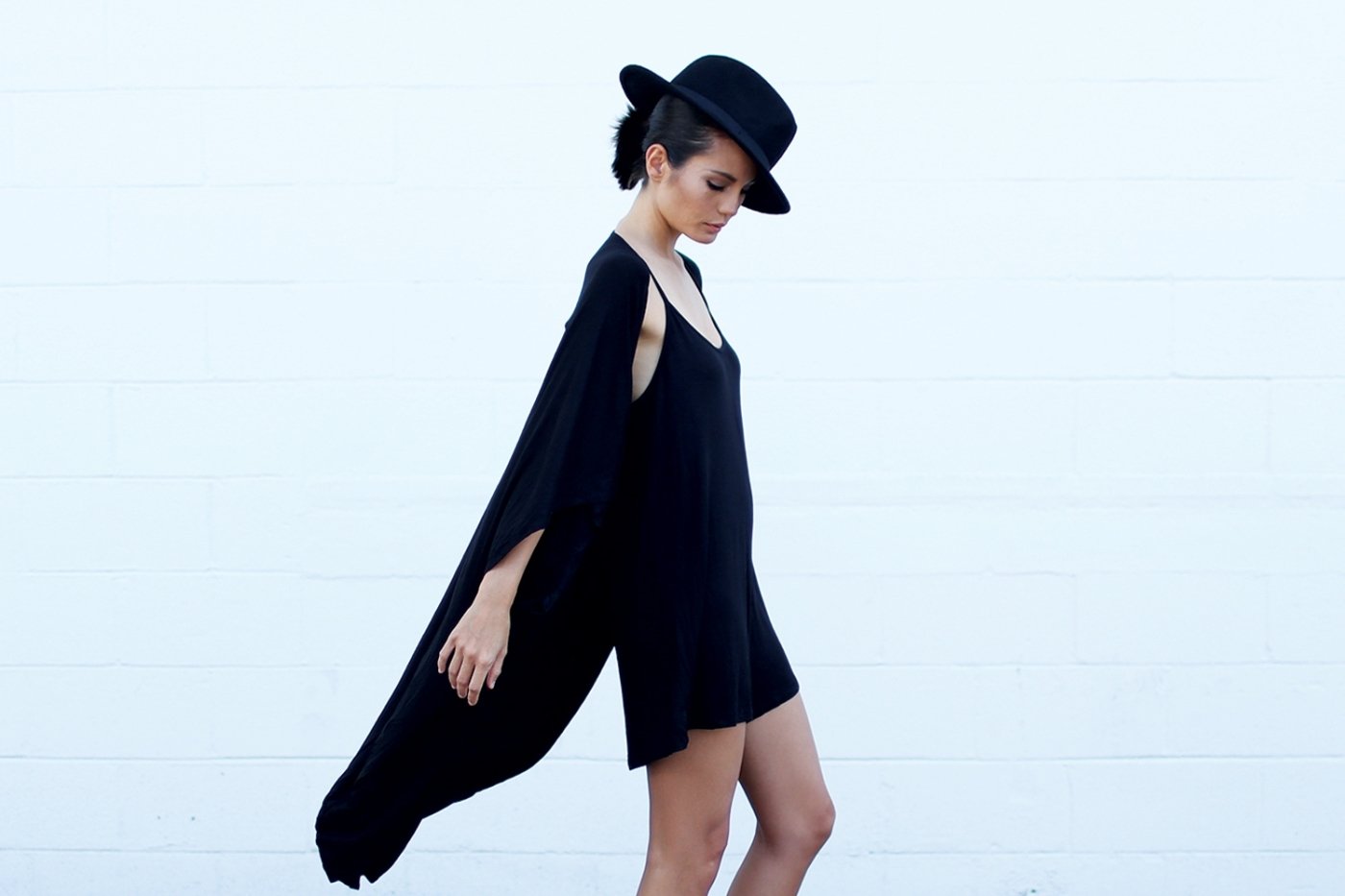 Asymmetric, urban, sporty yet luxe — key elements of Matt Bruening's spring/summer 2014 collection. Perhaps the new line, aptly named "Matte" is a clever homonym to Matt, but judging from our sneak peek, it's a reference to the collection's palette and minimalist tone.
I was first introduced to Bruening's designs in 2011 at the launch of his "Coast" collection and was drawn to the draping and movement of the pieces. Fast forward to 2014, and although the collection incorporates his signature draping style, his execution is more seasoned and versatile. My favorite pieces are his kimono cover-ups, shapeless shift dresses and edgy retro-ish jumpsuits. The lightness and playfulness of the fabrication makes black germane during the summer or any season.
I had a chance to chat with Bruening about his new collection:
What is your inspiration for the Matte collection?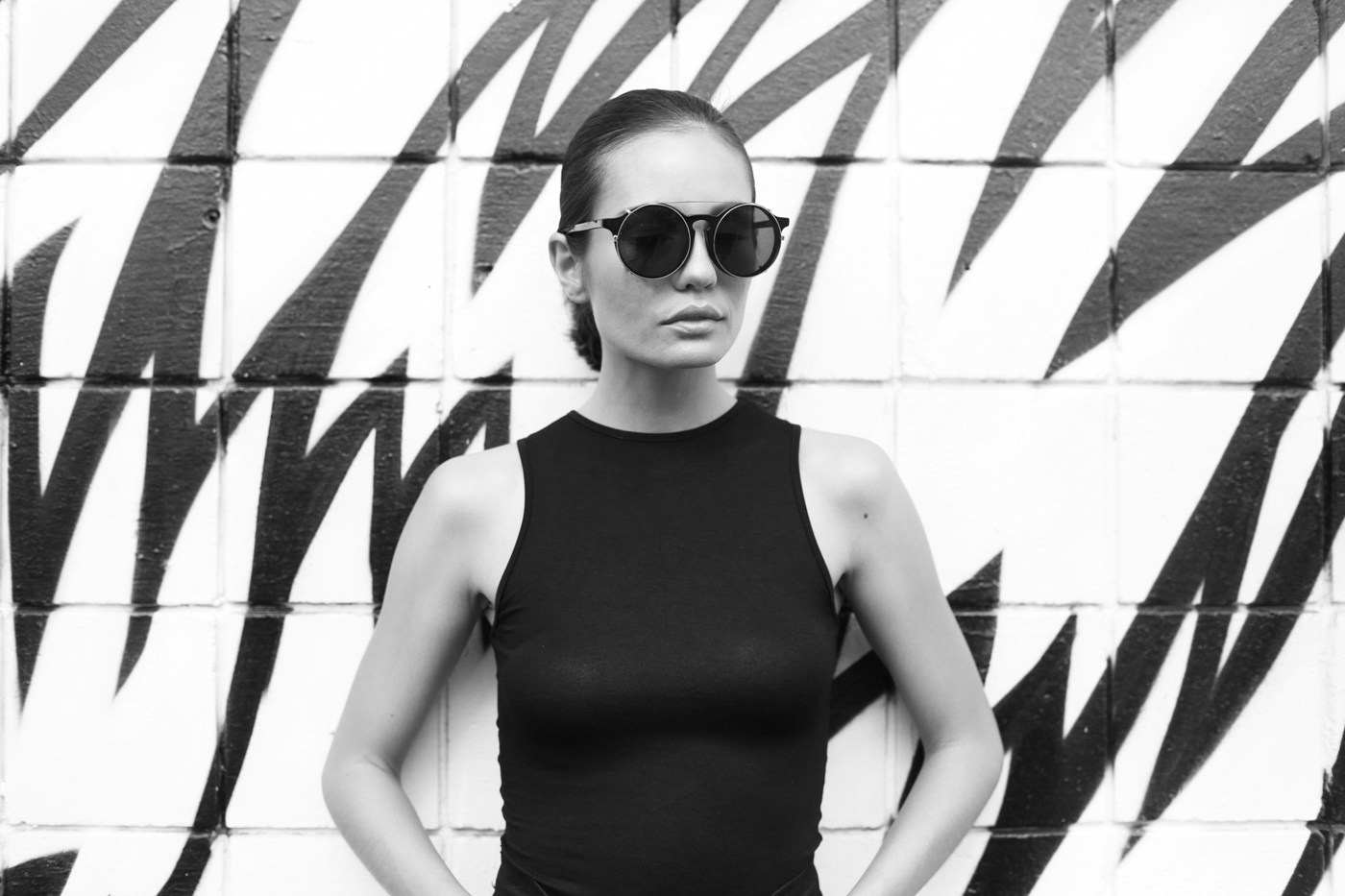 The ultimate inspiration of the collection is: restart. I wanted to refocus on what MB the brand is all about and bring that back. I'm sticking to my guns as a designer to make sure I can design confidently and comfortably, with my own instincts resulting in true creative output.
Describe your design aesthetic for this collection?
It's minimalism meets architecture, meets drape. Some of my pieces are fluid; other looks are more body conscious to highlight and accentuate the woman's body. We take it black to basics with updated classics, signature pieces and silhouettes that have been the DNA of our aesthetic from day one. It's about versatility, reworking classics into modernized pieces that will continue to be relevant for seasons to come.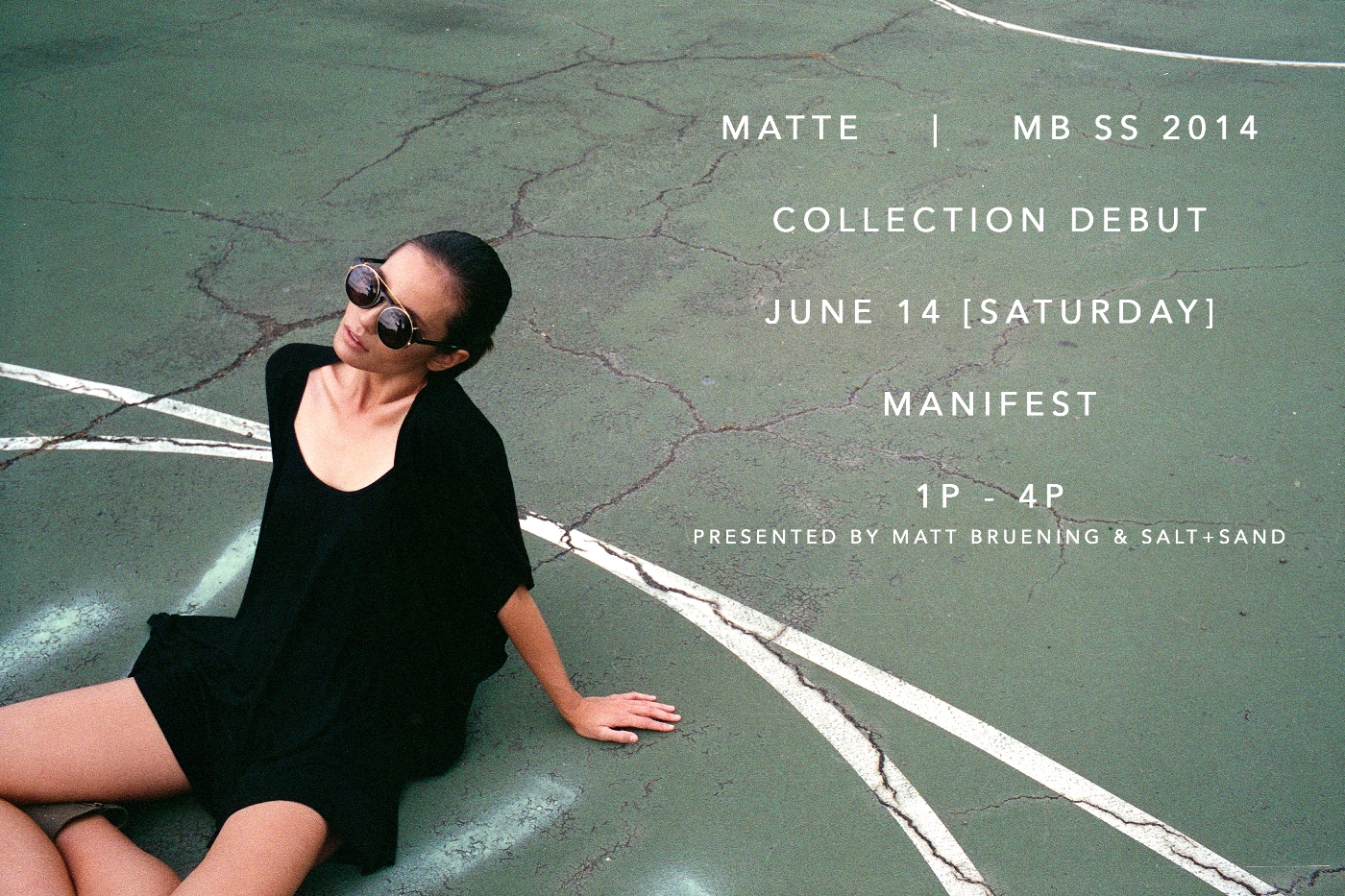 Bruening's "Matte" collection debuted on Saturday, June 14 at The Manifest.
You can find his collection at Bamboo Sky, Fighting Eel, Guava Shop and Salt+Sand. For more information and online purchasing go to www.mattbruening.com.