Bravo for Brussels Sprouts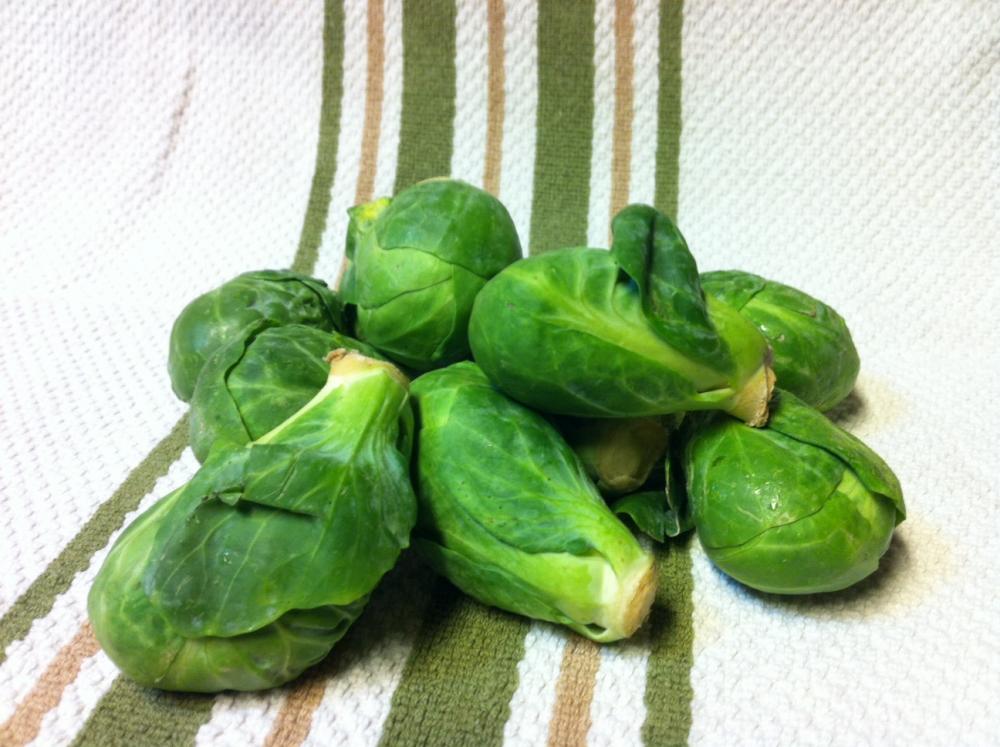 As the old adage goes, "Don't knock it till you've try it." That's what Kelly told me years ago when she kindly announced were have frozen Brussels sprouts with Velveeta cheese as a side dish one night. I confessed I never tried them before and proceeded to make a yucky face. After all, the name of the vegetable doesn't evoke an appetizing picture.
I'm glad she held her ground and proceeded to steam and smother them in gooey cheddar cheese. I took one bite and to my amazement, it was delicious! The preparation was simple, but the taste was so ono! I liken the flavor to cabbage, but the sprouts are smaller, more tender and tastier. From that night, Brussels sprouts have been a mainstay on our dinner table and even our kids, especially Avery, loves eating them. They are high in Vitamin C and may reduce the risk of cancer.
While frozen Brussels sprouts are good, the fresh ones at the grocery store are better. Kelly and I gained the courage to try cooking fresh ones at home after enjoying the most delicious oven roasted Brussels sprouts with bordelaise sauce at PRIMA restaurant. It's a dish I'd drive from Pearl City to Kailua to enjoy any day of the week. It's that good. After talking with PRIMA executive chef, Lindsey Ozawa about how he prepares the dish, I was excited to try recreating the deliciousness at home. It's still a work in progress, but we're getting better.
These days, we usually buy a pound of Brussels sprouts a week from Foodland Pearl City for about $3 to $4 a pound when they are in season. Costco and Sam's Club also have it in larger quantities for cheaper prices, but we prefer the taste of the Foodland sprouts. It only takes about 15 minutes to clean and cook them, which is another reason we love eating them so much.
If you aren't already enjoying Brussels sprouts on your dinner table, I highly encourage you to give them a try. The two recipes that follow have become family favorites and are simple to make. Let me know what you think. Bon appétit!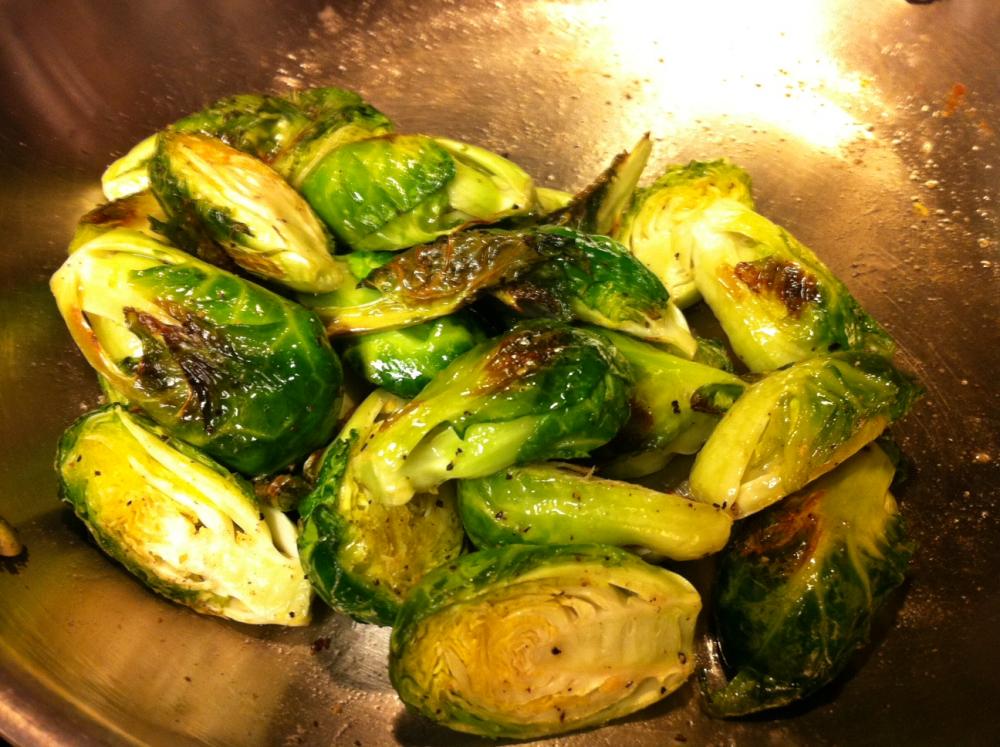 Pan Roasted Brussels Sprouts
1 tablespoon olive oil
8 to 10 Brussels sprouts (halved)
2 cloves garlic (chopped)
Lemon (to taste)
Salt and pepper (to taste)
In a medium-high pan, sauté garlic in olive oil for one minute. Season Brussels sprouts in a bowl with salt and pepper, toss, then add cut side down into the pan. Cover and cook for 6-8 minutes or until tender. When done, squeeze lemon juice (you can also zest the lemon for additional flavor) and serve.
Note: Bacon, Portuguese sausage, or chorizo are great additions to this dish. Simply render down the protein. Remove from pan leaving some of the rendered oil behind. Proceed with the directions above, and then add the protein back to the pan in the final minute of cooking.
Brussels Sprout Chips
2 tablespoon olive oil
8 to 10 Brussels sprouts
Salt and pepper (to taste)
Preheat oven to 375 degrees. Peel individual Brussels sprout leaves off the head and place them in a bowl. Toss with olive oil, salt and pepper. Place loose leaves evenly on a baking sheet and bake for 15 to 20 minutes (or until crispy). Enjoy as a snack or garnish for salads.
Nathan Kam is a Honolulu public-relations executive, husband and a proud daddy of two incredible kids, Ensen (5) and Avery (2). He enjoys cooking, gardening, traveling, blogging and golfing. You can reach him via email, Twitter, Facebook, LinkedIn or via his personal Kam Family Blog.