Blotter: a cooler way to view your day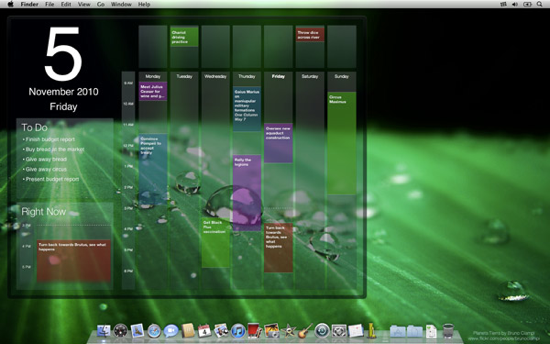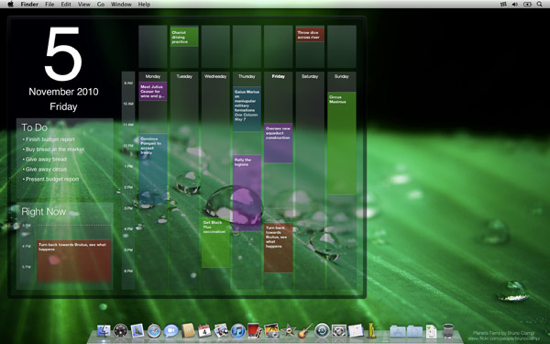 I have another calendar add-on to share as a follow-up to last week's post about Fantastical.
Blotter is a desktop calendar viewer for the Mac. It allows an "always on" look at your iCal and Google calendars without the need to open their respective programs. Blotter does allow for quick entry of events and tasks so you can even add a quick to-do, your kid's soccer games or a dinner party without opening your calendar.
Blotter can be used with or without Fanstatical, since the quick entry feature are in both programs. If you're worried about having too many applications open, rest assured, Blotter uses very little processor or memory. The killer feature is the way Blotter allows you to see the next seven days rather than the standard Sunday to Saturday views of most calendars. This application is beautiful and much easier on the eyes than iCal, which looks like it was designed by circus monkeys.
Blotter is from Wireload and costs $9.99 in the Mac App store.
You can find out more at Wireload or but following @BlotterApp. If you have any productivity tips, hints or questions please leave them in the comments section. We would love to hear from you!