Block Island bites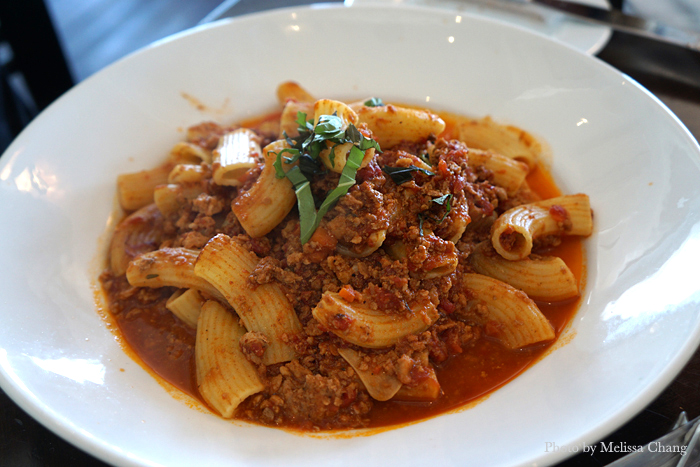 We wrapped up our film trip with a day at the Lofaro's house on the far end of Block Island — what a treat! It was the perfect setting for our final interviews for Search Hawaii TV. You'll get to see it all unfold in the one-hour special on KHON in September.
Meanwhile, here are just a few of our favorite things from Block Island, that we didn't mention before:
They've got a lot of cute shops on the island. Granted, it's very touristy, but like Hawaii, that's their main industry. You have about eight weeks a year to make most of your money, and you work hard until it's done. We arrived just before the big crowds got there (and I thought it was pretty crowded already). But see that road, above? In peak season, it's filled with people riding their bikes.
I thought I'd give a shout out to the popcorn store Pop on the Block, above, which had just opened that week. It's a little like Primo Popcorn in Honolulu, but they feature flavors that are popular on the East Coast.
We took a break from shopping and found a cute little spot called Persephone's Kitchen, where they offer freshly baked goods and coffees and teas, in addition to salads and sandwiches. I highly recommend it!
THE place to go for breakfast is a greasy spoon called Ernie's, which is like their version of Liliha Bakery or Likelike Drive In. It's casual, cheap and good.
There isn't much to post from Ernie's, because we all pretty much ordered the same thing: The Hungry Person's Special ($8.75) is two eggs, two pancakes, toast, and choice of meat. If you get special pancakes, like banana or blueberry, it's $1.50 extra. This is the East Coast! Get the blueberry!
Ernie's Old Harbor Restaurant
212 Water Street, Block Island
401-466-2473
And with that adventure behind us, we took the ferry back to the mainland. See this beach? When we were headed over to Block Island, it was empty. A week later, it was full of people.
When you land back on Rhode Island, you will be very close to Narragansett — about 15 minutes. Drive over to the Coast Guard House: In the late 1800s, the United States Life Saving Service, now known as the U.S. Coast Guard, built a station of solid granite perched overlooking Narragansett Bay. The restaurant is adjacent to this historic structure.
We couldn't leave without one last raw platter! Six oysters, six clams, two shrimps, all wonderfully fresh.
Cameraman Bill Paris had the lobster mac 'n' cheese and raved about it. I was happy to have just one bite. It was good, but very rich! I don't know if I could have finished it if I had ordered it, but Bill polished it off.
Everyone raved about the lobster corn tamale, which is an appetizer, so not huge. It was too small for me to take a bite since it was passed around the table, but judging from everyone's comments, this dish is a winna.
Stuffed Quahogs (co-hogs) are a very New England thing. They take large topneck clams and stuff them with chorizo and bell peppers for a very hearty appetizer.
You can't go wrong with bolognese! The Coast Guard House makes theirs with pork, veal and beef. Super tasty.
I was very satisfied with my Georges Bank scallops atop polenta, with bacon-tomato jam and local greens. Everything is rich and silky, but it's a smallish plate so you don't get too full. I think the presentation may be messy since they do bring in a lot of student summer help from Europe.
Our waiter, Gary, had absolutely no clue about what to recommend for entrees and said it was because he was new. But he could sell every dessert with conviction! He had eaten every dessert on the list, more than once. The flourless chocolate cake was one of his favorites, and this was a beautiful take on a classic. They layer bittersweet chocolate mousse on the cake with chocolate plaquette, port-soaked cherries and pistachio nougat. It's not as heavy as you might expect, and full of a range of flavors.
Another of Gary's favorites was the banana panna cotta, which is actually a hazelnut tart (remember, Nutella is made from hazelnuts) and a banana mousse roll sprinkled wit hazelnuts and brown butter powder. This was so good! I think I got two bites before my companions demolished the plate.
The Coast Guard House
40 Ocean Rd., Narragansett, RI
401-789-0700
And that pretty much concluded the work portion — social media for Search Hawaii TV — for this trip. From there, I went back to New York, then up to Maine to visit my sorority sister. And yes, those are in the next few blogs!
Mahalo to our sponsors Hawaiian Airlines, Grand Wailea, Ulupono Initiative, Bank of Hawaii, and KHON! To see all photos from this trip, click here.