It's Better To Give Than To Receive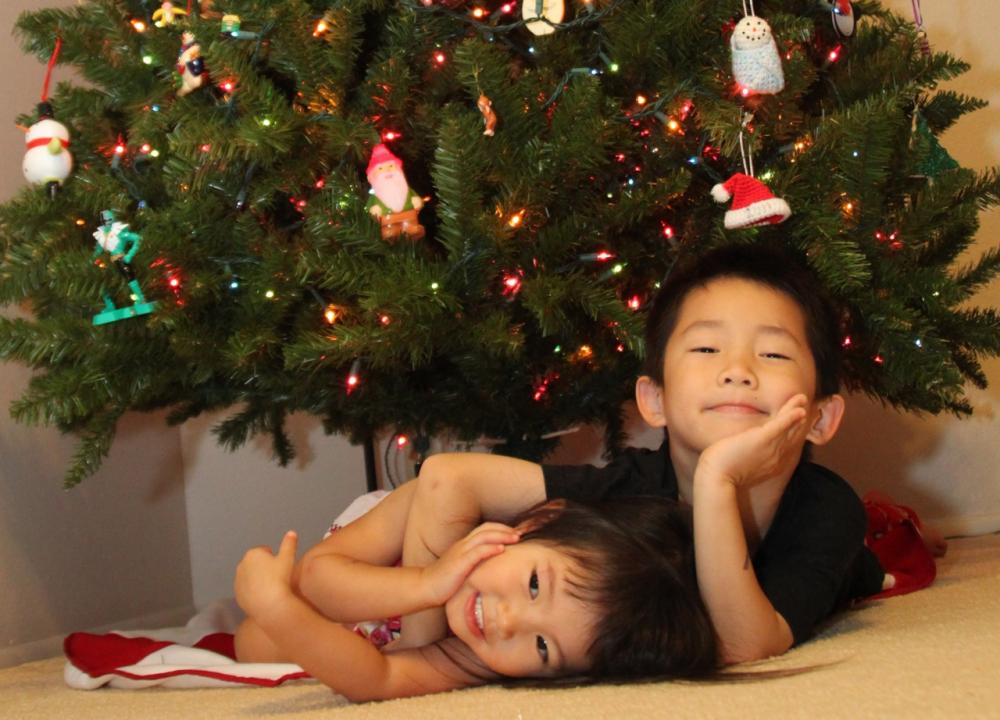 There are so many things to be thankful for this holiday season; it would be difficult to list them all. However, the one thing that stands out is Ensen and Avery's understanding of compassion and genuine feelings of kindness towards others.
As I've blogged previously, compassion is one of the values Kelly and I have made a priority to instill in our children. As parents, we hope that our kids listen to what we say, as well as the words of other positive influences in their lives, as well as practice what we preach.
The other day, Ensen proclaimed, "Mommy, it's better to give than to receive." It was the most precious thing to hear! He proudly told us that they talk about this in school. But his answer to my question, "Why is giving important?" is what really made me melt. Ensen went on to explain, "Giving makes your heart feel better."
Priceless.
During our shopping outings, we made it a point to make the holidays a little brighter for a few kids, by supporting the Salvation Army's Angel Tree at various malls across Oahu. We selected children close to Ensen and Avery's age. They also helped to pick out the gifts. They were equally excited to know that they were helping to ensure these children had a present to open on Christmas Day. We've also become regular donors to the Salvation Army's kettle whenever we encounter a bell ringer. Avery gets a kick out of dropping the money in.
Last week, as we were leaving the house for preschool, it was awesome to see Avery's face light up when I reminded her that she was going to be giving her classmates the holiday gifts Mommy prepared. She could hardly contain herself knowing Dustin, Jeremiah, Jasmine and others would be so happy receive them. Just adorable!
I can only hope this sense of giving remains with Ensen and Avery throughout life. It has with Kelly and me, and I can honestly say that it is really better to give than to receive. Would I like that new set of golf clubs I've been jonesing for? You bet I would, so I'm counting on Santa to recognize that I've been pretty good this year. But it's always been more rewarding for me to see someone open up my gift to them and to see the smile one their face.
Becoming a parent and seeing Christmas through the eyes of my kids reminds me what the holidays are all about. As we gather with family and friends this Christmas, may we all enjoy the incredible gifts we receive and be reminded to celebrate each other's company, conversations and love. Merry Christmas to you and your family!
Nathan Kam is a Honolulu public-relations executive, husband and a proud daddy of two incredible kids, Ensen (5) and Avery (2), who enjoys cooking, gardening, traveling, blogging and golfing. You can reach him via email, Twitter, Facebook, LinkedIn or via his personal Kam Family Blog.