Best Saimin: Our Top 5 in Hawai'i
Which saimin shop makes Hawai'i's best old-school bowl?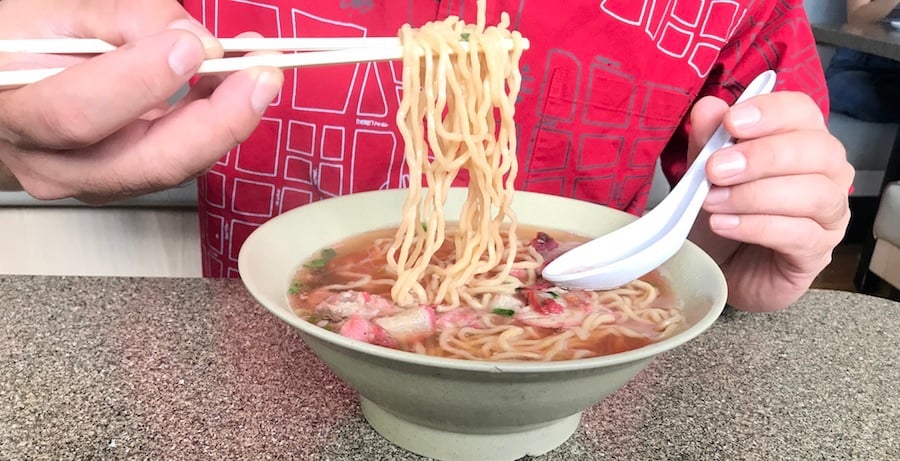 Editor's note: This post was updated in fall 2020 to reflect which restaurants have closed.
In the pantheon of noodle dishes, saimin holds a special place in Hawai'i. A lifelong companion, it can be a filling meal, a quick snack, a hangover cure. In a culinary scene seemingly overrun by new ramen joints, a humble bowl of saimin reminds us of where we came from.
Saimin is every plantation immigrant story in one delicious bowl. Though there are Japanese and Chinese elements, no single ethnic group takes credit for its origins. Broth and noodles are its heart and soul. The broth usually starts with konbu dashi, dried shrimp and a little shoyu; from there it can go in a multitude of directions. The noodle isn't a ramen noodle, a Chinese noodle or a pancit noodle. Saimin is usually a crooked noodle, irregular in shape. Toppings vary but typically you'll see char siu, green onion and things like wonton, Spam, Portuguese sausage, choy sum, kim chee, kamaboko and finely sliced fried eggs.
To find Hawai'i's best saimin shops, we visited 17 restaurants (and endured a few sodium headaches). Our mission became an odyssey of discovery. Each broth was unique, but in subtle ways most people wouldn't pick up on unless they'd also eaten 17 bowls in pretty quick succession. The noodles were distinctly different, since some shops have noodles custom-made and one or two even make their own.
To standardize things, we ordered the large basic saimin at each spot. No wonton, teri beef sticks or other variables swayed our decisions.
Without further ado, here's Our Top 5 saimin.
---
SEE ALSO: Our Top 5 rankings
---
No. 5: Dillingham Saimin (closed)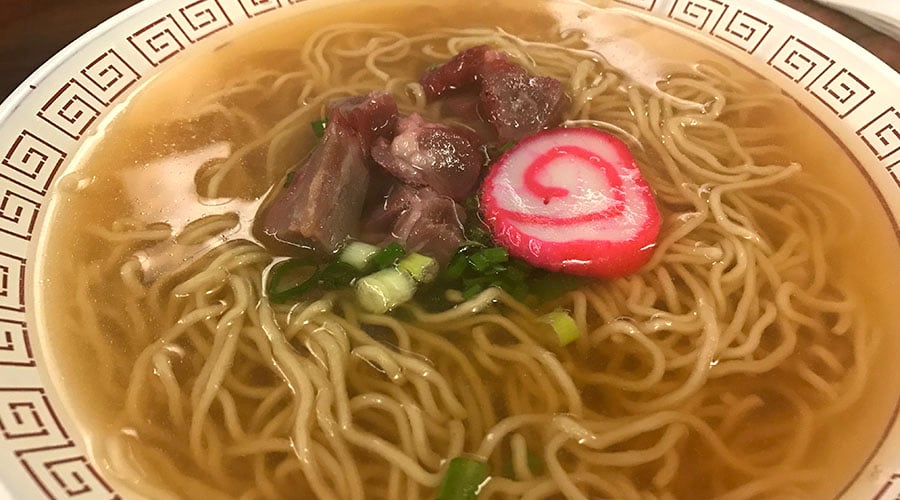 Once called Boulevard Saimin, the rebranded Dillingham still serves the same classics we love. The noodles are the star of this saimin — they're definitely the thinnest we encounter and are nice and firm. The broth is a little on the salty side with a notable shoyu flavor. It could use a little more body, yet is still reminiscent of the Boulevard Saimin days. Perhaps the availability of Orange Bang taints our opinions a little bit, but this is definitely a worthy saimin.
1425 Dillingham Blvd, Kalihi
---
No. 4: Like Like Drive Inn (closed)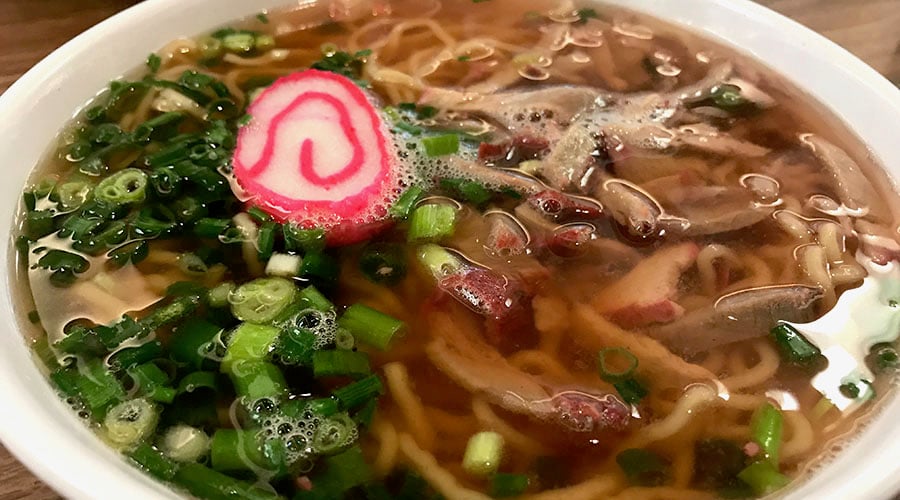 A slam dunk from Like Like Drive Inn, this saimin has kept people coming back for generations. The broth has the strongest shrimp flavor and delivers the profile we expect from a good saimin broth, though it lacks the balance and wow factor of higher-ranked bowls. The noodles are a little softer than most, but still very good. The char siu and uzumaki toppings are tasty.
745 Ke'eaumoku St., Ala Moana
---
No. 3: Sekiya's Restaurant & Delicatessen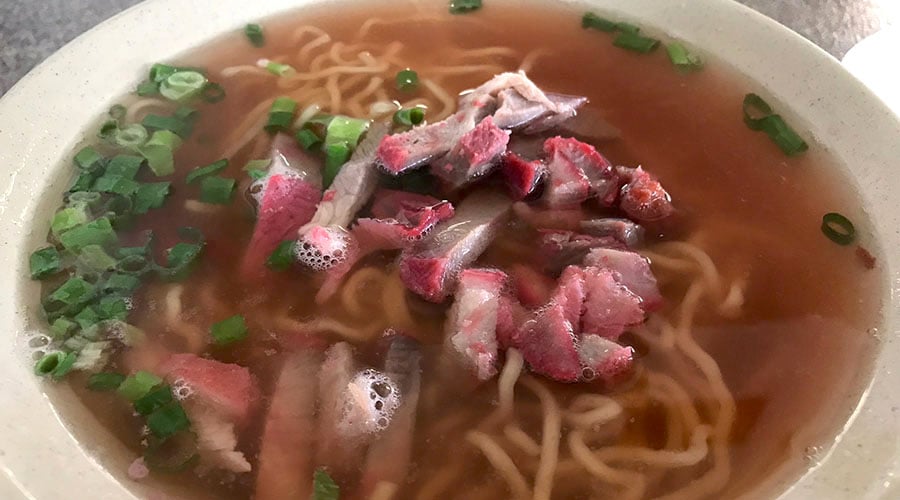 While most old-time Japanese restaurants have given way to modern izakaya and higher-end spots, Sekiya has stood the test of time. Just across the street from Kaimukī High School, they still run a great okazuya counter, serve teishoku-style set meals — and make a saimin that will knock your socks off.
The broth is really tasty with a strong shrimp flavor. It doesn't have the bitterness that comes from overcooking the shrimp or bringing it to a rolling boil, and there is a heartiness to it that satisfies both palate and stomach.
The noodles are by far the thickest and firmest and the portion size quite generous. Though Sekiya's saimin has a slightly higher price point, the value is still very good. And notably, the char siu is the most moist and tender of all we sample.
2746 Kaimukī Ave., (808) 732-1656, sekiyasrestaurant.com, @sekiyarestaurant
---
No. 2: Shige's Saimin Stand
View this post on Instagram
Like an urban legend that never goes away, Shige's has always been that place of mythical saimin that we never actually took the time to try. We know now we should have tried it long ago. To us, Shige's is an urban legend no longer.
The shop is in a small strip mall in Wahiawā. The saimin starts with a simple, clean and utterly delicious broth that sets the foundation for everything that is laid into it. The broth is somewhat similar to that of Palace Saimin, very balanced and tasting equally of dashi, konbu and shrimp. What ranks Shige's near the top is their housemade noodles — this raises the saimin game to an extraordinary level. The noodles are straight, just slightly rounded, pale and with a slightly eggy flavor that pairs nicely with the broth. Basic toppings are green onions, strips of fried egg, kamaboko and slices of ham and char siu.
70 Kukui St., Wahiawā, (808) 621-3621, @shigessaiminstand
---
No. 1: Palace Saimin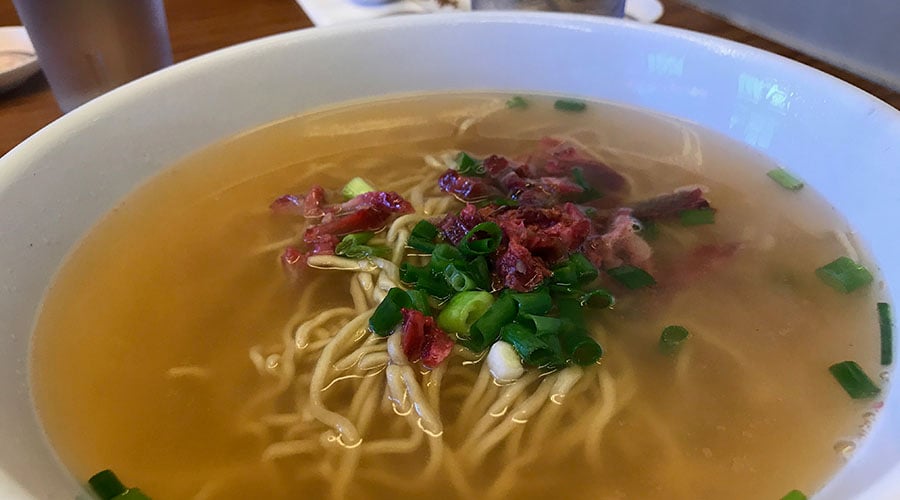 Originally located near the old Palace Theater on the corner of Ke'eaumoku and Beretania streets, Palace Saimin relocated to Kalihi many years ago, tucked away in one of those "if you blink, you'll miss it" places. If you don't know where it is, you'll probably drive right past (hint: It's across the Kalihi Post Office). Parking is a premium, but diehard fans find a way. And just like the old days when they catered to the after-movie crowds, they're still open fairly late.
This is our hands-down favorite, by a significant margin. A clear gold standard for those who pursue this saimin pilgrimmage. The noodles have a good bite and are thinner than most, with a distinct flavor that we can't put our finger on. They are not made in-house. The broth is no-frills, very well-balanced and decidedly less salty than others. We run into a friend who eats here two or three times a week. With an amazingly low price point, it's worth the drive to Kalihi for a treasure we hope continues for many more years.
1256 N. King St.,  Kalihi, (808) 841-9983
---
For the record, here are all the places we tried:
O'ahu
Dillingham Saimin
Jane's Fountain
Like Like Drive Inn
Liliha Bakery
Old Saimin House
Palace Saimin
Sekiya Restaurant
Shige's Saimin Stand
Shiro's Saimin Haven
Tanaka Saimin
Zippy's McCully
Big Island
Nori's Saimin & Snacks
Maui
Ichiban Okazuya
Sam Sato's
Tin Roof
Umi
Kaua'i
Hamura Saimin Stand